Two former IDF chiefs Gantz, Eisenkot join forces with Sa'ar in new centrist party
Eisenkot was on the ALL ISRAEL NEWS top 21 or 2021 list; New party aims to draw voters from both the left and right to challenge Netanyahu and "mend the rift between parts of Israeli society"
Minister of Defense and head of the Blue and White party Benny Gantz, Justice Minister and head of the New Hope party Gideon Sa'ar and Gadi Eisenkot hold a press conference in Ramat Gan, August 14, 2022. (Photo: Tomer Neuberg/Flash90)
The National Unity Party, formed with promises of unification and stability in order to challenge former Israeli Prime Minister Benjamin Netanyahu, is slated to join the running in Israel's November elections.  
Former IDF Chief of Staff Gadi Eisenkot announced at a news conference on Sunday that he has joined the new political alliance, which merges the Blue and White party, led by Israeli Defense Minister Benny Gantz and the New Hope party, led by Justice Minister Gideon Sa'ar. 
"After the complete cooling-off period required by law was over, I made the decision not to sit on the sidelines, but to take action and join a statesmanlike political framework that will form the basis for a broad and stable government over time," Eisenkot said at the conference.
An accompanying joint statement by Eisenkot, Gantz and Sa'ar said: "This union will serve as the basis for the establishment of a broad and stable state government that will bring an end to the ongoing political crisis, mend the rift between parts of Israeli society and promote the national interests of the State of Israel in security, the economy, domestic security and education."
While the "National Unity" party is the official translation, the name could also be translated the State Camp or Union. The Hebrew, Ha-machane Ha-mamlachti, has drawn both ire and mockery from critics. While mamlachti means "state" or "official," it carries a level of gravitas, connoting "respectable," "honorable" or "for the sake of the state." Many right-wing voters view the name as a self-righteous way of saying, "the grown-ups are now in the room."
Eisenkot, No. 20 of the top 21 Israelis to watch in 2021, has been on Israel's political radar for a long time, triggering considerable speculation as to which party he would run with eventually. According to Ynet news, Israeli Prime Minister Yair Lapid's party Yesh Atid also strongly courted him. 
Eisenkot served as IDF's chief of staff from 2015 to 2019. After retiring from the role, he spent a year at the Washington Institute for Near East Policy, translating his military experience into strategies that would lead Israel in national security and foreign policy. 
"I met with him in December at the Institute for National Security Studies in Tel Aviv, where he currently works. I can certainly say I came away impressed," ALL ISRAEL NEWS Editor-in-Chief Joel C. Rosenberg said. "At the time, there was a lot of buzz in the media that Eisenkot, 60, was thinking of either starting his own political party or joining an existing one, nearly all of which were heavily courting him." 
"Eisenkot is smart to bide his time and carefully choose his course of action," Rosenberg noted. "I would not be surprised if he eventually goes into politics. He cares deeply for his country and his fellow citizens."
According to Israeli media, the former general felt a natural connection with Gantz, who preceded him in the top IDF position, between 2011 to 2015, before turning to politics himself. 
Gantz posted a photo on social media showing the three party leaders signing the contract of their partnership. He welcomed Eisenkot and referred to him as a commander with "many values." 
Sa'ar, who leans more to the right than the other two, wrote on social media: "I first met Gadi Eisenkot as cabinet secretary in Ariel Sharon's first government, when he served as the military secretary to the prime minister during the second Intifada. Gadi is a man of values, serious, honest, statesmanly, a Zionist in body and soul and devoted to Israeli security and society."
Knesset Member Matan Kahana, who served as the Bennett-Lapid government's religious affairs minister, will also be joining the National Unity party, leaving the Yamina party, which is headed by Interior Minister Ayelet Shaked.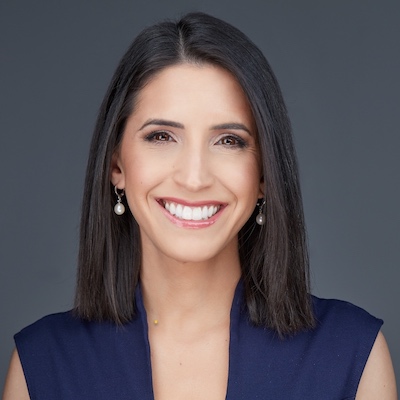 Tal Heinrich is a senior correspondent for both ALL ISRAEL NEWS and ALL ARAB NEWS. She is currently based in New York City. Tal also provides reports and analysis for Israeli Hebrew media Channel 14 News.
Popular Articles
A message from All Israel News
Help us educate Christians on a daily basis about what is happening in Israel & the Middle East and why it matters.
For as little as $5, you can support ALL ISRAEL NEWS, a non-profit media organization that is supported by readers like you.
Donate to ALL ISRAEL NEWS
Latest Stories
Comments