Top bishops visit Holy Land's Christian community, an 'essential' part of 'Jerusalem's identity'
In a statement, group of European clergy expresses concern over violence, poverty and restrictions on movement for local Christians
Latin Patriarch of Jerusalem Archbishop Pierbattista Pizzaballa (Photo: Screenshot)
A group of top European bishops were in Israel this month to address some of the challenges facing the local Christian community and to stand in solidarity with the local Christian communities.
During their five-day visit to the Holy Land, they met with the Latin Patriarch of Jerusalem Archbishop Pierbattista Pizzaballa, local parishes, pastors and community centers.
"It is essential that all pilgrims understand and engage with the reality of life for the Christian community here," they said in a statement. "A true Holy Land pilgrimage should be a journey of faith, encounter and solidarity.
"The Christian community is essential to Jerusalem's identity, both now and for the future."
Pizzaballa expressed similar sentiments in his discussion with the bishops saying that, "usually we talk, here in the Middle East, especially in Holy Land, about the need to defend ourselves, our borders – identity borders, physical borders, political borders and so on."
"In our Christian tradition, the role of Jerusalem is to be open and the gates are there to 'define' the identities but not to 'defend' from the others. This is a completely different perspective. We have to let people know that we want to be inclusive without 'canceling' different identities."
The bishops were in Israel for what is known as the Holy Land Coordination mission, which was set up at the end of the twentieth century at the invitation of the Holy See. The visit normally takes place in January but had been suspended for two years due to the COVID-19 pandemic. As such, a smaller group of travelers, including bishops from England, Wales, Germany, Switzerland, Ireland and Scotland, were in Israel from May 21-26.
However, during their visit, they also expressed anger and frustration over what the bishops described as violence, intimidation and unfair restrictions. Christian presence, they said, "is threatened by occupation and injustice. Many of those we encountered are facing violence and intimidation by settler groups, restrictions on their freedom of movement, or separation from their families because of the status they are assigned."
The bishops highlighted Israel Police restrictions on the number of people who were allowed to take part in the Holy Fire ceremony this Easter at the Church of the Holy Sepulchre and the recent death of Catholic Palestinian journalist Shireen Abu Akleh, who was killed during an exchange of fire between IDF troops and terrorists in the West Bank city of Jenin earlier this month. During their trip, they visited Abu Akleh's family.
Bishop Declan Lang, chair of the Holy Land Coordination, said in an interview with the church following that visit that the thousands who came to her funeral "is a sign that the Christian community is not going to be silenced, it is going to be apparent… It is going to stand up for human rights."
The bishops also saw the abject poverty in which some members of all faith communities are living, compounded by the COVID-19 pandemic, which closed the country to tourism and robbed many of their livelihoods, including in Jerusalem's Christian community. 
"Let people know and let people come here, because pilgrimages bring a lot of job opportunities and serenity in the life of many families," Pizzaballa said.
But the bishops saw "signs of hope" as well.
"We visited Christian organizations taking responsibility for the wellbeing of their community and wider society," the bishops wrote. "They are working tirelessly to alleviate hardship and improve lives. We met young people who, despite facing daily violations of their fundamental human rights, refuse to be the last generation of Christians in the city.
"Inspired by Christ our Peace," they concluded, "all Christians must help preserve the city's sacred character and promote an authentic vision for Jerusalem as a place of dialogue and unity." 
The bishops also called Jerusalem a universal city shared by all three monotheistic faiths.
"Jerusalem is a Jewish city, a Christian city, a Muslim city," they said in their May 26 statement. "It must remain a common patrimony and never become the exclusive monopoly of any one religion… It is our right and duty as Christians to uphold the city's openness and universality."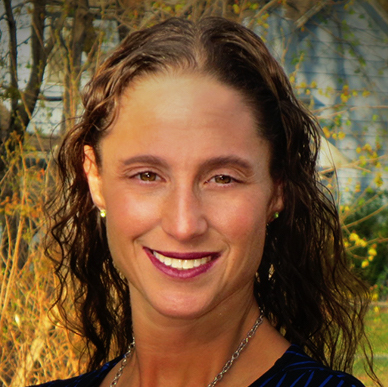 Maayan Hoffman is a veteran American-Israeli journalist and strategic communications consultant. She is Deputy CEO - Strategy & Innovation for the Jerusalem Post, where she also served as news editor, head of strategy and senior health analyst.
Popular Articles
A message from All Israel News
Help us educate Christians on a daily basis about what is happening in Israel & the Middle East and why it matters.
For as little as $5, you can support ALL ISRAEL NEWS, a non-profit media organization that is supported by readers like you.
Donate to ALL ISRAEL NEWS
Latest Stories