Tonight on THE ROSENBERG REPORT, I focus on the apocalyptic earthquakes in Turkey & Syria and their prophetic implications
What does Bible prophecy say about why God sends earthquakes – and are bigger quakes coming?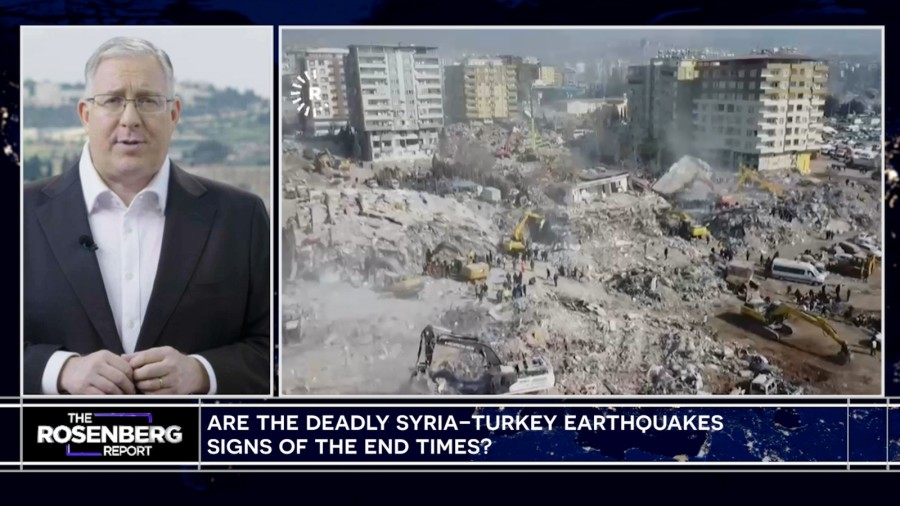 (Photo: Screenshot/The Rosenberg Report/TBN)
JERUSALEM, ISRAEL – My heart is grieving for the people of Turkey and Syria as they try to deal with the massive earthquakes, and dozens of devastating aftershocks, that struck last week.
The images on television are painful.
Shrieking children. Despondent parents. Frantic aid workers. Exhausted doctors and nurses.
It's brutal to watch – but we dare not turn a blind eye.
At this point, officials estimate there have been more than 100,000 casualties.
This includes some 24,000 people who have died in the quakes.
It also includes more than 80,000 who have been wounded, some of them terribly.
Tragically, the death toll figure keeps climbing day by day.
Some are estimating the final death toll could top 50,000.
Let's pray those projections are wrong.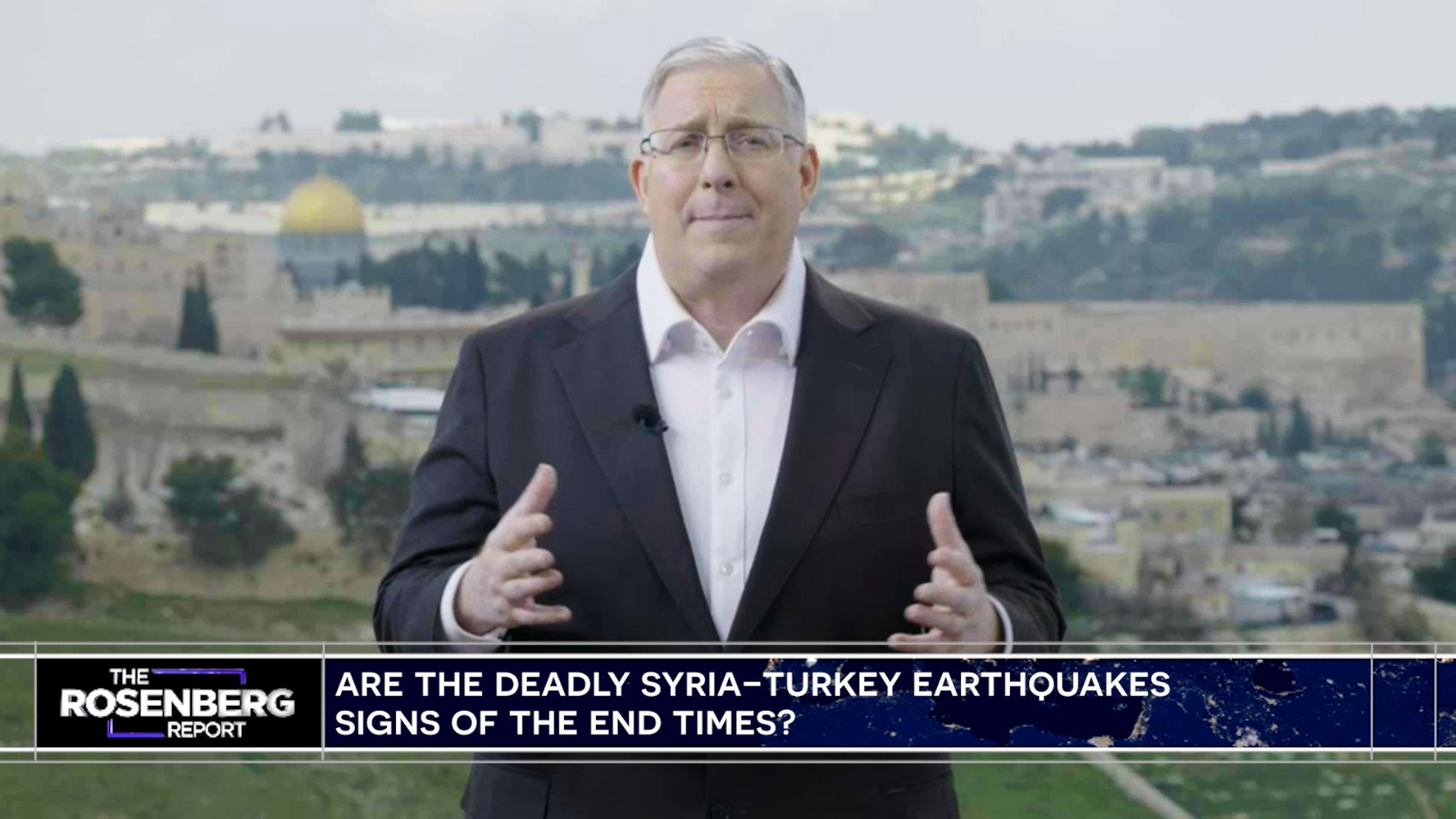 (Photo: Screenshot/The Rosenberg Report/TBN)
That said, on this week's episode of THE ROSENBERG REPORT – airing tonight at 9 p.m. EST on TBN, and again on Saturday evening at 9:30 p.m. – we'll look more closely at the apocalyptic impact of these quakes.
What are the latest updates?
What are the U.S., Israeli and other governments doing to help?
And what are Christian ministries doing to provide desperately needed physical and spiritual assistance, as well?
We'll also discuss the following questions:
Are these quakes part of the "birth pangs" of which Jesus spoke, further signs that we are living in the Biblical End Times?

What does the Bible say about why God sends – or allows – earthquakes?

What does Bible prophecy tell us about earthquakes that are still to come, and is it possible that future quakes will be far more devastating than anything the world has seen before?

And how should we respond to critics who say that the Bible has nothing meaningful to say about earthquakes?

I will walk you through numerous passages of scripture, in both the Old and New Testaments, to provide context and perspective.
And I'll ask to join me in praying urgently and without ceasing for the people going through this dark and scary time.
To learn more about THE ROSENBERG REPORT – to watch full past episodes, and to sign up for our free weekly email updates so you never miss a show – go to www.RosenbergReport.TV.
To watch clips from the show you may have missed, please check out our YouTube channel and subscribe to it, as well.

Joel C. Rosenberg is the editor-in-chief of ALL ISRAEL NEWS and ALL ARAB NEWS and the President and CEO of Near East Media. A New York Times best-selling author, Middle East analyst, and Evangelical leader, he lives in Jerusalem with his wife and sons.
A message from All Israel News
Help us educate Christians on a daily basis about what is happening in Israel & the Middle East and why it matters.
For as little as $5, you can support ALL ISRAEL NEWS, a non-profit media organization that is supported by readers like you.
Donate to ALL ISRAEL NEWS
Current Top Stories
Comments