Three reasons Israel is unlikely to attack Iran
Illustrative - Israeli Air Force F-15I Ra'am warplanes, part of IAF Squadron 69, in a photo taken in October, 2017. (IDF Spokesperson's Unit)
Israel is unlikely to carry out a full-blown military attack against Iran before the end of the year, Israeli experts told ALL ISRAEL NEWS. 
This is despite repeated warnings by Israeli Prime Minister Yair Lapid that "if a deal is signed, it does not obligate Israel."
According to Menahem Merhavy, a Middle East expert in the Harry S. Truman Research Institute at the Hebrew University of Jerusalem, with elections less than three months away and a transition government in place, Israel is "very unlikely" to make an unexpected military move. 
However, Israel stuck the Osirak nuclear reactor in Iraq less than a month before the 1981 election under the leadership of then-Prime Minister Menachem Begin. Lapid also approved a military operation against Islamic Jihad this summer after the current election had been initiated.
On Thursday, Lapid held an intelligence briefing with Mossad Director David Barnea that dealt with the nuclear agreement with Iran, after U.S. officials said Wednesday that they had completed their review of a European Union proposal to revive the Joint Comprehensive Plan of Action (JCPOA) in exchange for economic sanctions relief.
The E.U.-drafted document, which is considered weaker than the first deal signed in 2015 to ensure Iran could not develop a nuclear weapon, was drafted by the E.U. after months of negotiations. 
Former U.S. President Donald Trump withdrew from the treaty in 2018, slapping further sanctions on the Iranian regime. In response, the Iranians took further steps closer to achieving a bomb, including enriching and stockpiling uranium. Sources have said the country is only weeks away from developing a nuclear weapon.
When U.S. President Joe Biden took office, he pledged to revive the JCPOA. 
Lapid said this week that Israel is not against any agreement, but that it is against the current agreement "because it is a bad one … [and] cannot be accepted as it is written right now."
"We will act to prevent Iran from becoming a nuclear state. We are not prepared to live with a nuclear threat above our heads from an extremist, violent Islamist regime," he said.
However, Merhavy and a second expert – Raz Zimmt of the Institute for National Security Studies and Tel Aviv University – said Lapid's hands will be tied when the U.S. puts its signature on the new agreement. 
"Israel cannot run such an attack without American consent or approval," Merhavy told ALL ISRAEL NEWS. "It would seem odd for America to negotiate on the one hand while approving an attack on the other."
Second, Israel is unlikely to even have the weapons capabilities to carry out an attack that could effectively destroy Iran's nuclear program without the U.S., said Zimmt. 
He explained that Israel would have to use specific munitions to hit certain nuclear facilities inside Iran that are far below the ground. While Zimmt said he is unsure whether Israel has the tools it needs, he understands from several military analysts and officials that the country has likely not yet obtained them. The U.S. would likely have to supply the munitions, which it would not do if it disapproves of an attack. 
Defense Minister Benny Gantz went to the U.S. this week for a visit he said was intended to warn against signing a deal with Iran, but defense analysts said was actually centered on requesting new weaponry that could be used in a strike against the Islamic Republic.
Third, "we all know a military option is not going to make the Iranian nuclear program disappear," Zimmt said. "It might delay the program by a few years, but it will not stop it."
This is relevant to any military decision, he said, since the repercussions of an attack by Israel on Iran could be "quite dramatic" for Israeli citizens, Merhavy said. These could include missiles and rockets being fired at Israel from Syria and Lebanon or another form of an attack by Iranian proxies living on Israel's borders. 
ISRAEL'S HANDS WILL BE TIED
While the U.S. has not re-joined the deal, there are three methods of delaying Iran's acquisition of the bomb, Zimmt said: economic sanctions; covert activities against the program, such as targeting factories that are manufacturing advanced centrifuges, or taking out certain top scientists working on the Iranian program, which have often been attributed to Israel but not proven to be so; and the unlikely military option.
If there is a return, Israel's hands will be tied.
However, he said that the country could and should use the time to prepare for what happens after the deal. The agreement puts restrictions in place until 2030, after which most limitations on Iran's nuclear program will be removed. 
"The deal will at least delay the process for the next seven years, and this might give Israel enough time to better prepare for the future," Zimmt added. 
He noted also that the JCPOA is meant to deal with only one aspect of the Iranian threat; the nuclear program. Other Iranian threats, such as its support for terrorism, would continue or perhaps even be increased due to such an agreement. 
The deal gives Iran $100 billion yearly that "will be used to undermine stability in the Middle East and spread terror around the globe," Lapid said. 
"Thousands of people will die because of the Iranian terrorism enabled by this deal," wrote U.S. Sen. Ted Cruz in an open letter earlier this week. "Tens of millions may die because of the nuclear arsenal it will provide the ayatollah."
Zimmt said the deal may not allow for a full military strike by Israel against Iranian nuclear facilities, but it would not prevent Israel from continuing its efforts against all other aspects of the Iranian threat.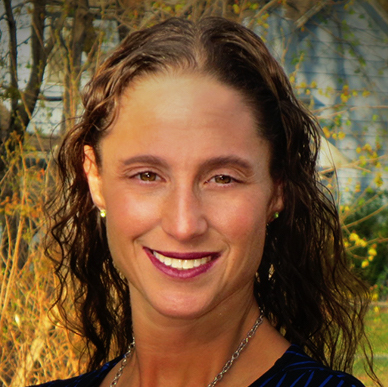 Maayan Hoffman is a veteran American-Israeli journalist and strategic communications consultant. She is Deputy CEO - Strategy & Innovation for the Jerusalem Post, where she also served as news editor, head of strategy and senior health analyst.
Popular Articles
A message from All Israel News
Help us educate Christians on a daily basis about what is happening in Israel & the Middle East and why it matters.
For as little as $5, you can support ALL ISRAEL NEWS, a non-profit media organization that is supported by readers like you.
Donate to ALL ISRAEL NEWS
Latest Stories
Comments