Thousands more Ethiopian immigrants to be reunited with family in Israel in 2022
The Jewish Agency applauds Israel's decision to continue Ethiopian Aliyah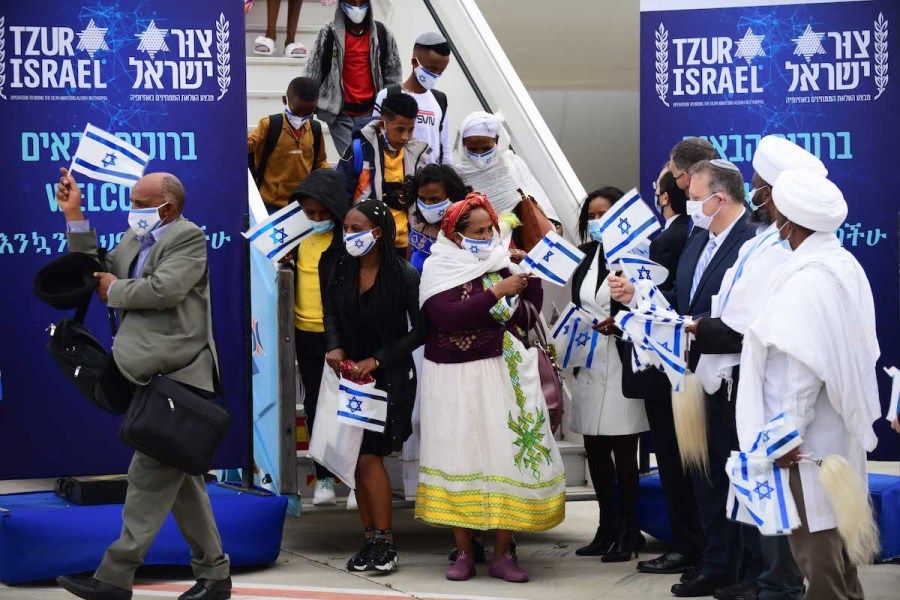 Members of the Ethiopian Falashmura community arrive at Ben-Gurion International Airport, outside Tel Aviv, March 11, 2021. (Photo: Tomer Neuberg/Flash90)
The Israeli government last month approved the immigration of several thousand Jews from Ethiopia, some of whom have waited for decades to join their relatives in Israel. 
On Nov. 28, against the backdrop of a civil war and deteriorating conditions for the community of Jews and their descendants in Ethiopia, the Israeli government passed a resolution to continue the "Tzur Israel" operation, a program that began in December 2020 aimed at reuniting Jewish immigrants from Ethiopia with their families in Israel.
According to ministry figures, 1,636 Ethiopian Jews immigrated to the Jewish state in 2021 and over 2,000 Ethiopian olim (immigrants) have moved to Israel since the outbreak of the coronavirus pandemic in March 2020.
The Jewish Agency for Israel (JAFI), the Jewish Federations of North America (JFNA) and Keren Hayesod praised the Israeli government's decision to bring more members of the Ethiopian Jewish community to Israel.
"We applaud Minister of Aliyah and Integration Pnina Tamano-Shata for her tireless efforts to continue aliyah from Ethiopia, together with The Jewish Agency and the Ministry of the Interior, led by Minister Ayelet Shaked," said Yaakov Hagoel who has been serving as acting chairman of The Jewish Agency since July. 
"This government decision will put an end to the suffering of many families who will finally be reunited after years of waiting to make Aliyah," Hagoel added. 
"Today we are correcting an ongoing injustice," said Tamano-Shata, an Ethiopian immigrant herself. She said the Cabinet's move was a response to those who have waited "too many years to come to Israel with their families" and to resolve a "painful issue."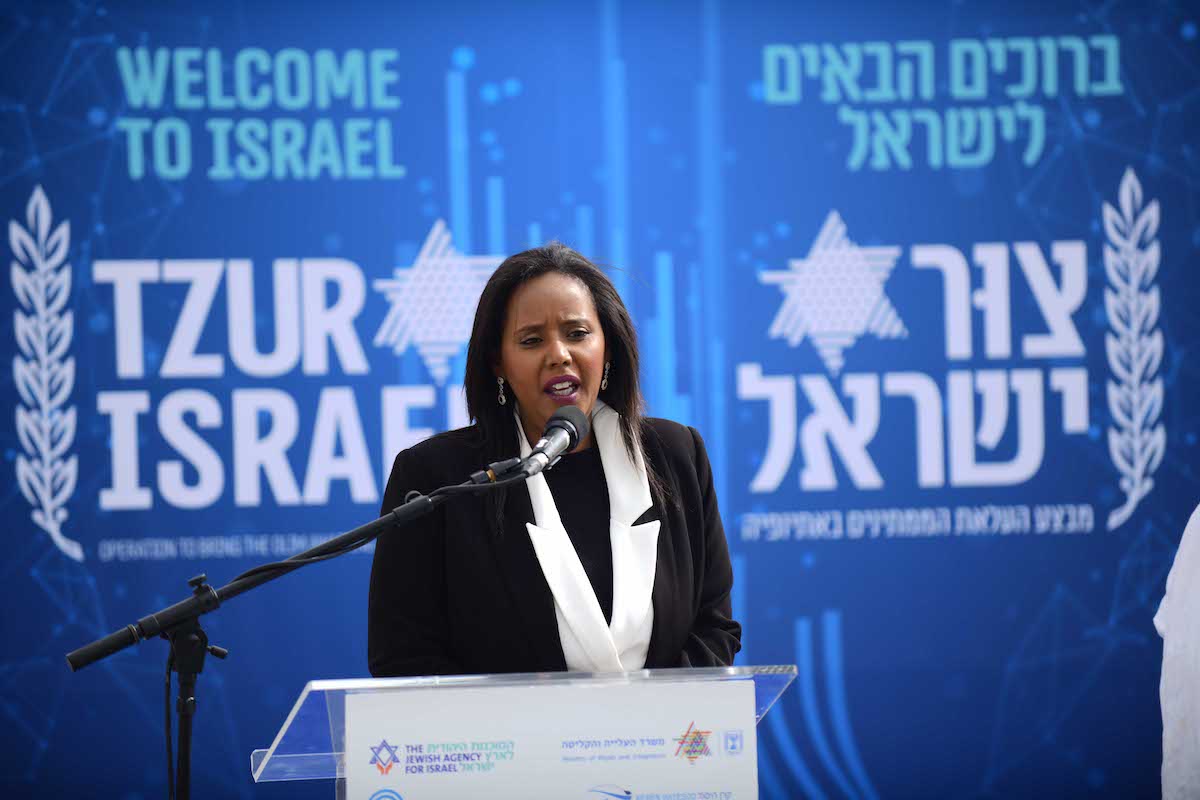 Israeli Minister of Aliyah and Integration Pnina Tamano-Shata speaks at ceremony for arrival of Ethiopian immigrants at Israel's Ben-Gurion Airport, March 11, 2021. (Photo: Tomer Neuberg/Flash90)
The next group of Ethiopian immigrants to arrive will include parents, children and siblings of relatives already living in Israel, as well as orphans who parents were in Israel when they died.
Tamano-Shata and Shaked had pushed to expedite the resolution's full implementation in light of Ethiopia's worsening civil war. Most Israeli-bound Ethiopians left their homes and villages to wait in the larger cities of Gondar and Addis Ababa until they will be permitted to fly to the Jewish state. 
Joseph Feit, chairman of the Struggle to Save Ethiopian Jewry, said those communities have been "hit hard by a perfect storm of calamities: plague in the form of COVID, civil war and civil disturbances." Feit's organization in Ethiopia provides necessary aid and he said that food prices have increased dramatically, while some heads of households have been forced to join the Ethiopian army.
Despite ongoing uncertainty and harsh conditions, the Ethiopian Jewish community maintains a strong Jewish identity, including the daily practice of daily traditional Jewish rituals. 
JFNA Chairman of the Board of Trustees Mark Wilf commended the government's decision to continue the decades-long campaign to welcome Ethiopian Jews to their Israeli home.
"From the inception of Operations Moses and Solomon over three decades ago, Jewish Federations have played a central role in mobilizing support and resources to bring Ethiopian Jews home to Israel and help them integrate into Israeli society. Today's announcement is an exciting and important step to reunite families and strengthen the Jewish people," said Wilf.
Keren Hayesod's Steven Lowy AM, chairman of the World Board of Trustees, said that his organization stands united with their partners in bringing more members of the Ethiopian Jewish community to their home in Israel.
"We will work to ensure the safety of their aliyah, as well as their absorption in Israel. We will continue to make it a priority to safeguard the wellbeing and successful integration of olim into Israeli society," Lowy AM said on behalf of his organization, which serves as the worldwide fundraising arm of the Jewish People and Zionist Movement.
Upon landing in Israel, the new arrivals will be quarantined in strict accordance with the Israeli Health Ministry's COVID-19 requirements, receiving support from Jewish Agency staff who is responsible for overseeing the arrival and integration of the new immigrants into Israeli society. 
After the quarantine period, the organization will move the new immigrants into absorption centers where they will be further assisted with temporary housing, language acquisition, job placement, financial aid and other resources to help them integrate into Israeli society.
Local community leaders in Ethiopia, however, have been frustrated by the lack of momentum saying that the Israeli government, "rather than implementing its decision immediately as required by law, is finding excuses for delay."
According to Feit, Israel's Ministry of Interior was already supposed to have sent personnel to Ethiopia to evaluate the situation. Instead, they announced they are still preparing and will likely depart in January 2022. Furthermore, it was not clearly stated when the airlift would actually begin.
Ethiopian aliyah is a key mission of JAFI, JFNA and Keren Hayesod and is central to their collaborative work. Over the past 40 years, the organizations have partnered with one another, in cooperation with the International Fellowship of Christians and Jews, to bring more than 92,000 new Ethiopian immigrants to Israel. 
Approximately 140,000 Ethiopian Jews currently live in Israel and community leaders estimate that 6,000 to 9,000 remain in Ethiopia.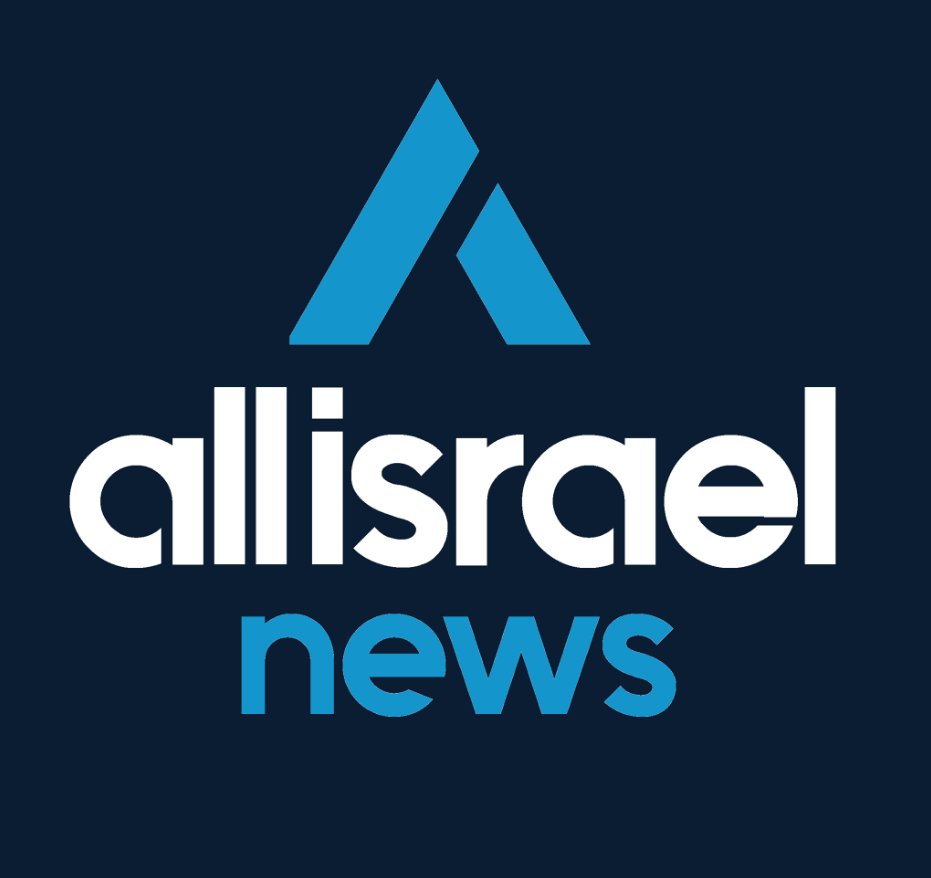 The All Israel News Staff is a team of journalists in Israel.
A message from All Israel News
Help us educate Christians on a daily basis about what is happening in Israel & the Middle East and why it matters.
For as little as $5, you can support ALL ISRAEL NEWS, a non-profit media organization that is supported by readers like you.
Donate to ALL ISRAEL NEWS
Current Top Stories
Comments