THE WEEK AHEAD: A government's plan to redistribute wealth between local authorities faces opposition, Iran to receive Russian fighter jets and celebration of Shavuot holiday
Here are the stories we are watching...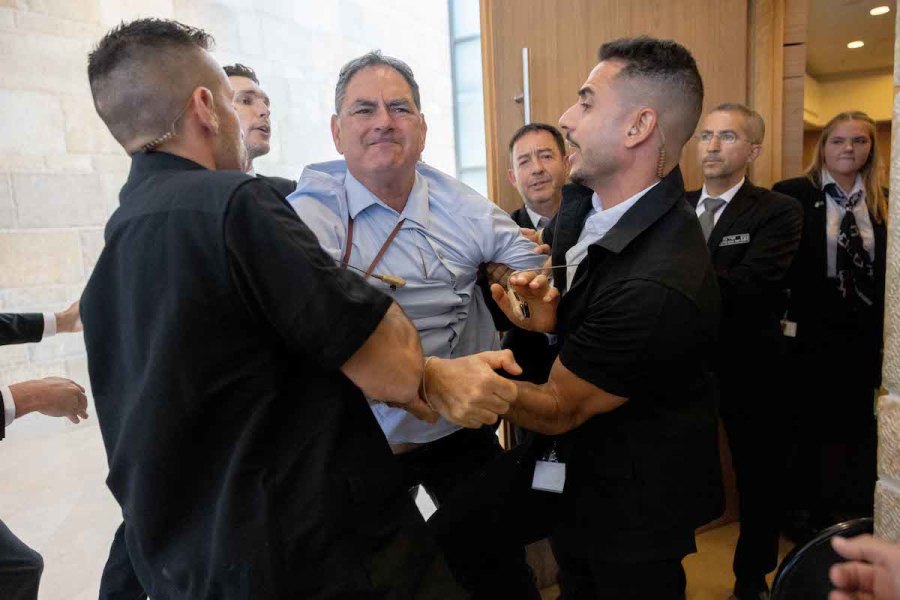 Hizky Sivak of the Emek Hefer Regional Council is forceably removed by Knesset guards from a Finance Committee meeting and vote on the Arnona Fund, at the Knesset in Jerusalem, May 15, 2023. (Photo: Yonatan Sindel/Flash90)
Political appointments

State budget
POLITICAL APPOINTMENTS
The Israeli government is expected to approve a series of political appointments this week. Israel Bachar, who recently served as senior political strategist for the Orthodox party Shas, will become Israel's new Consul to Los Angeles for at least three years. Bachar is a former adviser to both Israeli Prime Minister Benjamin Netanyahu and National Unity party leader Benny Gantz. The latter has fired him after a recording of a private conversation was revealed, in which Bachar said that Gantz would "lack courage as prime minister."
Eli Hazan, a former foreign affairs director for Netanyahu's Likud party, will be appointed to the role of Israel's Ambassador to Singapore and East Timor. Hazan has also served as a spokesperson for Netanyahu.
STATE BUDGET
Israel's Knesset Finance Committee approved the 2023-2024 state budget bills last week. It is still pending final approval of second and third reading that will begin on Monday and likely be completed by Thursday. According to Israeli law, the budgets must pass by May 29 at midnight. If not, the Knesset disperses automatically and the country heads to elections. The state budget will be 484 billion NIS for 2023 ($132 billion), and 514 billion NIS for 2024 ($140 billion). 
ARRANGEMENTS LAW
Along with the state budget, Israeli lawmakers traditionally pass a series of bills that incorporate the government's economic plan, known under the title, "Arrangements law". Traditionally, once these two bills are passed, an Israeli government can breathe a sigh of relief, in hopes that it will sustain its tenure.
One controversial policy included in the law is the Municipal Tax (Arnona) Fund. The Israeli right-wing government approved a measure calling for the redistribution of wealth between municipalities in order to incentivize local authorities to expand the building of homes above offices. The idea has sparked uproar, even among socialist local leaders like Tel Aviv Mayor Ron Huldai. 
JUDICIAL REFORM
If you were to turn on Israeli TV just few weeks ago, the judicial reform would be everything you heard about. But in light of the fighting with Gaza, the Eurovision craze and judicial compromise negotiations underway, the hot topic in dispute has been getting a little less attention lately. Protests against the legislation reform are still taking place every week, but on a smaller scale.
Despite the diminishing protests, however, the reform is not off the table. Israeli Knesset Constitution, Law and Justice Committee chair Simcha Rothman said last week that if judicial reform negotiations do not succeed, the coalition would pass some of the reform laws. It is hard to tell where these negotiations really stand, because talks are still largely confidential. Israeli President Isaac Herzog continues to urge the parties to make progress.
SHAVUOT
Jews in Israel and all over the world will celebrate the holiday of Shavuot on Thursday and Friday. Also known as the Feast of Weeks – and is sometimes referred to as Pentecost – Shavuot celebrates the revelation of the Torah by God to the Israelite nation at Mount Sinai over 3,000 years ago, following the exodus from Egypt. It is held exactly 50 days from the beginning of the Passover Seder dinner in the spring.
In the Bible, Shavuot was also observed as a celebration of the grain harvest of the early summer. It was one of the three pilgrimage festivals in which Israelite males were commanded to appear before God in Jerusalem, bringing offerings from the first fruits of their harvest.
In modern times, the holiday includes rituals, such as the reading of the Book of Ruth, and consumption of dairy products like milk and cheese. The celebration is expected to be more expensive this year in Israel, as the Ministry of Agriculture announced that Israel would see a sharp increase in the price a few weeks ago.
INTEREST RATE HIKE
The Bank of Israel is expected to raise the interest rate at its meeting this week, but the bank's decision is not an easy one to make as it may be the 10th hike within a year. While economists predict the Federal Reserve would likely stop raising interest rates at some point in 2023, Israel's inflation rate is en route to surpass the United States.
Israel's Consumer Price Index increased 0.8% in April, nearly twice as high as the forecast, according to the Central Bureau of Statistics. The year-over-year inflation rate remained steady at 5%, the same as in March, it said. The annual inflation rate in the U.S. unexpectedly edged lower to 4.9% in April. Meanwhile, unemployment in Israel remains especially low. It fell to 3.6% in April 2023, from 3.8% the previous month.
IRAN'S NEW FIGHTER JETS
Iran is expected to receive its first shipment of 24 Russian SU-35 fighter jets this week, according to Iranian media reports. This full squadron was originally produced for Egypt under a deal that was torpedoed by the United States. Intelligence reports indicated that Iranian pilots had already begun training on these planes. Tehran and Moscow, both facing sanctions from the West, have strengthened their security cooperation. Iran is known to provide Russia with drones for its war in Ukraine.
This week we are also keeping an eye on these developing stories:
... Afghan on FBI terror watchlist arrested entering U.S. via Mexico— but how many terrorists have slipped through?
... Congress may have to impeach Biden if he refuses to secure U.S. borders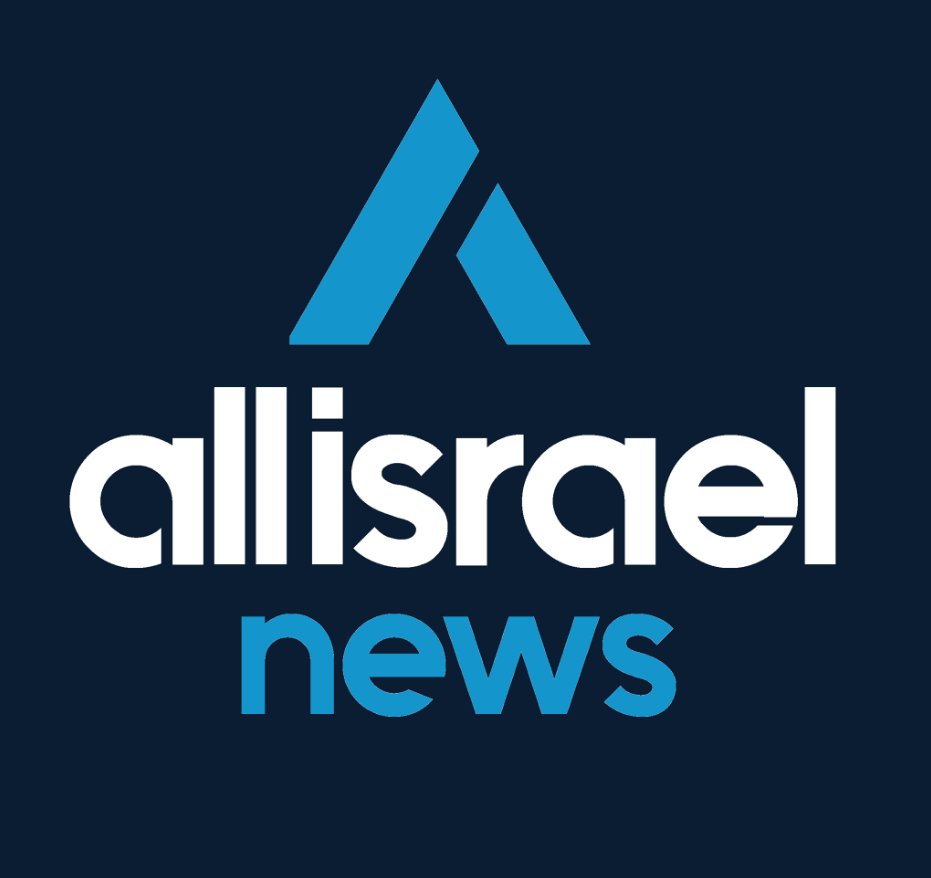 The All Israel News Staff is a team of journalists in Israel.
A message from All Israel News
Help us educate Christians on a daily basis about what is happening in Israel & the Middle East and why it matters.
For as little as $5, you can support ALL ISRAEL NEWS, a non-profit media organization that is supported by readers like you.
Donate to ALL ISRAEL NEWS
Current Top Stories
Comments