LAUNCH DAY: Today, my 17th novel releases – but my journey to becoming a story-teller began with bitter, painful failure
Watch YouTube video of Joel sharing his journey
JERUSALEM, ISRAEL – I never realized just how many people secretly dream of being a novelist.
Until I became one myself.
As I began traveling the world, I started meeting so many people – on book tours and work trips and even vacations – who would come up to me and tell me that it's been the dream of their lives.
Not necessarily that they want to write "The Great American Novel," or the best in whatever country they grew up in.
Nor even that they want to become a New York Times best-selling author.
It's not about fame or money or success or influence for these folks.
It's that they have a tale they've always wanted to tell.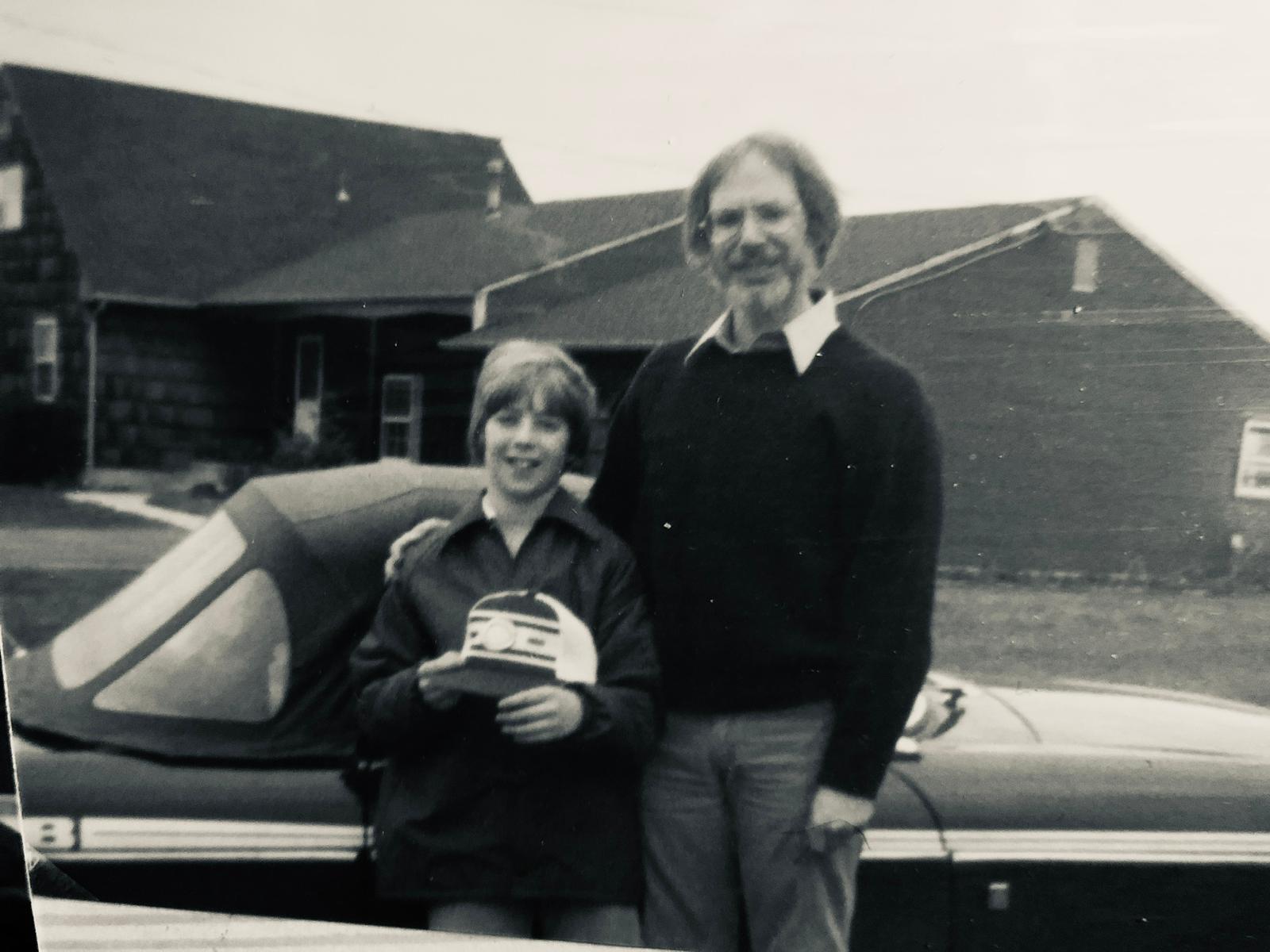 My dad and me when I was 13
They've got something deep in their heart that they've always wanted to say.
But it's not a speech they want to give on a soap box.
It's not a play that they want to act out on the stage.
It's a novel that they want to write in the privacy of their own study or bedroom.
And then share with the world.
And then hope that someone out there in the void will find their story, and will read it, and be moved.
That it will touch them.
Leave a mark on them.
Change them, somehow.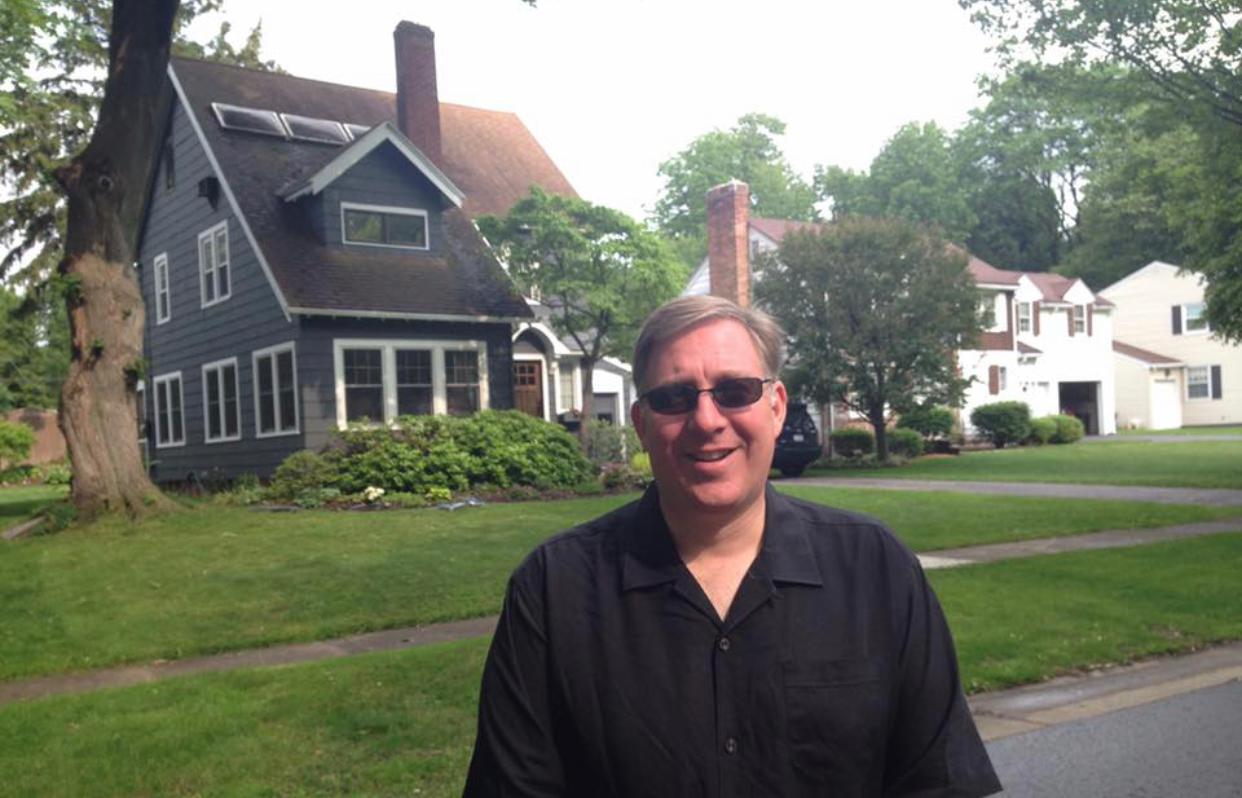 The house where I grew up in Fairport, New York
It never ceases to amaze me how many people tell me that they've got a half-finished manuscript stashed away in a hidden drawer in their home.
And they want some advice.
They want to know how I got started.
What compelled me to completely change my career and the direction of my life at the age of 33 and take my shot at telling stories for a living.
Ultimately, what they really want is hope.
Encouragement to believe that if a moron like me can not only write one novel but eek out a career at writing many of them, that maybe there is really a chance that they could do it, too.
And I love to give them precisely such encouragement.
Remember the line from the Pixar movie, Ratatouille?
"Anyone can cook!"
True, as the imaginary chef tells Remy, "Not everyone can become a great chef. But a great chef can come from anywhere."
That's true about writing, as well.
It's a skill that needs to be learned.
A craft that needs to be cultivated.
And I believe that the people who can make a career out of it also have a gift, a special spark that God doesn't actually give to everyone.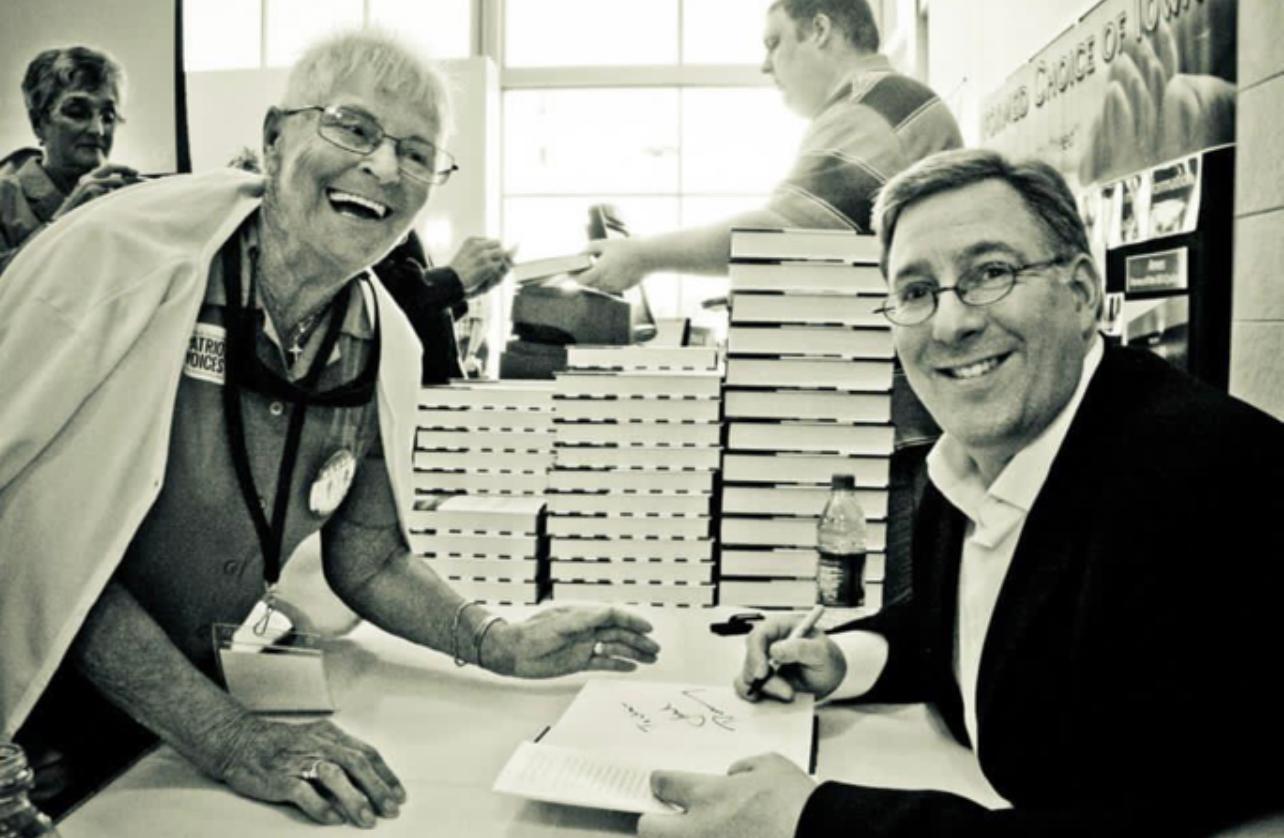 On a book tour in Iowa
They also have a deep passion, a drive, a belief that this is all they want to really do with their lives.
I'm not sure that the specifics of my journey – not just my journey to writing novels but also to becoming a journalist, and a media entrepreneur – will be useful to others.
We all have our own unique path to pursuing a career in storytelling.
But I'm more than happy to tell my story when people ask.
First, because I'm grateful that they're interested at all.
Second, because maybe they will find nuggets in my journey that are applicable to their own.
And third, because at its core, my journey is really a testimony.
It's a testimony to the grace of God and the patient, encouraging, enduring love of a wonderful woman – my wife of almost 33 years, Lynn.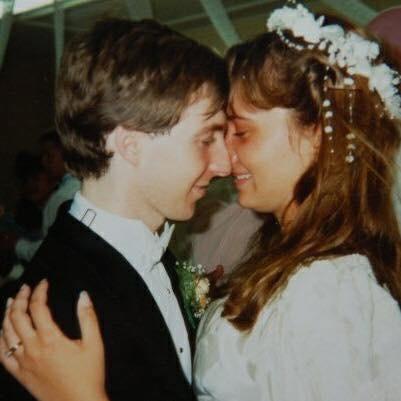 Lynn and me at our wedding
While it's true that I'm a New York Times best-selling author and have some 5 million copies in print, my journey really begins with bitter, painful failure.
Failing at so many other things.
Nearly going bankrupt.
Discovering I had absolutely no talent for any other profession that had ever sounded attractive to me.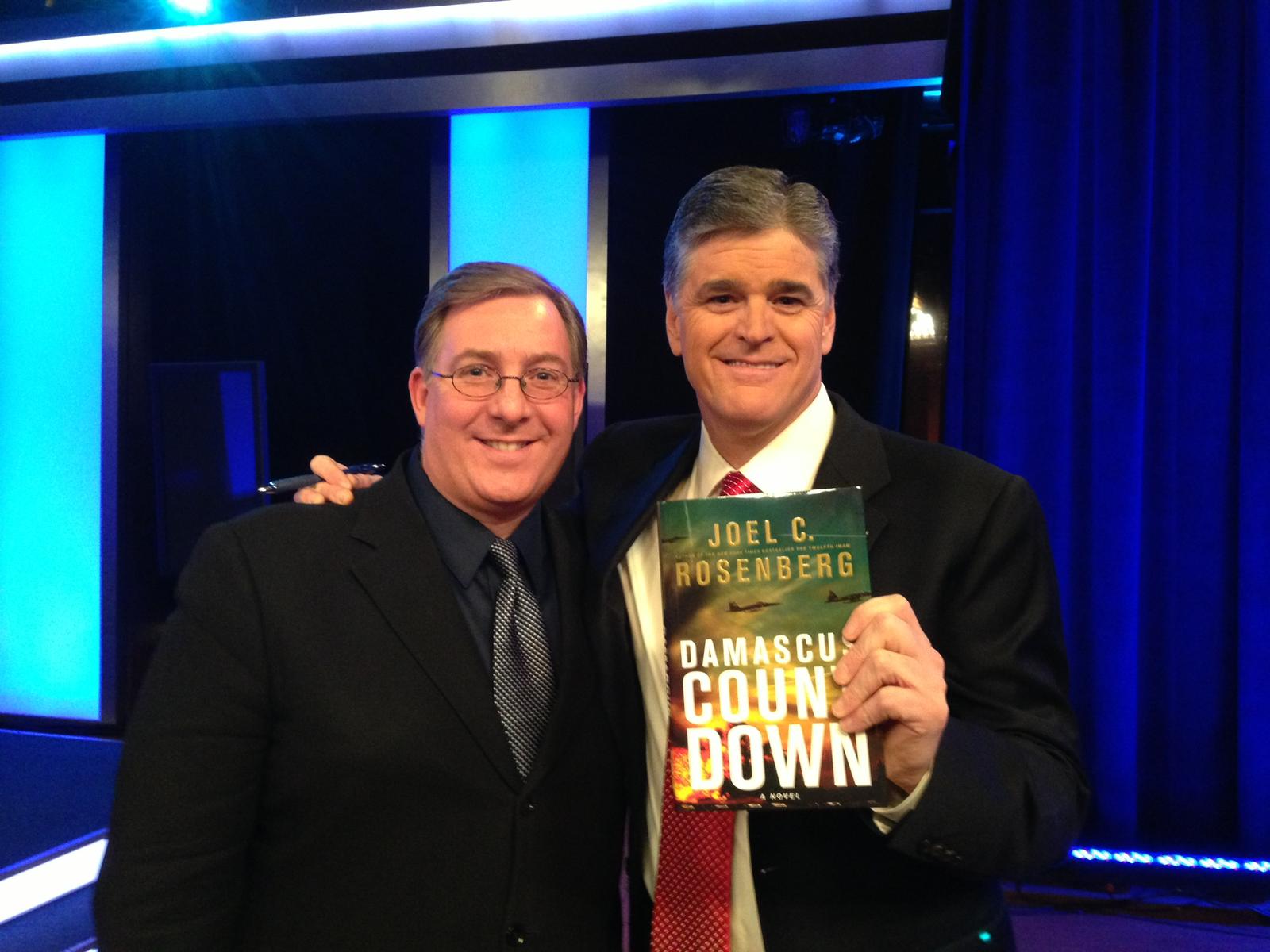 Sean Hannity and me on a book tour
Realizing that I was a failed political consultant, for example.
Coming to the bleak realization that every politician that I ever worked for lost – or did well long after I worked for them.
And feeling frustrated, angry, and confused at myself – and at God.
Yet, as I explain in this video, failing at all the things that I wasn't supposed to do cleared the pathway for God to show me what I was supposed to do.
Today, my 17th novel – The Libyan Diversion – releases in English in hardcover, e-book, and audio editions.
(Foreign language editions will come out in the months ahead.)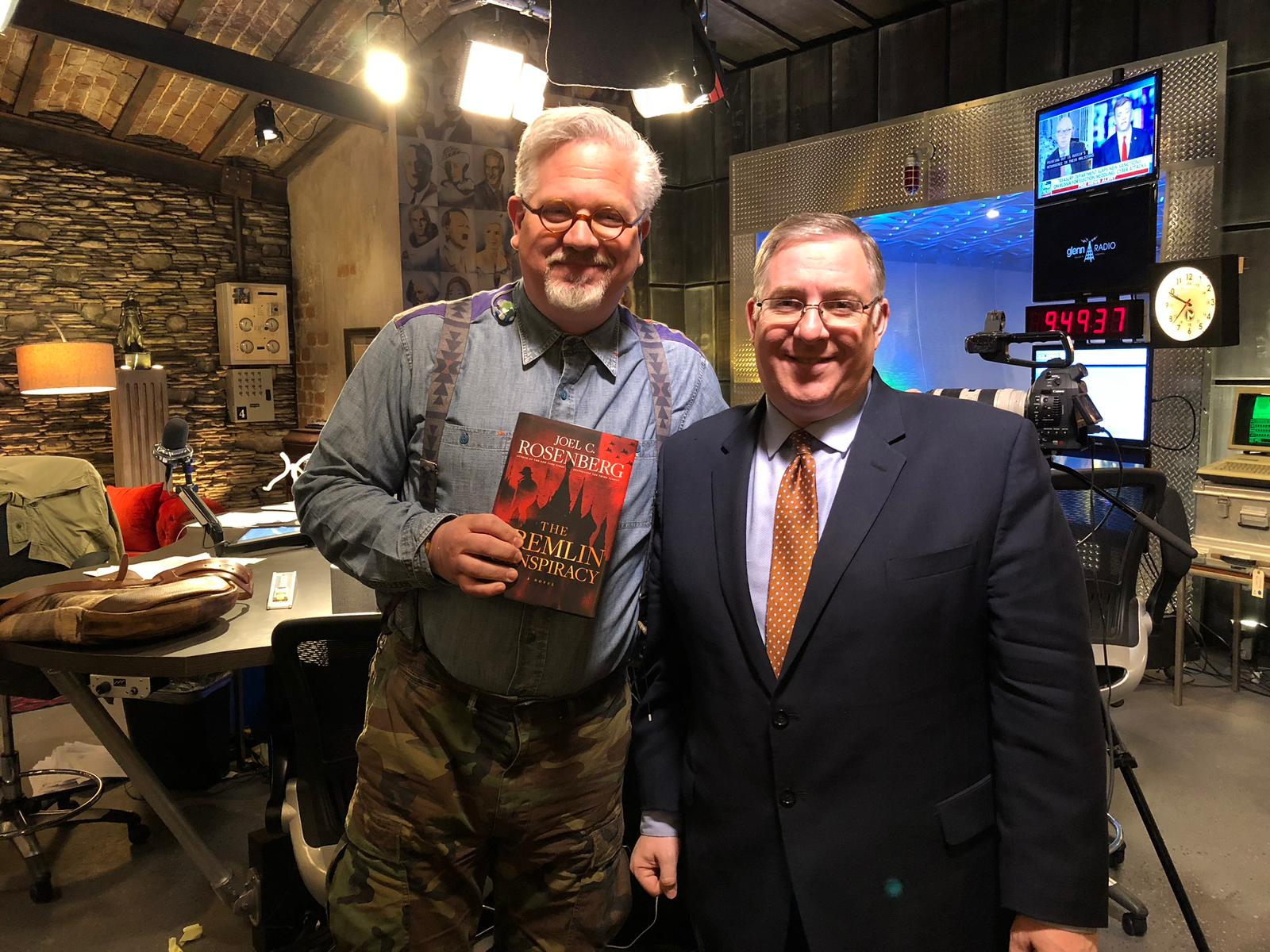 Glenn Beck and me on a book tour
And as I reflect on this crazy career – this painful, messy, yet strangely satisfying journey – I am so deeply grateful to the Lord and to Lynn.
They gave me the courage I desperately needed to make a major mid-life course correction when I felt so lost and adrift.
They helped me take the enormous risks necessary to step out of the boat of my normal, unsatisfying, unfruitful life.
And walk on water.
Are there days when I lose perspective and start to drown?
Candidly, yes.
But the Lord and Lynn have always been there to grab my hand and pull me back up.
Look, I get it – I'm not the sharpest knife in the drawer.
I haven't achieved the level of success that so many of my peers have.
I know all too well that I'm not the most gifted writer on this planet.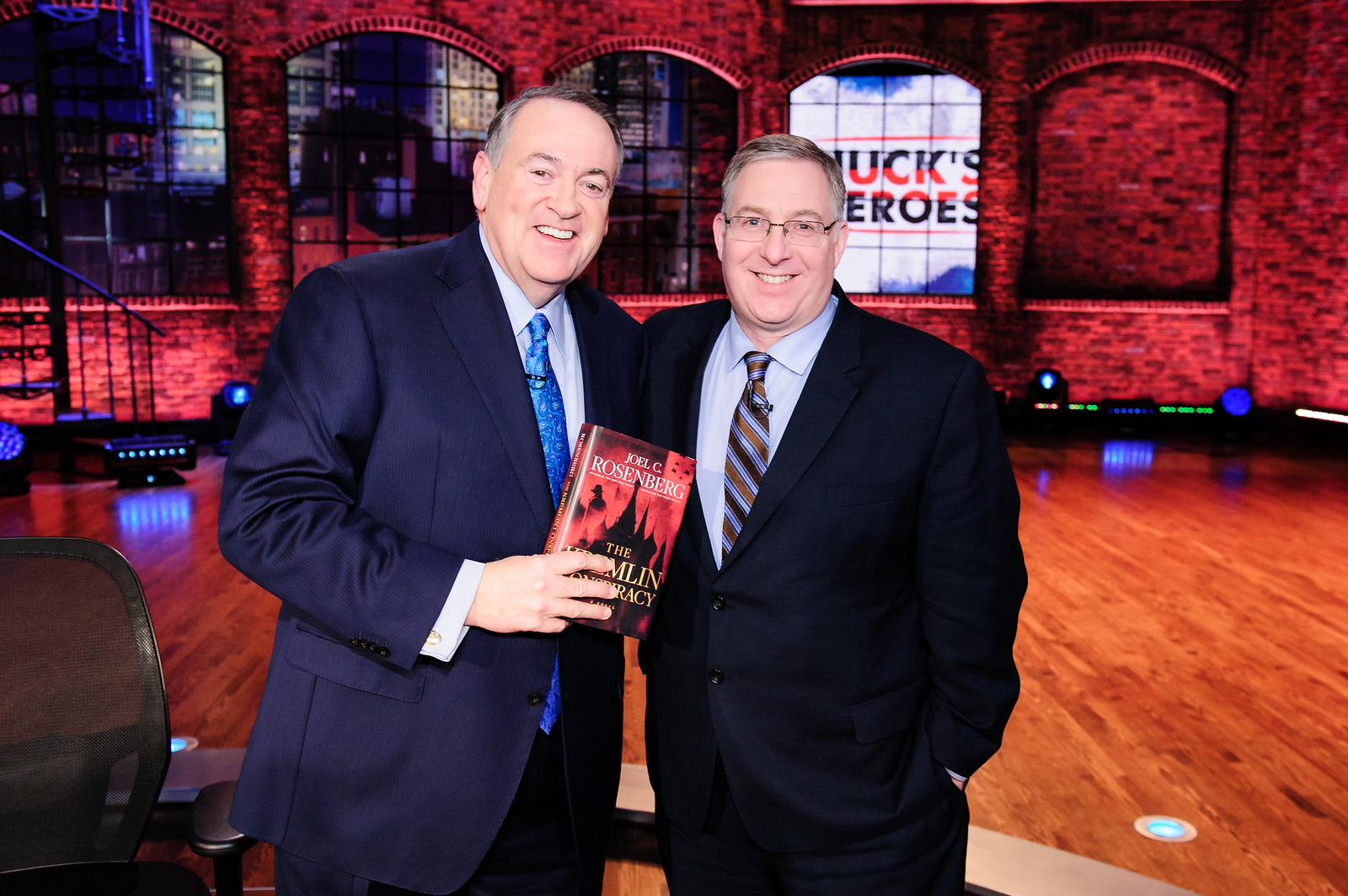 Gov. Mike Huckabee and me on a book tour
But I also know this.
I am one blessed man.
I don't deserve to get to do what I love.
But somehow I get to do it anyway.
May the Lord show you all the things you're not supposed to be doing in life.
So that He can show you exactly why He made you and what He wants you to do for Him, and for eternity.

Joel C. Rosenberg is the editor-in-chief of ALL ISRAEL NEWS and ALL ARAB NEWS and the President and CEO of Near East Media. A New York Times best-selling author, Middle East analyst, and Evangelical leader, he lives in Jerusalem with his wife and sons.
A message from All Israel News
Help us educate Christians on a daily basis about what is happening in Israel & the Middle East and why it matters.
For as little as $5, you can support ALL ISRAEL NEWS, a non-profit media organization that is supported by readers like you.
Donate to ALL ISRAEL NEWS
Current Top Stories
Comments