Opinion Blog / Guest Columnist
ALL ISRAEL NEWS is committed to fair and balanced coverage and analysis, and honored to publish a wide-range of opinions. That said, views expressed by guest columnists may not necessarily reflect the views of our staff.
The pushback against 'woke' is no joke
(Photo: Shutterstock)
It's no secret that Hollywood is a ship that's been sinking for a long time, with all its nefarious hustling of illicit material and less-than-quality storytelling. Like the Titanic headed for a destructive iceberg, whose captain is unwilling to heed the warning signals and change course, it's carried all who have boarded its wayward vessel to a seemingly abysmal point of no return. 
Though the descent has been a long time in the making for the once revered home of the motion picture industry, its most recent collision with the massive pushback of its audiences has caused sure and sudden reverberations of loss felt on every level. 
Except for a few successful projects like the recent Spider-Man movie No Way Home, Disney has effectively gutted the creativity and imagination out of the franchises it owns, from Star Wars to Marvel, to every beloved children's classic that once lit up the screen with playfulness, courage and wonder. When Disney executives decided to spend millions on pursuing and pushing the leftist agendas and cater to that community, (which happens to be a significantly small percentage of their audience), they took huge losses in revenue at the box office and in streaming services. 
The soon-to-be-released Disney remake of Snow White, starring Rachel Zegler as Snow White and Israeli actress Gal Gadot as the evil queen, is already experiencing backlash for stripping the story of its central Christian themes of innocence, kindness and inner beauty, and for saturating it with woke ideas. 
What's happened with Disney and Hollywood is just one reflection of what continues to take place in American society at large. We've seen the financial wake-up call other corporate giants like Bud Light and Target have experienced recently after getting caught up in the leftist agenda. Target, contrary to its own moniker, especially missed the mark when the company launched LGBTQ+ Pride-pushing merchandise directed at children. The company has suffered more than $15 billion in market losses since May, proving the phrase "go woke, go broke" to be strikingly true.
The sharp cut in revenue for these businesses is the good news in all of this, demonstrating that where Americans put their hard-earned dollars matter, and reminds us of the fact that when we stand against the radical left, our voices do indeed make a difference. 
The big entertainment studios have not only lost revenue and the ability to tell a good story over the last fifteen years, but they've also lost their monopoly over the narrative. Faith-based and independent, grassroots production companies have sprung up everywhere in the last fifteen years or so, using the big screen to not only entertain but also tell important stories Americans need to know. 
Angel Studio's The Sound of Freedom, which tells the true story of Tim Ballard, a former homeland security officer who quit his job to rescue trafficked children, has grossed $176 million in the four weeks since it was released without any backing from the Hollywood establishment and their promotional campaigns. That's almost 10 times the production budget spent on the film.
The number of faith-based movies at the box office has also exploded over the past couple of decades. Jesus Revolution, American Hero, I Can Only Imagine, War Room, Soul Surfer…the list goes on.
American audiences have sent a clear message to the Hollywood elites about what kind of entertainment they want. However, it remains to be seen whether the financial cuts Hollywood production companies like Disney are experiencing will lead to a wake-up call that changes their trajectory. Maybe, like Doc Hudson from the Disney movie Cars said, "If you go hard enough left, you end up going right." 
One can only hope.
But the bigger story is many Americans and people worldwide are continuing to wake up and push back against the woke agenda. It took a pandemic and government lockdowns, but the counter-woke culture is alive and well. 
Prior to the pandemic and over the past few decades, a good majority of the church became the emergent church-a place where you went for a cup of coffee, a mini rock concert and some good advice. People didn't want to rock the boat by standing for Judeo-Christian values in the public square. It even became considered anti-Christian in many circles to do so. Don't stand apart from the culture. Don't talk about Jesus so much and certainly don't offend anybody with the truth. But when the pandemic hit, parents began waking up to the fact that public schools were indoctrinating, rather than educating their children. Many Americans began to realize their own personal freedoms were threatened by an invasive, corrupt government and the radical left.
What we're seeing in the area of the arts is a strong indicator of the fact that this country has not entirely gone off the deep end…yet. Not if the church continues to wake up. There is a growing majority (and they're not silent) who don't endorse the woke culture of the radical left contrary to what the media would have us believe… and the pushback isn't just from the far right either. Movies with traditional values are generating more revenue and support because that's what a large portion of audiences want. 
A recent example is the Tom Cruise film, Mission Impossible 7. While the film was expected to bring in millions of dollars at the box office just because of its franchise brand, the box office sales have far exceeded expectations by raking in over $375 million worldwide.
The pushback against the insanity of the left and woke culture is not just an effort from the right to fan the flames – it's a legitimate movement gaining steam across the globe.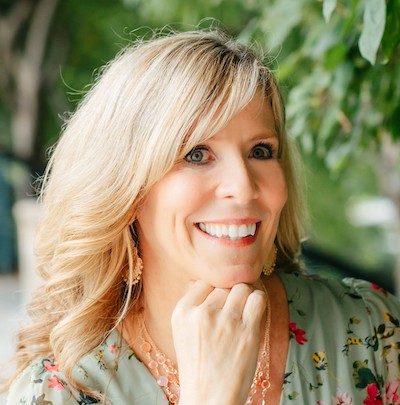 Avigayil Rivkah is a writer and speaker, specializing in content related to arts and entertainment, Jewish culture and faith, natural living and Israel news. She is a Jewish believer in Jesus and the founder of ajoyfuljewishjourney.com
Popular Articles
A message from All Israel News
Help us educate Christians on a daily basis about what is happening in Israel & the Middle East and why it matters.
For as little as $5, you can support ALL ISRAEL NEWS, a non-profit media organization that is supported by readers like you.
Donate to ALL ISRAEL NEWS
Latest Stories
Comments