The long-term effects of Palestinian disinformation
Author writes that Christians have an obligation to educate themselves, take a political stand and speak the truth about Israel and the Jewish people
Palestinian Authority President Mahmoud Abbas in an interview (Photo: Screenshot)
Comparing the Palestinian Authority (PA) disinformation and United States' First Amendment is a lesson in dictatorship versus democracy. The contrast also includes Israel's freedoms, which are set out in its Declaration of Independence to be "based on the precepts of liberty, justice and peace taught by the Hebrew Prophets."
Unfortunately for the Palestinian people at large and for Israelis, the policies of 87-year-old Palestinian Authority President Mahmoud Abbas are a lesson in what happens when a small group of people with an anti-freedom or a jaundiced agenda are in charge. Despite Palestinian "elections," Mr. Abbas has governed Palestinians since 2005. An election was due to be held in 2009 for another four-year term, but the Palestinian Central Council decided instead to extend his term indefinitely. Thus, he has now been serving for 17 years. 
Abbas has not languished financially in his years as president. Corruption is unbridled. Worth more than $100 million, Abbas has built a 13-million-dollar mansion in Ramallah, a thriving Palestinian city of around 40,000 residents. Luxury hotels, bars, businesses, foreign diplomatic missions, and a state-of-the-art cultural center mark the more liberal society and business atmosphere of what is considered the de facto capital of "Palestine." It is good to know that Ramallah is doing well. Nevertheless, Palestinians are growing more discontent since Abbas is denying them the right to vote and to possibly elect younger, more progress-minded leaders who want the betterment of all Palestinians. However, embedded internal conflicts between Hamas and the PA are nearly impossible to overcome. 
On the Palestinian deception front, in a 2008 presidential decree, Abbas merged the General (state) Information Service and the Palestinian News Agency into one institution called the Palestinian News & Information Agency (WAFA). Thus, Abbas's disinformation agency is WAFA, which is a direct conduit for him. Twisting words into disinformation or speeches with best-selling conspiracy theories, though, is not new among Palestinian leaders. 
Disinformation includes an extensive list of lies about Israel based on the 1964 Palestinian Authority Charter calling for the obliteration of Israel. The Charter still contains the destruction of Israel as its goal. This encompasses not only glorifying terrorism and shahids (martyrs) but also broadcasting media disinformation and inciting emotion—with deadly results. 
One solution against such disinformation is Palestinian Media Watch (PMW), founded in 1996. An Israeli nonprofit, the PMW focuses on translating Palestinian speeches, education, books, and policies into English. Staffed by eleven native Arabic speakers, the group achieves its mandate for truth, translating as much as possible as an asset against Palestinian lies for governments, legislators, and media worldwide to correct false narratives about Israel itself and the ongoing Israeli-Palestinian conflict.
The Biden administration favors re-starting discussions about the two-state solution, yet negotiations are a relic of a failed past for both U.S. presidents and Israeli prime ministers. For example, Mr. Abbas has refused direct negotiations with Israelis since 2009 despite over-the-top concessions being offered—which he then rejected. Without a reliable Palestinian leader willing to sit down with an Israeli prime minister, any restart of peace talks is pointless. Here's why:
Abbas's goal is not peace. It is incitement for power through deception—much like Joseph Goebbels, who served as Hitler's Reich Minister of Propaganda. At least, Goebbels' title was an honest one to describe the mixture of lies against the Jewish people leading to the Holocaust. Let us examine a few of the thousands of pieces of disinformation and incitement uncovered through PMW's skilled Arabic translators.
School children are taught to honor suicide bombers and see them as role models. A high school in Tulkarem planted a garden for them. Twenty-eight schools are named for terrorists and three for Nazi collaborators. Here's an example of how that is done: In August 2000, a suicide bomber was led by a female accomplice, Ahlam Tamimi, to the Sbarro pizza shop in Jerusalem. Fifteen Israelis were murdered in that bombing, including seven children. Yet in 2014, a Palestinian Authority TV host sent her "best wishes" to "our glorious" prisoner. The greeting was part of a visit called In a Fighter's Home, where the TV host visited the family of Muhammad Wael Daghlas, who planned the earlier attack, recruited Tamimi, and is currently serving 15 life sentences. 
In 2020, the Palestinian Authority's Ministry of Religious Affairs (which decides content for Muslim sermons) condemned the Abraham Accords, saying, "There is nothing that harms Palestine … more than making an alliance with the Jews" and that "obedience to the Jews … will lead the nation to weakness, lawlessness, humiliation and shame."
On Holocaust Remembrance Day, the Palestinian media again took the opportunity to describe Israelis as Nazis and as being akin to Hitler in their treatment of Palestinians. Incredibly, they equate Zionists with Nazis.
Paying the families of terrorists (the "pay to slay" program) is still alive and well. An opinion piece in Newsweek reported that a 2019 Abbas speech given at the United Nations included these words: "Even if I had only one penny, I would've given it to the families of the martyrs, prisoners and heroes." In just the first five months of 2019, the Palestinian Authority paid $66 million to terrorists and their families! I daresay the money would have benefitted the ailing Palestinian healthcare system.
Abbas's masterful use of disinformation began early. He earned his Ph.D. in Moscow during the Cold War. The title of his dissertation was "The Other Side: The Secret Relationship Between Nazism and Zionism." His mentor was Egyptian-born Yasser Arafat, who manipulated the Palestinian Liberation Organization (PLO) and Palestinian Authority with such an effective use of propaganda that he shared the 1994 Nobel Peace Prize with former Israeli Prime Ministers Shimon Peres and Yitzhak Rabin "for their efforts to create peace in the Middle East" after the 1993 Oslo Accords agreement. 
Peace was not part of what motivated Arafat. The Committee for Accuracy in Middle East Reporting and Analysis (CAMERA)—another excellent resource for exploring disinformation—reports that, with Abbas as his sidekick for 40 years, Arafat engineered the 1972 murders of 11 Israeli athletes at the Munich Olympics. Often called the "Modern Father of Terrorism," Arafat planned airline hijackings; bombings; the 1973 murder of the American ambassador to Sudan, Cleo Noel; and the 1985 takeover of the Achille Lauro cruise ship, where wheelchair-bound Leon Klinghoffer, an elderly Jew, was shot dead and thrown overboard. Later, he instigated the Second Intifada, where more than 1,000 Israelis were murdered. He died on November 11, 2004, in Paris. And who should succeed him in the PA? None other than his collaborator in terror, Mahmoud Abbas. 
Palestinian disinformation is disastrously effective. Anti-Semitism is marching across the world in jackboots of propaganda, in lockstep with the Nazi past. 
Do Christians have a role? Absolutely. When the world's six hundred million evangelicals commit to educating themselves, taking a political stand, and speaking the truth about Israel and the Jewish people, we can one day stand before our Lord Jesus, a Jew, and declare that we did what we could. 
This article was originally published here.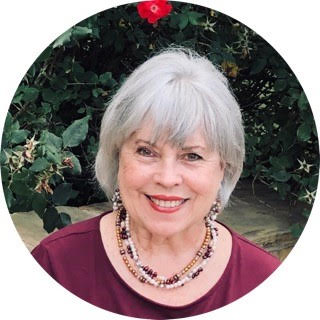 Arlene Bridges Samuels pioneered Christian outreach for the American Israel Public Affairs Committee (AIPAC). After nine years she retired and later worked part-time with International Christian Embassy Jerusalem USA. Arlene is now an author at The Blogs-Times of Israel and writes a weekly column at CBN ISRAEL. She has often traveled to Israel, including being invited three times by Israel's Government Press Office to their annual Christian Media Summit. Read more of her articles on her CBN Israel blog.
Popular Articles
A message from All Israel News
Help us educate Christians on a daily basis about what is happening in Israel & the Middle East and why it matters.
For as little as $5, you can support ALL ISRAEL NEWS, a non-profit media organization that is supported by readers like you.
Donate to ALL ISRAEL NEWS
Latest Stories
Comments