OP-ED: The latest decision to allow only Jewish groups into the country damages trust between Israel and Christians – and may have long-term consequences
Author fears decision could lead to anti-Semitism, calls on Israel supporters from both sides of the Atlantic to put pressure on decision makers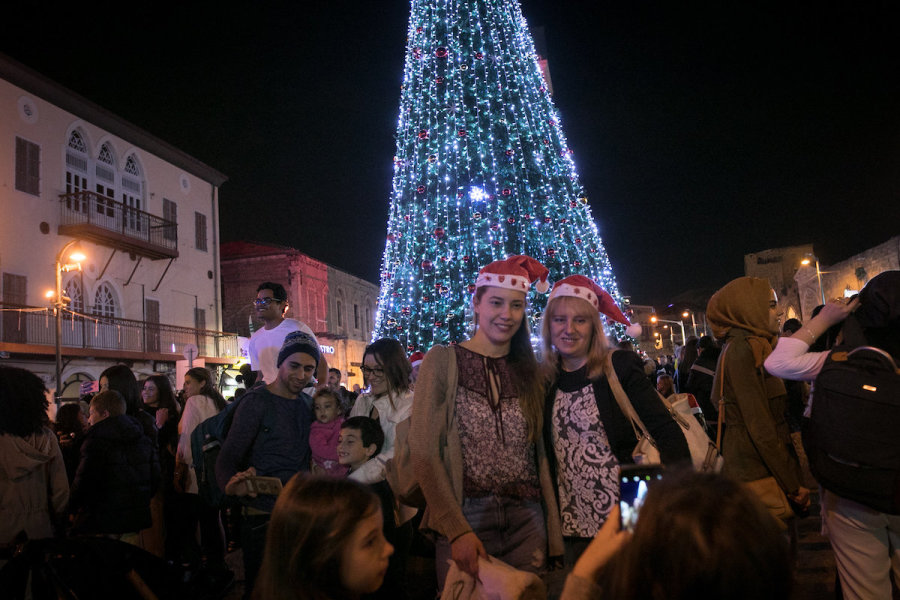 Christians attend the ceremony of lighting a 15-meter-tall Christmas tree in Jaffa-Tel Aviv, Dec. 17, 2017. (Photo: Miriam Alster/Flash90)
The last 48 hours here in Israel were a perfect illustration of the famous quote: "Trust takes years to build, seconds to break, and forever to repair." 
I seriously hope that not all is broken, but the latest decision made by the Israeli government to allow back to Israel only Birthright groups (a popular program that provides free trips to Israel to young Jews from around the world), serves as an effective demolition tool for the growing yet fragile relations between Christian and Jews. 
Here we are, days before Christmas, and the Israeli government decides to only allow some Jewish groups back to Israel. 
No one else. 
Nazareth, Bethlehem and Jerusalem may see some groups of excited young Jewish visitors, but the rest are not allowed in for Christmas.
This complete disregard for the global Christian community – especially at this time of year – will have its long-term consequences, I am afraid.
First, I believe it opens a wide door for anti-Semitism. It creates a fresh hook for anti-Semitic arguments, and in our age of social media and the ability to spread fake news fast, such news is a powerful tool. Ahh, some of them must be thrilled now!
Second, it creates yet another brick in the wall that the State of Israel has been building, one brick at a time, between Israel and Evangelical Christians around the world, so many of whom love, care and pray for Israel. One hasty decision after another, these actions that we have witnessed in the last 20 months are creating a new wall between Jews and Christians yet again.
There are great people that I know in the Israeli government. Many friends and former colleagues. All of them really mean well. However, as we all know, a fool may throw a stone into a well which a hundred wise men cannot get out. 
As an Israeli Jew and a friend of many Christians, I carry today a very mixed feeling of shame and fury. However, I feel they must be translated into actions. This story has grown – and is still growing by the hour – to a real global news item. 
Can this decision be changed? I doubt it, but pressure must be applied on decision makers on both sides of the Atlantic.
Until a couple of days ago, this crisis and the tensions between Israel and our Christian friends seemed painful, but controllable. Now, I am afraid that it has the potential to escalate fast given the unique circumstances. 
This Sabbath, I pray I am wrong.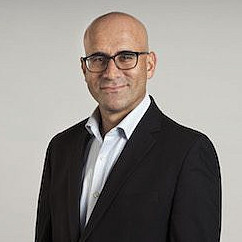 Uri Steinberg is a former Israeli Tourism Commissioner for North America, Israel Ministry of Tourism, and currently serves on the ALL ISRAEL NEWS advisory board.
A message from All Israel News
Help us educate Christians on a daily basis about what is happening in Israel & the Middle East and why it matters.
For as little as $5, you can support ALL ISRAEL NEWS, a non-profit media organization that is supported by readers like you.
Donate to ALL ISRAEL NEWS
Current Top Stories
Comments