Opinion Blog / Guest Columnist
ALL ISRAEL NEWS is committed to fair and balanced coverage and analysis, and honored to publish a wide-range of opinions. That said, views expressed by guest columnists may not necessarily reflect the views of our staff.
The Islamic regime: Skilled geopolitical chess players
(Photo: Shutterstock)
The origins of chess are somewhat clouded. When trying to determine which country originated chess around 1,500 years ago, some say India, others credit Iran. Whichever is true, there's no question that the ayatollahs who rule Iran with an iron fist of oppression are skilled players on the geopolitical chessboard.
For decades, Israel has remained vigilant about Iran's strategic chess moves—and not only against its own small country. With a mere 970 air miles between Jerusalem and Tehran, Israel is on the front lines of freedom for all nations that treasure liberty. Its government and people understand the evil nature of the Islamic regime's Imams and their enforcers, the elite Islamic Revolutionary Guard Corps (IRGC). Israel has repeatedly sounded the alarm about this hostile regime as the world's terror superpower. In the face of Iran's serious game of deceit—witnessed in deft geopolitical chess moves of destruction and hatred—Israel's warnings cannot be minimized.
Israelis have no doubt that Iran wants to destroy Israel, the United States, and any country that interferes with the Imams' plan to spread their brand of government using the oppressive Shia branch of Islam. Iran's terror maneuvers include an obsession to possess nuclear weapons, empowering their proxies against Israel, and ignoring their own victimized population. Israel itself is no stranger to geopolitical chess. In fact, the Israelis are experts at defending themselves, with their own moves to ensure the safety of Israeli citizens.
Under immense internal pressures himself, Israeli Prime Minister Benjamin Netanyahu is attending the United Nations General Assembly in New York this week. Speaking for the ninth time as prime minister, he has repeatedly warned the UN about Iran and offered many proofs of its treachery. In a recent Sky News interview, PM Netanyahu reiterated that diplomacy between the two countries has failed and "Iran remains openly committed to … repeating the Holocaust." He added, "We will do whatever we need to do to defend ourselves."
As for Iran's leaders, they have added to the suffering of that nation's population since taking over in 1979. Exhausted (and constantly threatened) by the Islamic regime imprisoning, hanging, and shooting them, Iranian citizens took to the streets last September after 22-year-old Mahsa Amini was arrested and then murdered by the "morality" police. Her "crime?" Not wearing a head covering correctly! Iranians are still protesting, although at a great cost.
In his recent article, "Iran's Season of Judgment," my Israeli friend Jonathan Feldstein interviewed our inspiring mutual friend Marzi Amirizadeh. The eye-opening article was published by the International Press Association. Born in Iran, Marzi related factual, first-person stories of living under the regime. In 2009 Marzi, now an American citizen, was arrested then imprisoned in Iran and sentenced to death by hanging. Marzi and her friend Maryam's "crimes" were their three-year team efforts of covertly distributing New Testaments to 20,000 Iranians and starting two secretive house churches.
Miraculously released after nine months of trauma, Marzi eventually came to the United States. Her life's calling is to warn the world about the evils of the Islamic regime. Now, seeing the Biden administration handing over $6 billion in frozen, sanctioned Iranian assets—ostensibly to be used for humanitarian purposes—she is appalled. "The regime must not be funded," she declares vehemently. "The regime must be removed." Iran's President Raisi openly insisted that Iran will use the billions in any way it wishes. However, Raisi's firm statement did not result in Biden canceling the deal. The American hostages boarded a flight in Qatar on Monday bound for the states with $6 billion paid in a ransom.
In contrast, Marzi's release from prison was not a ransom payment. An international outcry arose from Christians, and God engineered a miracle. In many interviews during and after her prayerful longing to finally visit Israel last March, Marzi knows firsthand that the Islamic regime is an enemy of Israel, her own people, and her new country, the United States. After a year of protests by the Iranian people, Iran's evil rule is in plain view for so-called crimes about what to wear, what to say, and how to worship.
Compassion for wrongful hostage imprisonment is heartbreaking. However, controversy still exists among varying U.S. administrations about ransoms. President Biden's green light opens a disturbing revelation. In 2015, the Obama/Biden administration paid $1.7 billion to release four Americans as part of the unwise Iran deal it desperately wanted. Iran then took more hostages and levied bigger price tags. In between the Obama and Biden presidencies, former President Trump used only pressure and sanctions to free two hostages—demonstrating excellent chess moves of his own.
Now, the ransoms have proven even more costly under Biden. Looking at the numbers, Obama/Biden paid $425 million per American in 2015. Now, in 2023, President Biden agreed to unfreeze $6 billion in Iranian oil assets—thus releasing $1.2 billion for each of the five American hostages. A study by the Rand Corporation explains that for decades, American policy has been to refuse paying ransoms to terrorists, viewing such payments as deterrents for future cooperation.
At this rate, the Biden administration will never win a chess game with the Ayatollahs. Successfully playing geopolitical chess requires courage to apply strategic moves, informed by understanding the reality of evil. The Obama/Biden team's set-up of millions (now billions) in ransom runs the risk of turning American citizens traveling abroad into potential hostages.
Heeding a quote from Andrey Sakharov (1921-1989) would help. The Soviet physicist, later a Nobel Peace prize winner and dissident, made a wise observation about negotiations: "A country which does not respect the rights of its own citizens will not respect the rights of its neighbors."
The U.S. Department of Homeland Security has released its Homeland Threat Assessment for 2024. It contains warnings that foreign terror groups including al-Qaida could be rebuilding—and seeking to target the U.S. again. The huge numbers of what they call "migrants" from many countries have complicated border security. Homeland Security did not mention former Secretary of State Mike Pompeo's report in 2017 that the Islamic Republic of Iran has given haven to al-Qaida, a fact established by the 9/11 Commission. With Biden's wide-open border policy and his own Homeland Security warnings, we must ask ourselves if Iran will use Biden's policy to harm Americans on our soil.
In his current inconsistent decisions toward the Islamic regime, Biden released a list of 29 sanctions for Iran's human rights violations on September 15, a day before the first anniversary of the freedom protests (September 16) and in advance of the September 17 release of the five hostages. Ten sanctions are against Iran's national police, while another eight are against officials of the IRGC.
In a single year, these two groups have murdered more than 600 peaceful Irani protestors and arrested another 22,000. The director of Iran's prisons, Gholamali Mohammadi, oversees the torture and rape of jailed protesters. He is allegedly sanctioned. It is unclear how or if these sanctions will be enforced or if they are simply sanctions on paper. Protests have not stopped. They have grown since June, numbering more than 4,473 since they began on September 16, 2022.
Nevertheless, there are lights of hope and good news amid the terror against Iranian citizens. The Hudson Institute reported in 2018 that "Christianity is growing faster in the Islamic Republic of Iran than in any other country." In 2019, an unnamed Iranian church leader commented that "mosques are empty inside Iran." Author Lela Gilbert reported in The Washington Stand in June that "more than a million new converts—called Muslim Background Believers (MBB)—are reading the Bible for the first time, praying, gathering in small groups, and sharing their new faith … despite the risks."
The trend is continuing, according to our expert friend Marzi Amirizadeh, who before her imprisonment took huge risks to distribute more than 20,000 Bibles covertly in the dark of night and helped begin several house churches. The seeds of faith that she planted are growing.
We may never know for certain what country invented chess. However, we do know we can count on the God of Abraham, Isaac, Jacob, and Jesus in these troubled times since He has already defeated the enemy of our souls.
This article originally appeared here and is reposted with permission.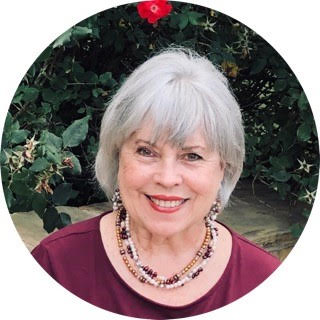 Arlene Bridges Samuels pioneered Christian outreach for the American Israel Public Affairs Committee (AIPAC). After nine years she retired and later worked part-time with International Christian Embassy Jerusalem USA. Arlene is now an author at The Blogs-Times of Israel and writes a weekly column at CBN ISRAEL. She has often traveled to Israel, including being invited three times by Israel's Government Press Office to their annual Christian Media Summit. Read more of her articles on her CBN Israel blog.
Popular Articles
A message from All Israel News
Help us educate Christians on a daily basis about what is happening in Israel & the Middle East and why it matters.
For as little as $5, you can support ALL ISRAEL NEWS, a non-profit media organization that is supported by readers like you.
Donate to ALL ISRAEL NEWS
Latest Stories
Comments