The Aliyah Return Center welcomes the exiled of Israel back home to the Promised Land
Author writes that the ARC's priority is to help new immigrants settle in, adjust and learn Hebrew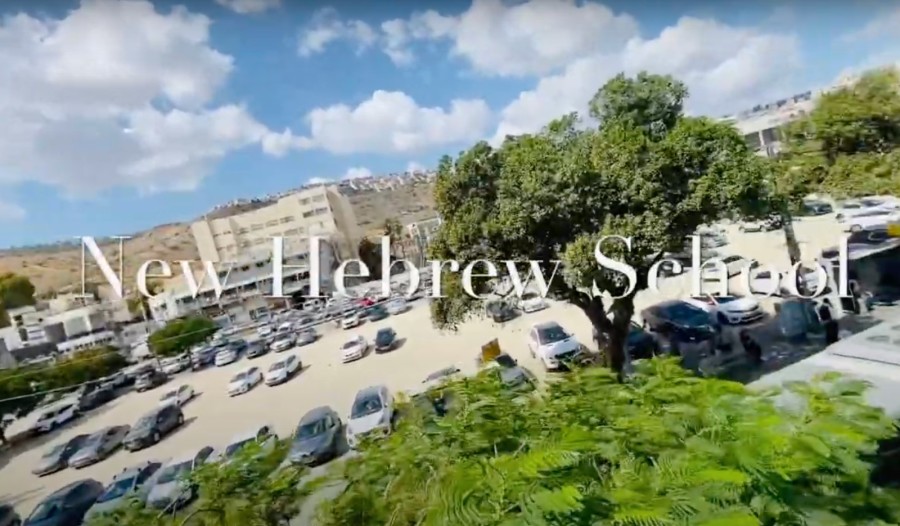 In order to truly understand the importance of aliyah and its centrality to the very ethos of the Jewish people, it is important to also understand Israel's role throughout world history and the ingrained longing of Jews to return to their homeland.
It is historic, it is prophetic and it is what the Aliyah Return Center (ARC) stands for.
The Hebrew word aliyah means to ascend and it is the word Israel has chosen to describe Jewish immigration to the country. Aliyah refers to God's sacred call to all Israelites to return and meet with Him, to make that grueling upward journey to the heights of Mount Zion, in the place He has set His name – the Promised Land of Israel.
"Do not be afraid, for I AM with you; I will bring your children from the East, and gather you from the West. I will say to the North, give [them] up; and to the South, keep [them] not back; bring my Sons from afar, and my Daughters from the ends of the earth." Isaiah 43:5-6

"I will take you from [being scattered] among the nations, and gather you out of all countries, and bring you [back] into your own Land." Ezekiel 36:24
Looking at this, especially in the light of scripture, one can clearly see God's hand at work also in this day and hour. Right now is a unique time to be alive, when God is literally fulfilling His Word to Israel in the sight of the whole earth for His glory.
Even prior to the internationally recognized establishment of the modern State of Israel at 4 p.m. on Friday, May 14, 1948, the Lord had been bringing the Jewish people back home from exile to Israel. To date, more than a million Jews have made aliyah in the past 15 years alone (depending on whom you ask) – the last part of which has been commonly called the "sixth wave." 
It's past time for the Body of Messiah to realize that this is no coincidence: Biblical prophecy is being fulfilled before the world's very eyes and together we all have the privilege of playing our small part in it!
But getting off the plane in Tel Aviv is just the first step. Building a new life as a fresh immigrant in Israel is immensely difficult and many olim (immigrants) are driven to despair and feel they have no choice but to leave again as a result of unendurable hardship, depression and loneliness.
Here are the grim statistics: 50% or so leave due to lack of proper integration. According to the Israeli Department of Statistics, one out of every three new Israeli immigrants live in poverty.
Many are Jewish refugees with small children, simply fleeing persecution in their birth land, clinging to God's promises that the land of milk and honey still awaits them. 
Others are prominent individuals rallied by generations of Jewish heritage and empowered by the modern-day fulfillment of ancient prophecy. They come here only to find themselves lost and overwhelmed in a strange place with no idea how to manage.
Still others are young people who came to Israel on their own, drawn to the land by an inexplicably innate and timeless yearning. They are immediately drafted into the Israeli Defense Forces for their mandatory military service. While they are glad to serve their new (yet deeply ancient) country, they are without family nearby to welcome them home on weekends and holidays.
The Aliyah Return Center serves as a "halfway house" and so much more for these immigrants.
"Share with the hungry, shelter the fugitive, clothe the naked." Isaiah 58:7-9; Job 31:16-28
Since our grand opening nearly a decade ago, the Aliyah Return Center has helped thousands of struggling immigrants and needy Israelis. We were able to do this with cooperation from the Israeli Ministry of Aliyah and Integration and the official approval of the Israel Defense Forces together with the Jewish Agency.
The ARC has provided temporary housing, a Hebrew School and practical help to navigate the intricacies of local bureaucracy. Where possible, we have also provided assistance to help new olim to find both a place to rent and a place to work, including overall mentorship – helping them settle in and put down roots in their new homeland.
After we outgrew our initial location in downtown Tiberias, we proceeded to renovate a large nearby property on the southern shores of the Sea of Galilee, which was once a boarding school campus along the Jordan River.
That $5 million renovation project that we completed, now houses various aliyah and absorption programs, including a home for lone soldiers, a school of agriculture, a pre-army training academy in both Hebrew and Arabic and two aliyah residential buildings. It is presently being run by the Jewish Agency For Israel (JAFI).
The Aliyah Return Center's current day-to-day operations include:
Aliyah Family House with a studio, offices and guest rooms, including Vertical Galilee House of Prayer at Kibbutz Beit Zera

Livracha, a clothing distribution center in Tiberias

Upper Room, a 10-unit home for lone soldiers in Tiberias 

Kingdom Envoy Membership Villa in Tiberias

A food voucher distribution in Tiberias

A brand new "Ulpan" (Hebrew school)
As of September 2021, the Israel Ministry of Aliyah and Absorption alone has confirmed that more than 2,000 immigrants from the North (Europe) and West (the Americas) are approved for entry into the land, not including some 500 from Ethiopia (South), as well as hundreds more from Bnei Menashe (East) who are considered descendants of the tribe of Manasseh.
We believe that the seventh wave of aliyah has begun. This is the number of completion. God is moving in the land of Israel in mighty ways as He accomplishes His purposes and brings the fullness of His promises to action.
The Aliyah Return Center is a place to meet Him in the Galilee and to trust in God's prophetic promises.
The Aliyah Return Center is a start-up non-profit NGO of Bible-believing Zionists from Israel and abroad who rely on faith in God and His promises to keep the lights on each day. 
If you would like to support the "Ulpan" – Hebrew school – for new immigrants or to learn more about the ARC vision to "Prepare the way of the Lord," please visit www.aliyahreturncenter.com.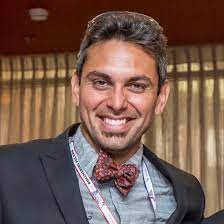 Chaim is the director of the Aliyah Return Center, an Israeli non-profit organization based in Tiberias that assists new immigrants in moving to and settling in Israel.
A message from All Israel News
Help us educate Christians on a daily basis about what is happening in Israel & the Middle East and why it matters.
For as little as $5, you can support ALL ISRAEL NEWS, a non-profit media organization that is supported by readers like you.
Donate to ALL ISRAEL NEWS
Current Top Stories
Comments