Tensions in the south: Area near Gaza Strip closed by Israeli military after arrest of Islamic Jihad head
IDF preparing for possible retaliation after Palestinian accused of terrorism arrested in overnight raid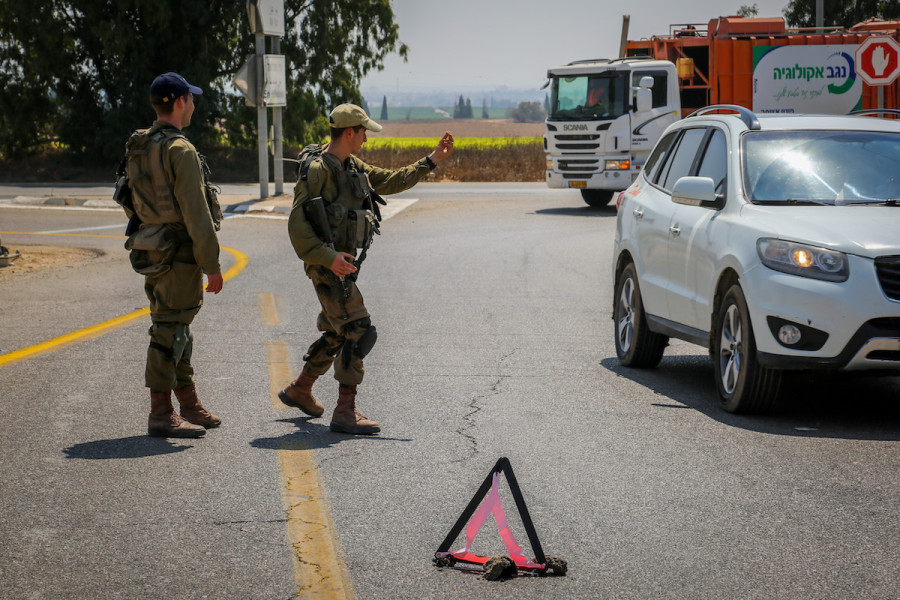 Israeli soldiers block roads near the border with the Gaza Strip, August 2, 2022. (Photo: Flash90)
Tensions are high in southern Israel following the arrest of the head of the terrorist Islamic Jihad group overnight in Jenin, causing the Israeli military to raise its alert level and close off roads near the Gaza Strip. 
Palestinian Islamic Jihad (PIJ) commander Bassam al-Saadi and his son-in-law, Ashraf Zidan Molmad Aljada were arrested in an Israel Defense Forces (IDF) raid that involved heavy fighting with locals. Al-Saadi resisted arrest and was bitten by a dog deployed with the troops and received slight flesh wounds.
Israeli Prime Minister Yair Lapid, alternate-Prime Minister Naftali Bennett, Defense Minister Benny Gantz, National Security Advisor Eyal Haluta, Chief of Staff Lt.-Gen. Aviv Kochavi, Shin Bet Chief Ronen Bar and other senior security officials held a security assessment on Tuesday morning.
Shortly after al-Saadi's arrest, roads leading into the area were blocked to avoid possible retaliatory sniper fire or the use of anti-tank weapons against civilian vehicles along the Gaza border. The IDF reported this was done following suspicious moves made by members of the terror group. 
In a statement, a military spokesman said, "The areas will be closed to traffic for fear of a direct threat and in order to prevent possible harm to civilians."
The closure included major roadways, in addition to schools, beaches and train service from Ashkelon to Sderot which were all closed or canceled. The main crossing between Israel and Gaza – the Erez crossing – has been closed as well.
A spokesman for the PIJ's military wing, the Al-Quds Brigades, said that "all the organization's forces are on high alert and ready to respond following the aggression against Sheikh Bassam al-Saadi and his family in Jenin."
In the past, the PIJ has been known to use anti-tank weapons against both military and civilian vehicles, killing both Israeli civilians and IDF soldiers. 
During the arrest, IDF forces were met with resistance by local Palestinians, resulting in three people being wounded. Palestinian Authority's Health Ministry stated that 17-year-old Dirar al-Kafrayni was killed in the clashes after he threw an explosive device toward troops.
Al-Saadi has previously been detained seven times for his role as the top leader of the PIJ of the West Bank and for his involvement in terrorist activities. He has served a total of 15 years in Israeli prisons. Two of his sons who participated with the terror group were killed in the second Intifada.
According to the Meir Amit Intelligence and Terrorism Information Center, al-Saadi's wife is the cousin of Raad Abu Hazzam who killed three Israelis in Tel Aviv in April. 
The Shin Bet security service reports that al-Saadi was working hard recently "to restore the Islamic Jihad's operations, in which he was instrumental in establishing a strong military force in Samaria in general and in Jenin in particular. His presence was a significant factor in radicalizing the organization's operatives."
Jenin contains refugee camps and is believed to be one of the most violent cities in the West Bank housing many heavily armed terrorists from the PIJ and other terror groups. As part of the IDF's Operation Break the Wave, dozens of Palestinians have been arrested and heavily armed militants have opened fire during every arrest raid on Israeli forces, resulting in Palestinian casualties.
In the West Bank, security forces arrested 12 other Palestinians suspected of participating in terrorism. A total of 50 have been arrested and questioned in the last 50 days.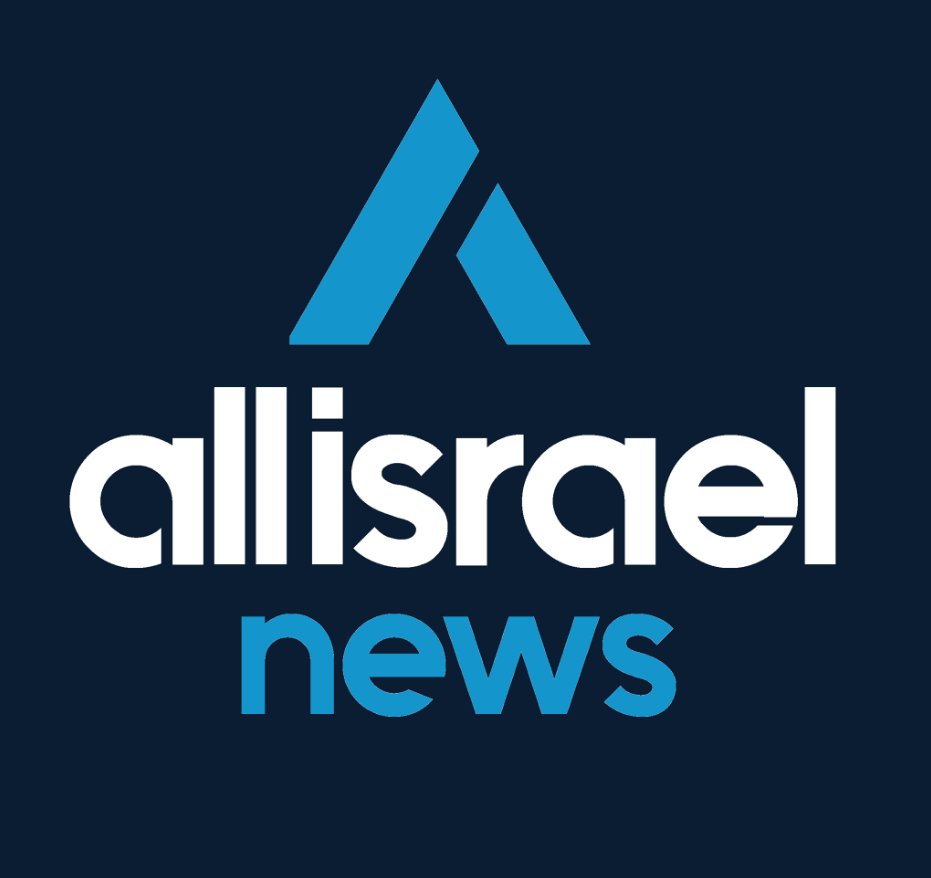 The All Israel News Staff is a team of journalists in Israel.
A message from All Israel News
Help us educate Christians on a daily basis about what is happening in Israel & the Middle East and why it matters.
For as little as $5, you can support ALL ISRAEL NEWS, a non-profit media organization that is supported by readers like you.
Donate to ALL ISRAEL NEWS
Current Top Stories
Comments