national religious broadcasters convention
'Tectonic changes' in the Middle East always have a way of drawing us in, Joel Rosenberg tells media executives at NRB
ALL ISRAEL NEWS Editor-in-Chief says, as believers, we are called to be watchmen – but a higher responsibility rests on those in media (Listen to audio of Rosenberg's full speech)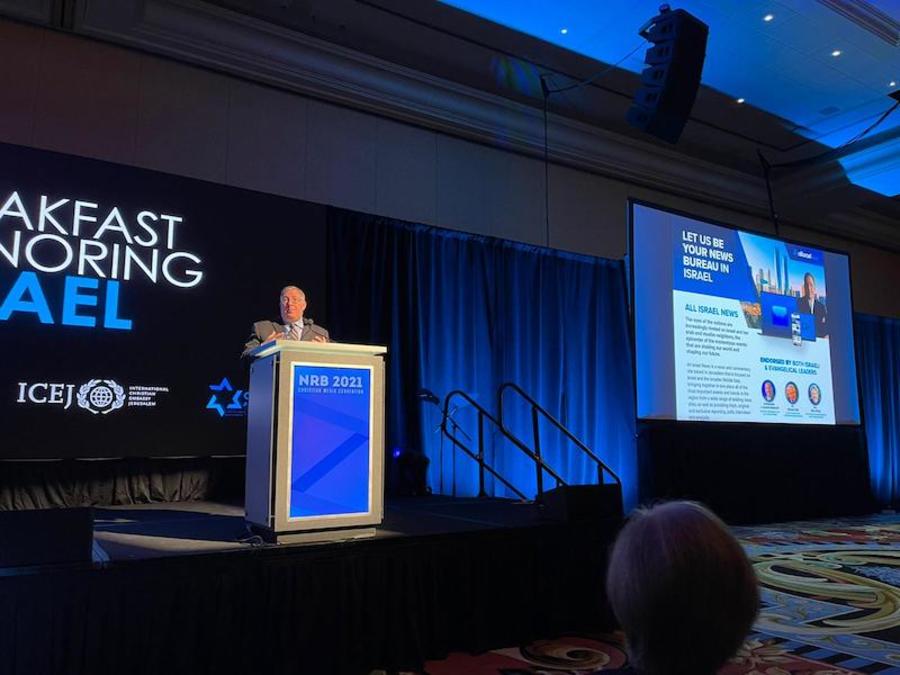 Joel C. Rosenberg speaks at the Honoring Israel Breakfast, during the National Religious Broadcasters convention in Texas, June 23, 2021. (Photo: courtesy)
DALLAS—No matter how much the news in our local media may occupy our attention, the Middle East always has a way of drawing us all back in.
That's what Joel C. Rosenberg, founder and editor of two new websites – ALL ISRAEL NEWS and ALL ARAB NEWS – told Christian media executives, producers, journalists and podcasters at the National Religious Broadcasters convention on Wednesday.
The changes that occur here are tectonic and have ripple effects around the world.
Consider the last few weeks alone:
Secretary of State Tony Blinken said Iran is just weeks away from obtaining a nuclear weapon.

Israel and Hamas just finished a devastating military conflict, but not before 4,300 rockets were fired at Israel and some 250 Gazans were killed.

Israel has a new prime minister – who many Westerners have never heard of – and a fragilely held together coalition with a slim one-seat majority.

And almost a year ago, the historic Abraham Accords were signed, normalizing relations between Israel and several Muslim nations including United Arab Emirates, Bahrain, Morocco and Sudan.
In an address to 250 attendees at the Honoring Israel Breakfast on Wednesday, Rosenberg said that as believers, we are called to be watchmen – but an even higher responsibility rests on those who work in communications.
"It's nice to tell people good things and bring them gifts, but sometimes we have to warn them of things nobody wants to know, nobody wants to respond to," Rosenberg said. "On a broader level, Christian media has not only the opportunity, but the responsibility, the job of seeing threats that are coming and warning people. That is certainly the way I see my life now."
"The Christian media needs to see what's happening around the world, how it affects individual lives, how it affects nations and how it affects the church. And we need to not only see threats that are coming, but warn people ahead of time and explain to them what's happening and why it matters and how to pray."
Rosenberg said this is the reason he launched his new websites – ALL ISRAEL NEWS and ALL ARAB NEWS – and is offering a news wire service.
"I want it to be a resource for you, because for me – even though a book comes out once a year … Israel and the Middle East is a fast-moving story and it is changing every moment, every day," Rosenberg noted.
"Major media are turning to us for analysis of what's happening in the region. And we're encouraged by this. We're being quoted and cited by other major media, we're on Fox, we're on Newsmax and others, there's been a bit of a brouhaha in Israel and this change of government," Rosenberg said.
The two sites are providing fair, accurate and exclusive coverage of issues related to Israel and the Middle East, Rosenberg said.
"I'm encouraged by the newsmakers, the major newsmakers in Israel, the Arab world, the United States that are speaking to us."
ALL ISRAEL NEWS was the first to report about one Evangelical leader "who declared war on Naftali Bennett and the new government and he said that Evangelicals were going to 100% abandon Israel because of their turning against (former Prime Minister Benjamin) Netanyahu."
"We broke the story and we have continued to cover it. And we're trying to do it fairly, cover it from every angle. It's been a political earthquake and I think the tremors are still being felt and understood. But we're going to continue to work our way through."
"I don't believe that our support and love for Israel is based on one person, though I have tremendous respect for Netanyahu," Rosenberg said, also noting that now Bennett has his work cut out for him leading a fragile coalition with a one-seat majority.
"These are big issues. But I don't believe that Christian support for Israel is political – I believe it's theological. And I believe that we will support any government now. We will not support any policy, but we will unconditionally love and support Israel, its government, its people and the Jewish people because of God's love for them, not because of who's in power."
Click below to listen to the full speech.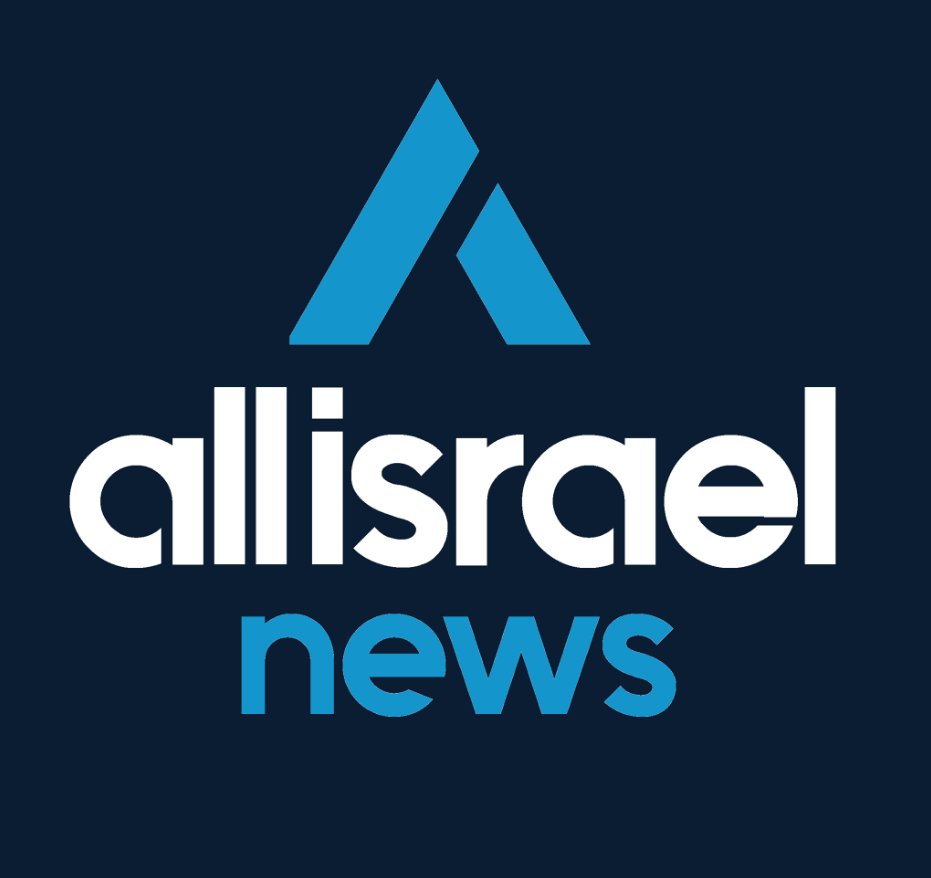 The All Israel News Staff is a team of journalists in Israel.
A message from All Israel News
Help us educate Christians on a daily basis about what is happening in Israel & the Middle East and why it matters.
For as little as $5, you can support ALL ISRAEL NEWS, a non-profit media organization that is supported by readers like you.
Donate to ALL ISRAEL NEWS
Current Top Stories
Comments