Tech giants scale back in Israel as the global economy slows
A view of the Herzliya business district in central Israel, containing major global high-tech company offices. (Photo: Shutterstock)
Only a year ago, many global tech powerhouses operating in Israel announced plans for expansion. It included, among other things, expanding by building new campuses, renting larger spaces, and hiring new employees. However, as the previous year's economic crisis worsened, the same companies were forced to reconsider their original plans and begin scaling back instead.
Such a rapid shift in the outlook demonstrates the severity of the economic downturn, which even senior executives at leading technology companies did not see coming. Everyone seems to have believed that the high-tech boom of 2021 would continue indefinitely.
Suffice it to say that the tech giants had big plans for their Israeli operations. It was announced less than a year ago, in April 2022, that Facebook's parent company Meta would rent 20 floors at the Tel Aviv Sarona Landmark project. As a result of this expansion, Meta's operations in Israel have embarked on a significant hiring spree. However, as the global economy has deteriorated, the company's focus has changed. The firm nearly halted its hiring process, and in November, approximately 100 employees out of 1,000 in Israel were laid off as part of a wave of redundancies as the company announced an 11,000-person reduction in its global workforce.
In October 2021, Microsoft announced a significant expansion in Israel, with plans to nearly double its current workforce of 3,000 employees. However, the outcome was not what was anticipated. The leading American software developer has only hired 700 new employees as of this moment. In fact, due to the worsening global economic outlook over the past year, Microsoft was forced to announce last week that it would lay off 10,000 employees (5% of its workforce).
In a regulatory filing, the company stated that the layoffs were a result of "macroeconomic conditions and changing customer priorities." The same percentage is expected to be applied to Microsoft's workforce in Israel.
Only two months ago, Google's parent company Alphabet planned to rent 20 floors in Tel Aviv's ToHa2 tower, but economic changes forced the company to act in line with its peers. It revealed last week that it would reduce its global workforce by 12,000 people, or about 6% of its staff. The company's CEO, Sundar Pichai, said in an email to employees, "Over the past two years, we've seen periods of dramatic growth. To match and fuel that growth, we hired for a different economic reality than the one we face today".
Apple is the only company that has not followed the recent pattern of layoffs and has not announced any changes to its workforce. It appears that its agreement with real estate developer Gav Yam to build a 30-story office building in Herzliya will be carried out as planned.
So far, job cuts have been less severe than anticipated, and the economic impact has been minimal. However, if the fears of a US recession come true, Israel's technology sector will face new challenges that could easily spill over into the rest of the Israeli economy.
This article originally appeared here and is reposted with permission.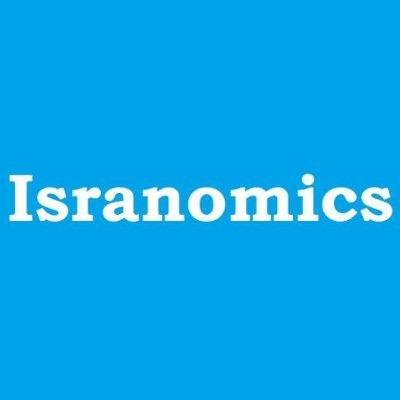 Isranomics.com is a website that takes a unique look at Israel's economy, business, and innovations. It gives an overview of what's going on in the country's financial markets and provides its readers with useful information about Israeli companies that work in Israel and around the world. It is a good source of information for anyone who wants to get to know Israel from a non-political point of view.
Popular Articles
A message from All Israel News
Help us educate Christians on a daily basis about what is happening in Israel & the Middle East and why it matters.
For as little as $5, you can support ALL ISRAEL NEWS, a non-profit media organization that is supported by readers like you.
Donate to ALL ISRAEL NEWS
Latest Stories
Comments