Six days out from election, most of Israel's COVID restrictions miraculously disappear
PM Netanyahu promises no restrictions for Passover, no more lockdowns and - of course - more vaccines, in TV interview this morning
PM Netanyahu speaking on the phone (Israel Government Press Office)
JERUSALEM — It's beginning to feel a lot like COVID-19 is over.
And perhaps that is no coincidence as we are days away from a national election.
There is a prevailing sense in Israel that life truly has returned to normal. Schools are open. Restaurants are buzzing. The roadways once again are flooded with traffic as people return to work. Even Ben-Gurion Airport is beginning to shake off many restrictions.
Hospitalization is at its lowest level in COVID wards and perhaps one of the most major relaxations of year-long restrictions is that loved ones may visit family members hospitalized with coronavirus.
Except for mask mandates, you would think the coronavirus was a thing of the past.
And the one with the biggest smile on his face is Prime Minister Benjamin Netanyahu. He has promised there will be no restrictions for the upcoming Passover holiday and said there will not be another national lockdown.
Of course, Netanyahu credits his warp-speed vaccination campaign with the dramatic turnaround in the situation. More than 4 million Israelis are eligible for their green passports – a digital application that only allows entry to people who have been vaccinated against COVID-19 – and a full 90% of Israelis have immunity either from the injection or because they recovered from the virus. The rate of infection and serious hospitalized COVID cases have dropped drastically since January, which was the worst month Israel endured during the year-long pandemic.
And this could not come at a better time, six days away from the election.
In an interview in Hebrew with Channel 12 this morning, Netanyahu brushed off the Central Elections Committee decision that banned him from using the Health Ministry slogan "Back to Life," and said he would reinvent his own.
"I won't say that, I will say instead, 'Back to Smiling,'" he told presenter Niv Raskin.
He also made some more campaign promises: "There will be no further lockdowns because we have vaccinated 90% of those aged 50 and over."
The latest polling has Netanyahu approaching 61 seats that will allow him to form a government. His party, Likud, now has 30 seats in the latest poll and his bloc of parties that are likely to join a Likud-led government is inching ever closer to reality.
"We are in the fourth election because the citizens of Israel have not decided what they are going to decide now - that a broad and stable right-wing government should be formed under my leadership," Netanyahu said in the interview this morning.
He also said he will not rotate the prime minister position with Gideon Sa'ar and Naftali Bennett – emerging as two of his biggest rivals – as he had promised to do with Defense Minister Benny Gantz. That never transpired and instead the government collapsed in December sending Israel to its fourth election in two years.
However, he extended an olive branch to Bennett saying he could see him "in a respectable place, definitely," in his government.
Netanyahu promised also to reduce taxes, distribute grants to businesses and bring in "billions in investments here."
"Just as I am obsessed with vaccines, I am obsessed with making Israel's economy the most successful in the world after the corona," he said in reference to the Pfizer CEO Albert Bourla calling Netanyahu "obsessed" with being the country to test market the vaccine.
In an interview in English for the benefit of Israeli Anglos, Netanyahu said his next government would be dependent on a financial boost from vaccine production in Israel.
"The economy could tank again – if we don't bring tens of millions of new vaccines, if we don't do that, then we'll go back to lockdowns and so on," he said. "I'm working right now with Pfizer and Moderna to bring tens of millions of new vaccines and I am working to create plants to produce vaccines here. Who's going to do that? Is Yair – Yair who?" He said, referring to opposition leader Yair Lapid.
"Do you know how many prime ministers and presidents call Pfizer, call Moderna? They don't take the call. They took my call, and I persuaded them that Israel will be the model of success for vaccines, and lo and behold that's happening. But who will continue to do that? Not Lapid, not Bennett, not Gideon. They just don't have it. I have it. And I will bring the economy up."
Israel's longest-serving prime minister touted his success in so far preventing Iran from obtaining nuclear weapons and for the establishment of the Abraham Accords.
"The sky is the limit," he said of peace treaties that Israel has made with four Muslim states. He said Israel would see "billions and billions of dollars from the peace treaties I brought in that no one believed I would bring in."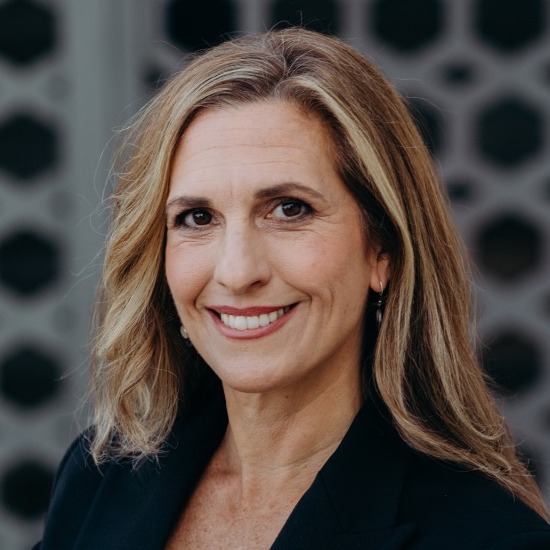 Nicole Jansezian was the news editor and senior correspondent for ALL ISRAEL NEWS.
Popular Articles
A message from All Israel News
Help us educate Christians on a daily basis about what is happening in Israel & the Middle East and why it matters.
For as little as $5, you can support ALL ISRAEL NEWS, a non-profit media organization that is supported by readers like you.
Donate to ALL ISRAEL NEWS
Latest Stories
Comments