Since Russia's invasion of Ukraine, Israel has welcomed almost the same number of Jews from both nations
Many Russians have lost their economic livelihoods as a result of international sanctions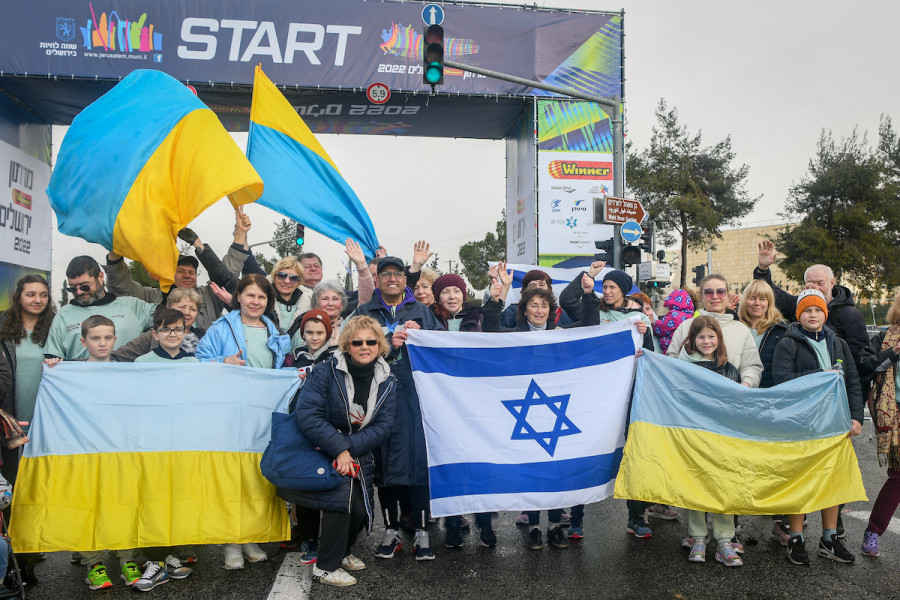 Jerusalem Mayor Moshe Leon poses for a picture with Ukrainian Jewish immigrants as thousands of runners take part in the annual marathon in Jerusalem, March 25, 2022. (Photo: Arie Leib Abrams/Flash90)
More than 21,000 immigrants worldwide have made aliyah (Jewish immigration to Israel) since the Russian invasion of Ukraine began in February. 
And while the Israeli government was prepared to receive a massive wave of refugees from war-torn Ukraine – 10,019 up until now – surprisingly almost the same number – 9,777 – immigrated from Russia.
In addition, 455 immigrants arrived from neighboring Belarus. 
While Israel is no stranger to large immigrant waves, including a large Russian-speaking wave back in the 1990s, many recent olim (Hebrew for immigrants) have already faced a variety of problems in the land, while some have already left Israel to return to Russia.
Alex, a Russian Jew who recently made aliyah from Moscow, believes that most of the immigrants who have left Israel will eventually return. 
"I don't know any recent immigrants from Russia who have returned to Russia with no future plans to come back to Israel," said Alex. "Most of the people returned to Russia for some time because the decision to come to Israel was urgent and not well-prepared."
However, Israeli authorities are concerned with the recent growing trend of individuals applying for citizenship for the sole purpose of obtaining an Israeli passport, and then leaving the country for any number of reasons. 
The Jerusalem Post reported in late April that up to one-third of the recent Russian-speaking immigrants departed Israel with an Israeli passport after only living in the country for one month. 
A senior official at the Ministry of Aliyah and Integration shared the government's concern over this growing phenomenon. 
"The information we received was that Russian Jews feel that the Iron Curtain is expected to come down again, so we decided to allow them these special benefits. But when a third of those immigrants take advantage of the kindness of the State of Israel – and then leave in order to continue living in Russia – this is a serious problem," warned the official. 
The ministry further emphasized the apparent socio-economic differences between Ukrainian and Russian immigrants. 
"It should be understood that some of the immigrants from Ukraine come only with the clothes on their backs, while the immigrants from Russia are not in the same situation. The very fact that many of them returned to Russia after arriving here illustrates how much they are not refugees at all," according to the Ministry of Aliyah and Integration. 
While most recent immigrants from Russia may not be refugees in the traditional sense, daily life in Russia has reportedly changed dramatically in the past three months since Russian President Vladimir Putin ordered the invasion of Ukraine.
Unlike millions of Ukrainians who have fled Russian missiles and tanks, many Russians feel their daily lives have been threatened by the harsh economic sanctions on their country. In addition, many Russians recently lost their economic livelihoods as a result of Western companies closing their Russian operations. 
The list of international companies that have withdrawn from the Russian market is significant and continues growing. It includes global giants such as Apple, McDonald's, IKEA, BMW, Ford, IBM, Intel and Disney. The exit of McDonald's was particularly bitter for the more Western-oriented Russians who viewed the opening of the fast-food chain in the 1990s as a symbol of hope for a better future in post-Soviet Russia. The ruble, Russia's currency, has also been significantly weakened due to Western sanctions. 
Chris Weafer, a Russia economy analyst at Macro-Advisory, spoke to The Associated Press about the deterioration of the Russian economy and its detrimental impact on unemployment. 
"We see deterioration in the economy now across a broad range of sectors. Companies are warning that they're running out of inventories of spare parts. A lot of companies put their workers on part time work, and others are warning them they have to shut down entirely. So there's a real fear that unemployment will rise during the summer months, that there will be a big drop in consumption and retail sales and investment," Weafer explained. 
At the same time, Russians who oppose the war in Ukraine are increasingly afraid to speak their minds due to a fear of punishment. The Putin regime recently passed a law that demands up to 15 years of imprisonment for individuals who spread stories that Russian authorities deem "fake news." However, critics argue that this law merely serves as a political tool to stifle political dissent. 
Regardless, there is a growing sense of isolation in Russian society. Even for those with ample economic means, it has become increasingly difficult to leave Russia, as most Western nations have banned flights to and from the country.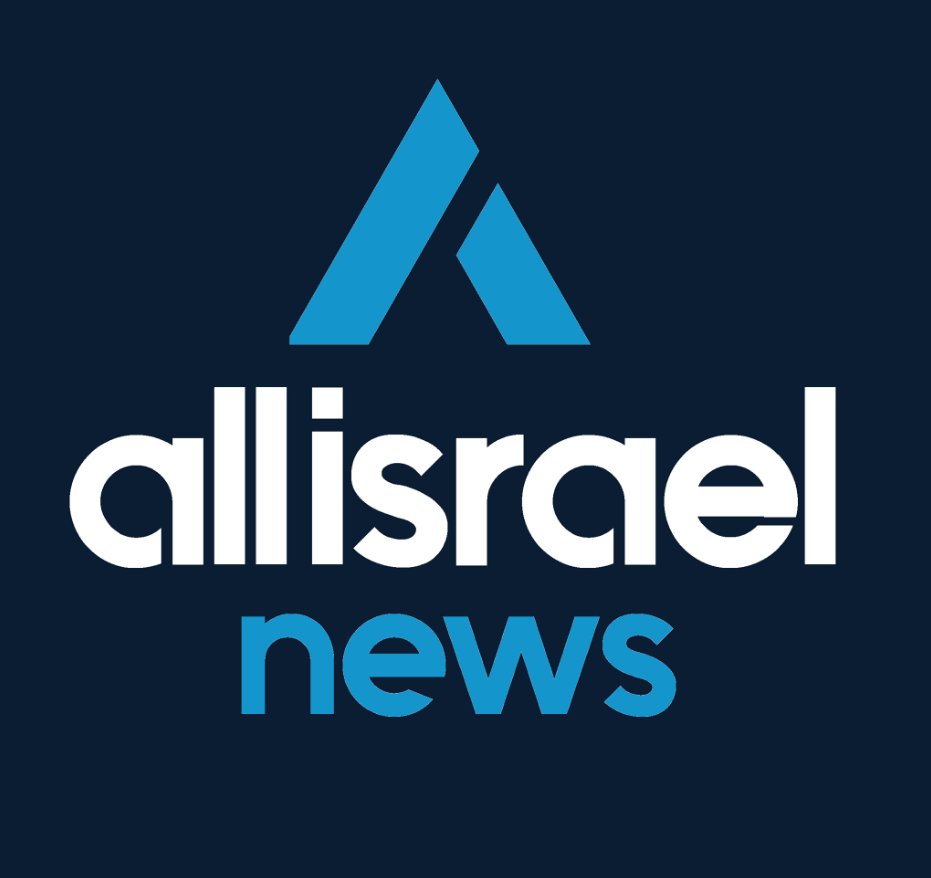 The All Israel News Staff is a team of journalists in Israel.
A message from All Israel News
Help us educate Christians on a daily basis about what is happening in Israel & the Middle East and why it matters.
For as little as $5, you can support ALL ISRAEL NEWS, a non-profit media organization that is supported by readers like you.
Donate to ALL ISRAEL NEWS
Current Top Stories
Comments