Should Israelis be concerned by sudden dismissal of Tel Aviv police chief and its wider implications?
Police Chief Amichai Eshed was fired by National Security Minister Itamar Ben Gvir after an anti-government rally blocked main Ayalon Highway.
Minister of National Security Itamar Ben Gvir seen at the entrance to the Ben Gurion International Airport near Tel Aviv, Mar. 9, 2023. (Photo: Avshalom Sassoni/Flash90)
When one person has the ability to act in whatever manner they choose, without fear of being held accountable, that is essentially the antithesis of democracy. 
Some might interpret the sudden dismissal on Thursday of Tel Aviv Police Chief Amichai Eshed by National Security Minister Itamar Ben Gvir as such a move. This came on the heels of Ben Gvir's heavy-handed warning to the police chief to forbid protesters to block the main thoroughfare – the Ayalon Highway, as another massive anti-government rally was planned for Thursday. Nonetheless, the highway had been effectively blocked for an hour and a half, causing the furor of the national security minister.
But it wasn't only Ben Gvir who was outraged by what took place. The prime minister's son, Yair Netanyahu, also blamed the police for facilitating the highway blockage when he stated: "A few thousand anarchists couldn't manage blocking a highway on their own. Those who are effectively blocking the roads are the policy higher command and the state prosecution. They are the ones who are really responsible for what is happening here…they are fully cooperating with the anarchists, at the expense of the people of Israel."
But Ben Gvir knew exactly how to achieve his goal. Just a week ago, he sent a glowing letter to the police chief's boss, Commissioner Kobi Shabtai, extolling the way he personally handled protesters, which Ben Gvir referred to as "anarchists." So when Eshed failed to control the protesters from blocking traffic lanes, Ben Gvir wasted no time in getting the commissioner to sign off an agreement to dismiss Eshed from his esteemed position, which he has held since July 2018.  
The immediate response by former Israeli police chiefs to Shabtai was that he should be ashamed of himself. 
One local news commentator argued that, while it may appear to have been a simple command given to the police chief not to allow traffic disruptions, it also must be recognized that those who have been given the authority to control the public's actions must not disregard the actual conditions on the ground. Nonetheless, Ben Gvir, furious that his instructions had gone unheeded, chose to remove Eshed from his position.
Perhaps sensing that such a move might be seen as too controversial, Ben Gvir's office put another face on the dismissal, calling the new appointment of chief of police as "routine" and not a "targeted" promotion. 
In a joint statement from Israel's National Security and the police, it was announced that Eshed was going to now be the head of the Israel Police training division. After all, who could possibly believe that Eshed was axed for not obeying Ben Gvir? People will think this is just one of several new appointments in the new government which has no significant meaning, other than shifting people around.
Yet, Ben Gvir had also been heard expressing his dismay over how the protests were handled, stating that "he intended to do something about it."
Harsh reactions to the move were not slow in coming. "There has not been such a disgrace in the history of the country. The TikTok clown [Ben Gvir] fires an outstanding police officer because there is not enough blood and violence on the streets," said former Prime Minister Yair Lapid, now head of the opposition.
Likewise, National Unity party leader Benny Gantz commented by stating, "While thousands of police officers are in the field, Minister Ben Gvir is carrying out a political purge of their commander. The police officers led by the [police] commissioner are doing exactly what they are obligated to do – to act independently and not accept political instructions in the face of a political protest." Gantz then called on the prime minister to immediately fire Ben Gvir. 
Knesset Member Merav Michaeli, leader of the Labor party, called the move, "utter insanity." 
"The Tel Aviv police commander did everything to maintain public security while allowing the most important protest in Israel's history while Ben Gvir told the media he is 'disappointed in the police' and pushes the commissioner to sack him," Michaeli said.
The outrage of other politicians, parties and individuals continues to pour in regarding what they claim is an unjustified overreach of power by a newly-incoming minister, who many viewed and still view as an extremist.
Therefore, one has to ask the question, "Are the police still able to exercise their independent judgment regarding the management of the public's right to protest?
The dismissal of a revered police chief who had the backing of most everyone, with the exception of the commissioner who answers to the national security head, is an act which could easily be interpreted as a heavy-handed power play. It is meant to send a clear message: If orders are not obeyed, there are swift consequences.
Up until now, politicians have not been keen to inject themselves in the daily management of police affairs, as each has given the other their due and agreed to stay out of each other's lane.
But if this type of operation is going to be the new norm in Israel – politicians barking out a command to other sectors of Israel authorities and then firing them when they are unable to do as ordered – then we may be witnessing the end of independent and autonomous divisions of power and authority, in deference to one main central control. That is, in my opinion, the end of democracy. 
This very type of action is what frightens Israeli citizens, who have taken to the streets for months to warn everyone what is happening to the only democracy in the Middle East ever. And because seemingly, a one-voice government has forgotten the plurality and diverse population which makes up the 9.5 million residents of Israel. Those individuals don't want to be forced to live their lives against their own consciences and valued freedoms.
The people of Israel are speaking up loudly, along with many sectors, which include the enlisted, the volunteers in the military, the police, the judges, the brave politicians and even those who live abroad and see that these changes are hurting both the Israeli economy and the country's renowned brand of tolerance and acceptance.
Israel must remain a vibrant democracy which allows for varied expression and freedom, not one which seeks to drag its people into a forced black hole of compliance against their will. 
ALL ISRAEL NEWS is committed to fair and balanced coverage and analysis, and honored to publish a wide-range of opinions. That said, views expressed by guest columnists do not necessarily reflect the views of our management or staff.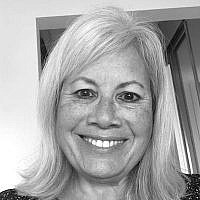 A former Jerusalem elementary and middle-school principal and the granddaughter of European Jews who arrived in the US before the Holocaust. Making Aliyah in 1993, she is retired and now lives in the center of the country with her husband.
A message from All Israel News
Help us educate Christians on a daily basis about what is happening in Israel & the Middle East and why it matters.
For as little as $5, you can support ALL ISRAEL NEWS, a non-profit media organization that is supported by readers like you.
Donate to ALL ISRAEL NEWS
Current Top Stories
Comments