Second US Republican debate in the books – ALL ISRAEL NEWS has the highlights
Trump dominates debate stage despite his absence by being mocked as 'Donald Duck' and 'missing in action'
Republican presidential candidates during the second Republican debate of the 2024 U.S. presidential campaign at the Ronald Reagan Presidential Library in Simi Valley, California. Sept. 27, 2023. (Photo: REUTERS/Mike Blake)
Seven United States Republican presidential candidates squared off in the second primary debate at the Ronald Reagan Presidential Library in Simi Valley, California on Wednesday night.
Former U.S. President Donald Trump, who maintains a solid lead among GOP voters, decided once again to skip the event. Instead, Trump held a rally in Detroit, where auto workers are currently on strike.
Whereas in the first debate, Republican contenders mainly ignored the "elephant not in the room," this time Florida Governor Ron DeSantis didn't hesitate to attack Trump for not showing up.
"Donald Trump is missing in action. He should be on this stage tonight. He owes it to you to defend his record where they added $7.8 trillion to the debt that set the stage for the inflation that we have," DeSantis said during the first minutes of the showdown.
Chris Christie joined the bandwagon and called out Trump, as he looked straight at the camera.
"Donald, I know you're watching. You can't help yourself," Christie said. "You're not here tonight because you are afraid of being on this stage and defending your record. You're ducking these things… You keep doing these things, no one up here is going to call you Donald Trump anymore. We're going to call you 'Donald Duck.'"
Christie took another jab at the former president on his immigration policy, saying: "[Trump] built 52 miles of wall and said Mexico would pay for it... I think if Mexico knew he was going to only build 52 miles, they might have paid for the 52 miles."
Nevertheless, during the debate, the seven GOP contenders also took the opportunity to slam the current American president even more than the former one. U.S. President Joe Biden was especially condemned for the current border crisis, the state of the economy and the uptick in crime in big cities across America.
"Bidenomics has failed," stated former Vice President Mike Pence. "Wages are not keeping up with inflation. Auto workers and all-American workers are feeling it. Families are struggling in this economy."
Entrepreneur Vivek Ramaswamy said Biden was leading "disastrous economic policies."
"We need to deliver economic growth in this country," Ramaswamy added. "Unlock American energy. Drill, frack, burn coal and embrace nuclear energy. Put people back to work. By no longer paying them more money to stay at home."
"What happens when Joe Biden waved the green flag it told everybody to come," said former U.S. ambassador to the United Nations, Nikki Haley.
"Now we've seen 6 million people cross the border. We've had more fentanyl that have killed Americans in the Iraq, Vietnam or Afghanistan wars combined. We need to make sure that we are a country of laws."
As in the previous debate, Haley traded barbs with Ramaswamy on foreign policy issues. She said she feels "a little bit dumber" after hearing him explain why he made an appearance on the Chinese-owned app TikTok to boost his campaign to young audiences.
"We can't trust you," Haley added.  
The war in Ukraine provided another standoff between the candidates, even though earlier in the day, most House Republicans voted to uphold assistance to the war-torn country.
Ramaswamy stressed that "just because [Russian President Vladimir] Putin is … an evil dictator does not mean that Ukraine is good."
Haley immediately cut him off, saying: "A win for Russia is a win for China. A win for Russia is a win for China."
Ramaswamy previously suggested that Ukraine should not receive additional aid from the United States. He also advocates for a negotiated solution to the war, in which Ukraine will have to give up some territories.
Pence also intervened against the youngest Republican candidate ever, saying, "Vivek, if you let Putin have Ukraine, that's a green light to China [to] take Taiwan! Peace comes through strength!" 
"It's in our interest to end this war, and that's what I will do as president," said DeSantis. "We will not have a blank check, we will not have U.S. troops, and we're going to make the Europeans do what they need to do."
DeSantis then proceeded to Washington D.C. "elites" for sending money to Ukraine to "pay bureaucrats' pensions and salaries and funding small businesses halfway around the world. Meanwhile, our own country is being invaded."
DC politicians have sent money to pay bureaucrats' pensions and salaries in Ukraine. It's in our interest to end this war, and that's what I will do as president.

Meanwhile, our own country is being invaded. DC elites don't care.

We have got to defend the American people. pic.twitter.com/HK0t97N19m

— Ron DeSantis (@RonDeSantis) September 28, 2023
DeSantis, Ramaswamy and Sen. Tim Scott of (R-SC) were given the most amount of minutes to speak during Wednesday's debate.
Scott's remarkable moment came when the candidates were asked about CRT (Critical Race Theory) and DEI (Diversity, Equity and Inclusion) in education. He declared that "America is not a racist country" and continued to bash the Great Society programs of President Lyndon B. Johnson as ones that have pushed black communities behind.
"They decided to put money where they decided to take the Black father out of the household to get a check in the mail," Scott elaborated. "And you can now measure that and unemployment and crime and devastation. If you want to restore hope, you've got to restore the family, restore capitalism and put Americans back at work."
"America has suffered because of slavery, but we've overcome that," Scott continued. "We are the greatest nation on earth because we've faced our demons in the mirror and made a decision," he stated, as the only black candidate on the stage.  
Meanwhile, in Detroit, former President Trump did not give as much attention to his fellow hopefuls in the race during his speech. He mainly targeted Biden, who he already considers to be his main rival.
Trump mocked Biden for joining the auto workers picket lines on Tuesday, saying: "He only came after I announced that I would be here."
He told the blue-collar worker protesters that Biden's push for electric vehicle production with government incentives would soon leave them out of their jobs.
"It doesn't make a damn bit of difference what you get because in two years you're all going to be out of business," Trump said.
"Do me a favor, just get your union guys, your union leaders to endorse me," he later asked the crowd.
An ABC News/Washington Post poll released on Sunday showed Trump leading over Biden by 10 percentage points. Yet, other polls have reflected a much tighter race between the two frontrunners. 
Within the Republican party, Trump is 43 points above DeSantis, according to the latest NBC News poll with 59 percentage points. DeSantis is trailing in second place with 16, and Haley is in third place with 7. Pence and Christie both have 4.
Here is the full list of candidates who participated in the second debate: North Dakota Gov. Doug Burgum; former New Jersey Gov. Chris Christie; Florida Gov. Ron DeSantis; former South Carolina Gov. Nikki Haley; former Vice President Mike Pence; biotech entrepreneur and political commentator Vivek Ramaswamy; and Sen. Tim Scott of South Carolina.
The second debate was hosted by Stuart Varney of Fox Business, Dana Perino of Fox News and Univision's Ilia Calderón.
The third Republican presidential debate will be held in Miami, Florida on Nov. 8, with a home-court advantage for Governor DeSantis.
In order to participate in the debate, candidates will need to meet the strictest requirements so far in the race. They must gain 4% of the vote in multiple polls, as well as 70,000 unique donors.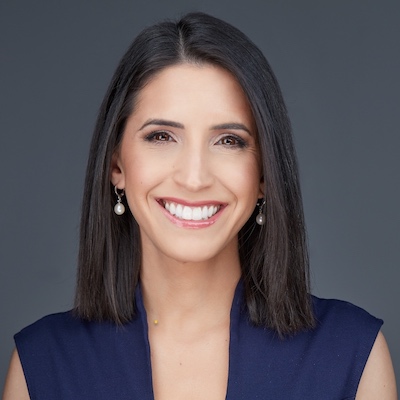 Tal Heinrich is a senior correspondent for both ALL ISRAEL NEWS and ALL ARAB NEWS. She is currently based in New York City. Tal also provides reports and analysis for Israeli Hebrew media Channel 14 News.
Popular Articles
A message from All Israel News
Help us educate Christians on a daily basis about what is happening in Israel & the Middle East and why it matters.
For as little as $5, you can support ALL ISRAEL NEWS, a non-profit media organization that is supported by readers like you.
Donate to ALL ISRAEL NEWS
Latest Stories
Comments