Saved in Iran, a harrowing escape to Turkey and an unlikely visit to Israel
Tehran-born Peyman Mojtahedi led worship at the ICEJ Feast of Tabernacles this month
Peyman Mojtahedi leading worship at the ICEJ Feast of Tabernacles in Jerusalem (Ohoto courtesy ICEJ)
The International Christian Embassy Jerusalem hosted participants from more than 70 nations at its celebration of the Feast of Tabernacles. But perhaps most surprising were the two worship leaders from Iran – a country whose leaders have vowed to wipe the "Little Satan" – Israel – off the map.
For Peyman Mojtahedi, who has been living outside of Iran for over 15 years now, visiting Israel was far from a tense trip to an enemy state. Instead, it felt like coming home to similar customs, food and weather, he said.
"I always remember from my childhood, I didn't have any hate for Israel," Mojtahedi told ALL ISRAEL NEWS. "They (the regime) are pushing people to just proclaiming curses to Israel, to the United States and sometimes England."
At the Feast of Tabernacles, he and Saeid Miryaghoobi – a fellow expat convert – led worship in Farsi – a first for the ICEJ event – in Jerusalem.
IN IRAN, PERSECUTION COMES IN MANY FORMS
In an interview with ALL ISRAEL NEWS last week on the sidelines of the Feast, Mojtahedi, 35, talked about the current uprising in Iran – women-led protests which began in response to the death of a 22-year-old woman while in custody of the so-called Morality Police for improperly wearing her hijab.
Since then, protests against the repressive government have swept through the country and are entering their fifth week now. More than 200 people have been killed – including 23 children – and many more arrested in a violent crackdown as police try to quash the demonstrations.
Mojtahedi is watching from afar with a pained heart as he sees students and others demonstrating with neither a leader nor a foreign nation advocating for them.
"My people don't have anything to fight with. They have just their voices and no weapons. Even the internet has been cut off," he said. "As an Iranian, I'm praying for miracles."
He applauded the women leading the charge this time, calling them "brave" and "crushed, because they don't have any rights."
But persecution, Mojtahedi noted, takes many forms in Iran.
"For some it is the hijab. For another, they can't sing rap music. Another is, she or he can't dance – they will put you in prison. They can't play music in the street," he said listing what are considered crimes in Iran.
"For someone like me, religion is a persecution. We have so many persecuted people."
MEETING JESUS IN IRAN
Mojtahedi knows this firsthand. He had a tough childhood and a broken relationship with his father who had a gambling problem and was violent with Mojtahedi and his mother. After his parents divorced when he was 16, Mojtahedi took to partying and gambling to fill the gap in his heart.
"I remember from childhood I was always looking for love from my father, but I couldn't find it," he said.
One night, while watching an NBA game on TV, Mojtahedi paused while flipping through the channels at halftime – riveted by a movie of a man who stayed silent while men were beating him.
"He was bleeding. I watched it till the end and I started to cry," Mojtahedi said. Because the movie was in Russian, he didn't understand it but later learned he had been watching "The Passion of the Christ."
It was his mother who calmly explained to him what he saw.
"'It was Jesus. You watched a Jesus movie,'" she told him.
It turned out that his mother had been watching Christian programming on satellite television for some time and had been learning about Jesus and experiencing His peace and healing. In fact, when the satellite dish broke, she asked the repairman to make sure she had the Christian channels.
It turned out the technician was an evangelist.
He returned to speak with the whole family. Mojtahedi recalled that he, along with his mother, stepfather and two sisters, hung on every word. At first, his stepfather was incredulous.
"My stepfather said, 'I can't believe Jesus is Lord, because of Islam. Jesus is a prophet.'"
But he kept asking questions and then something shifted – he stood up and, as head of the family, decided: "We want to give our lives to Jesus."
The technician prayed with them and gave them a New Testament.
GOING UNDERGROUND
The family eagerly pressed into their newfound faith. For Mojtahedi, two particular scriptures were life-changing. First, he noted that in John 14:6, God was called "Father." And from John 1:2, Mojtahedi realized that God called him son.
"I realized that Jesus gave us the right to call His father my father. It changed my life when I realized I had a father," he said. "Suddenly I had a loving father. And I became in love with this father."
Over the next several months, the family was introduced to other secret believers and attended different home groups. Mojtahedi explained how they had to sing quietly so as not to attract attention from the neighbors.
"When you convert, you are always in fear someone is watching you, hearing you speak even in the house. You worship like this – low," he whispered.
In each house group, "there are not more than eight people, sometimes not more than five people. Believers in Iran and living their lives every day like this."
That's because converting from Islam to Christianity can be punishable by death.
"As a Christian walking in Iran and living the faith, it is so hard because you don't know when and how they are going to arrest you," Mojtahedi said. "In 2010 they arrested so many of my people and one of them was a friend who spent five years in prison."
It wasn't long before the family's neighbors started questioning Mojtahedi's stepfather about the family's frequent visits to other people's homes. After just seven months as new believers, his stepfather sensed they had to leave Iran – fast. The family sold everything they owned and in just 10 days left for Turkey.
Mojtahedi found work after a couple of months with a Turkish Christian radio station. He produced programs in Farsi and started translating messages by Charles Stanley and Michael Youssef so that they could be broadcast into Iran.
"That was a blessing, those years in Turkey," being saturated in the Word of God and biblical teachings, Mojtahedi said. The family attended an Iranian church and Mojtahedi started leading worship and ministering to the youth.
Turkey is also a popular vacation spot for Iranians because of its proximity and because they can live more freely.
"People, because they don't have freedom, just for holiday they come to Turkey just to be free just to take off the hijab, just to come to the church," Mojtahedi said.
But life there wasn't very easy. The family had to leave every three months to renew their visas. However, Turkey changed their rules requiring a three-month stay outside the country in order to renew the three-month visa to return. That made life there unsustainable and the family moved to the United States.
I LOVE ISRAEL AND THE JEWISH PEOPLE
Both Mojtahedi, who now lives in Dallas, and Miryaghoobi, who lives in Canada, made their first trips to Israel this month.
Not surprisingly, their presence raised flags with airport security when they arrived at Ben-Gurion International Airport in Tel Aviv. Mojtahedi was detained for two hours while Miryaghoobi was held for 12 hours until he was cleared.
Unflustered, Mojtahedi turned that into a positive experience.
"I showed (the security officers) videos of us leading worship," Mojtahedi said.
And then he told the officer something Israelis don't get to hear often – or at all – from Iranians or their leaders.
"I just want you to know I love Israel and the Jewish people," he told Israeli security. "As Iranians, this is our heart."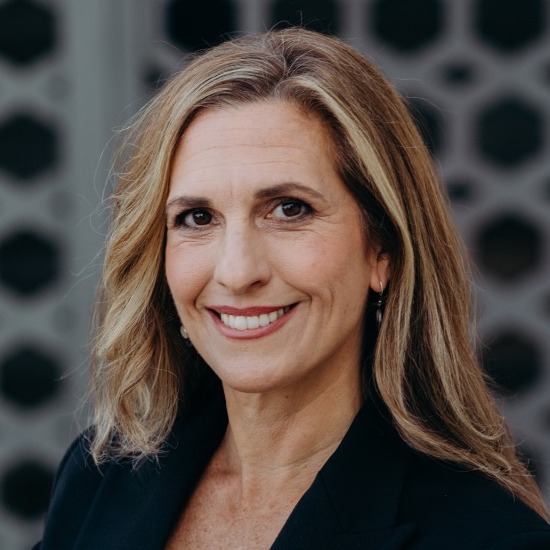 Nicole Jansezian was the news editor and senior correspondent for ALL ISRAEL NEWS.
Popular Articles
A message from All Israel News
Help us educate Christians on a daily basis about what is happening in Israel & the Middle East and why it matters.
For as little as $5, you can support ALL ISRAEL NEWS, a non-profit media organization that is supported by readers like you.
Donate to ALL ISRAEL NEWS
Latest Stories
Comments