As Bennett arrives in Washington, Rosenberg says new Israeli government must learn to navigate vital alliance as Biden retreats from Middle East
In wide-ranging interview with Mike Huckabee, Rosenberg says Israelis are 'rattled' by its ally's chaotic withdrawal from Afghanistan
Joel C. Rosenberg and Mike Huckabee (Photo courtesy)
The world is watching as the Taliban systematically marches through Afghanistan while America leaves the country in what has been described as a disastrous and botched withdrawal.
But what about Israel?
Leaders have made no official comment, but according to ALL ISRAEL NEWS Editor-in-Chief Joel Rosenberg, Israelis are terrified.
"They are watching a surrender of an ally – the world's leading superpower. And as we (Israelis) face our main enemies, which is not Afghanistan, but is the realm of radical Islamism – and particularly the Iranian regime – we are not seeing President (Joe) Biden create confidence that he will stick with an ally. And we are being rattled by this," Rosenberg said in an interview with former Gov. Mike Huckabee on Trinity Broadcasting Network. "Israel is being rattled."
But this is where the Abraham Accords plays a prescient and strategic role for the Jewish state. Brokered by former President Donald Trump, the historic peace treaty that normalized relations between Israel and several Muslim nations has become crucial to both Israel and the Sunni Muslim nations in the region.
In his upcoming book, "Enemies And Allies: An Unforgettable Journey inside the Fast-Moving & Immensely Turbulent Modern Middle East," Rosenberg describes discussing Trump's unique approach to foreign policy with the president in the Oval Office.
"I'd never been in there. I'd written a lot of scenes in my thrillers about it. But Vice President Mike Pence has been a dear friend for many years. We had lunch at the White House (and spoke) about my meetings with all the Middle East leaders. They were finishing up their Middle East peace plan and (Pence) said, 'Have you ever met the president?'" Rosenberg recounted. "I had been a 'Never-Trumper' until three days before the election."
They spoke about how to achieve peace in the Middle East and deal with Iran, and during the course of the meeting, Rosenberg had a chance to tell Trump, "You are making game-changing policies and everybody thought you would fail."
To the backdrop of these current events, the new prime minister of Israel, Naftali Bennett, is meeting with Biden in D.C. on Thursday. Huckabee pressed Rosenberg for insight into Bennett and his coalition, comprised of eight ideologically disparate parties.
"It is working so far," Rosenberg said, but added, "I'd be the last person to predict Israeli politics. I've only lived there seven years and we've had five elections."
However, in "Enemies and Allies" – written before the latest Israeli election – Rosenberg said the region must be prepared to deal with the post-Netanyahu era.
"How does any Israeli set of leaders navigate between a relationship with the United States, which you absolutely want and need, but in this case, President Biden going the absolute wrong direction," Rosenberg said. "I think he loves Israel. But I think he doesn't get the Iranian regime. He doesn't get radical Islam. He clearly doesn't get Afghanistan and the Taliban."
"But we've got these new opportunities. And I sat down five times with King Abdullah of Jordan, five times with President (Abdel Fattah) al-Sisi in Egypt, twice for two hours each, with the crown prince of Saudi Arabia, MBS (Mohammed bin Salman), as well as others."
"What's interesting, and as I describe in the book … they invited me in as an Evangelical Israeli," Rosenberg noted. "Imagine the crown prince of Saudi Arabia sitting down with a Jewish-Israeli American with two kids who served in the Israeli army. Why? And then he let us ask every single question."
"So the current new Israeli leadership has to figure out, how do they navigate if America is retreating and that they can't possibly trust the leaders in Washington?" Rosenberg concluded. "That's a scary environment for Israel."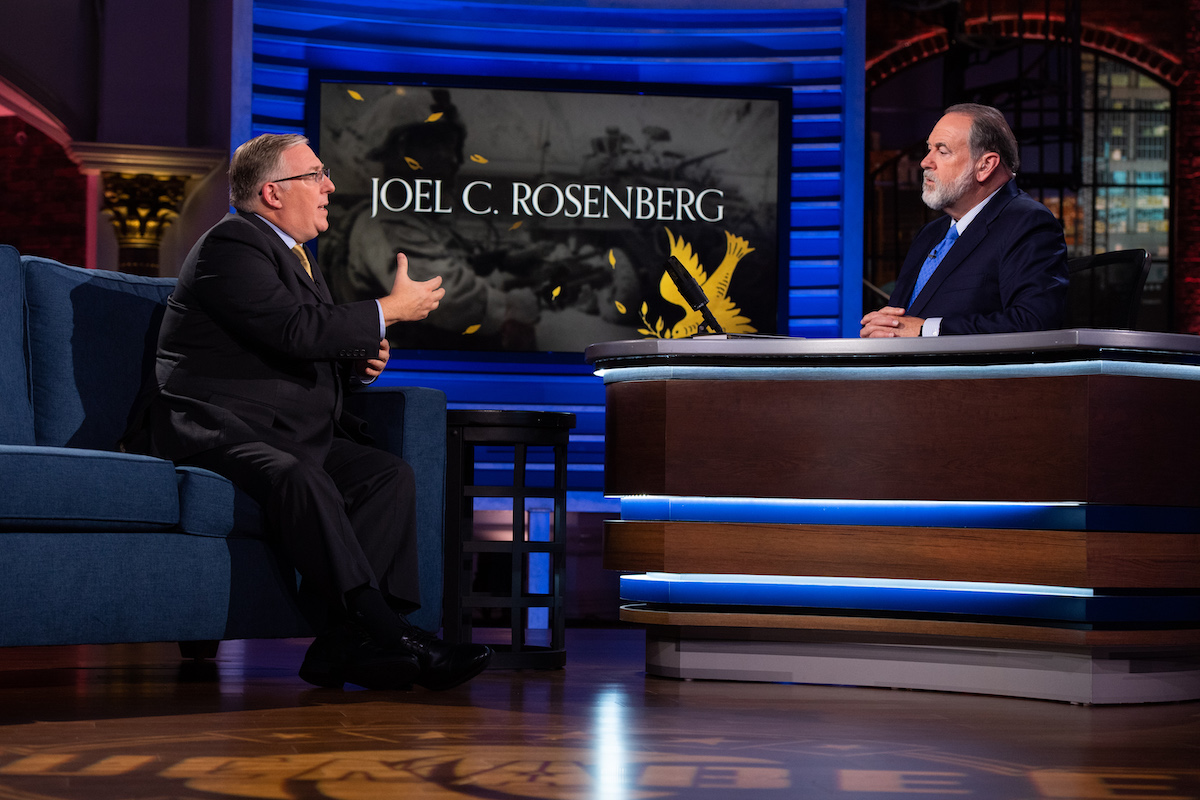 Joel C. Rosenberg in the interview with Mike Huckabee (Photo courtesy)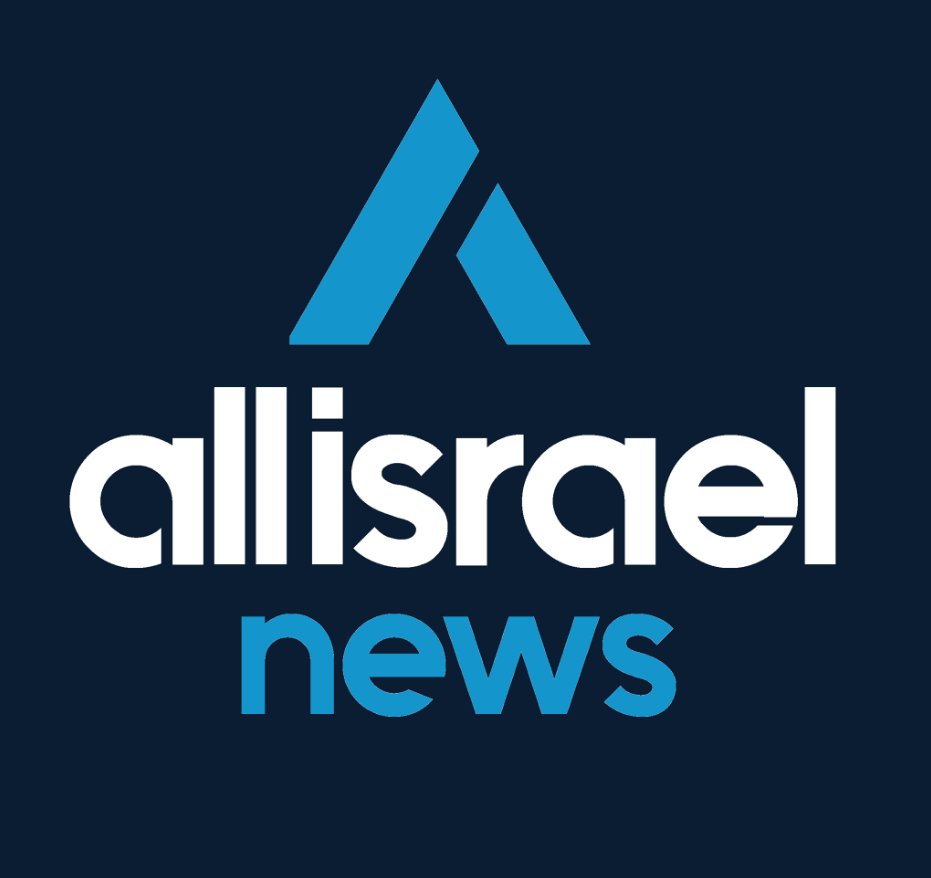 The All Israel News Staff is a team of journalists in Israel.
Popular Articles
A message from All Israel News
Help us educate Christians on a daily basis about what is happening in Israel & the Middle East and why it matters.
For as little as $5, you can support ALL ISRAEL NEWS, a non-profit media organization that is supported by readers like you.
Donate to ALL ISRAEL NEWS
Latest Stories
Comments