Rosenberg tells Jerusalem Post: Biden 'weakness' towards Tehran could trigger Israeli airstrikes on Iranian nuclear sites - and Third Lebanon War
ALL ISRAEL NEWS editor-in-chief also predicts Israel-Saudi peace treaty is coming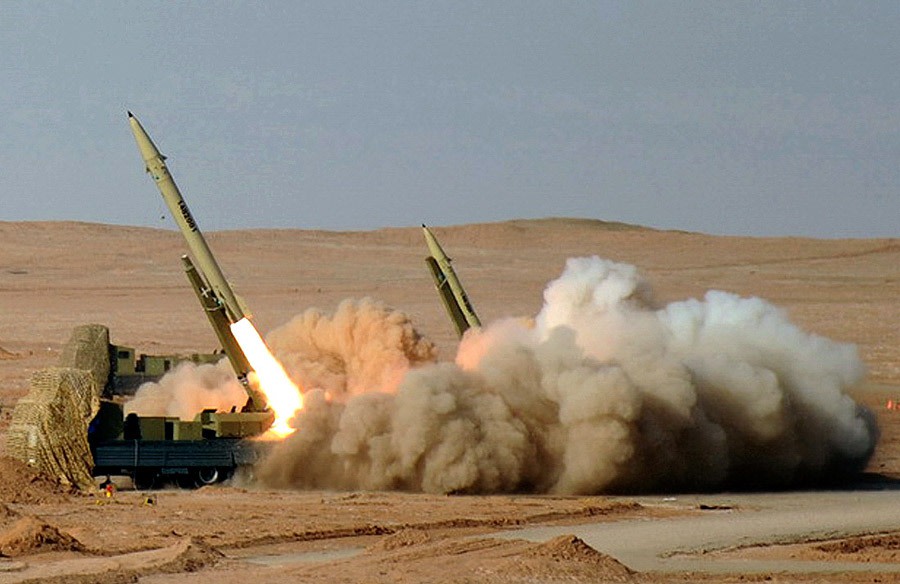 Illustrative - Fateh-110, Iranian ballistic surface-to-surface missile (Photo: Hossein Velayati/Wikimedia Commons)
JERUSALEM — The United States has paid little attention to Lebanon in recent years. And that needs to change fast.
ALL ISRAEL NEWS Editor-in-Chief Joel Rosenberg warns that if U.S. President Joe Biden renews his country's participation in the Iranian nuclear deal, thousands of missiles could rain down on Israel from Lebanon.
"Biden strikes me as more desperate than Iran to get back into the deal. This has all the makings of emboldening the terror masters in Tehran… I think Tehran is getting ready to attack Israel."
So what does this have to do with Lebanon?
In an interview with Jerusalem Post reporter Seth Frantzman, Rosenberg explained that an Iran would use Hezbollah, the Shiite militia entrenched in southern Lebanon, against Israel in a proxy war.
"What people don't realize is that Iran's number one way of striking back at Israel is not primarily with Iranian missiles but with Iranian-built missiles – 150,000 of them – positioned in Lebanon and all aimed at us here in Israel," Rosenberg said.
"That type of scenario – with thousands of missiles raining down on Israel every day – could completely overwhelm Israeli missile defense systems. That is a terrifying prospect and not just for Israel. It could also pull the U.S. into a war inadvertently and the Biden administration must take this seriously."
Rosenberg said that while the Second Lebanon War in 2006 was horrible, he believes that Lebanon will be the site of the "next major war in the Middle East, and possibly even in 2021."
"In the 34 days of the Second Lebanon War, we saw 4,000 missiles fired by Hezbollah at Israel – but in a Third Lebanon War, we could see 4,000 missiles a day being fired at Israel. I am very concerned. This is the type of thing that could erupt at a moment's notice."
The Biden administration is "beginning to take a series of actions that look very weak toward Iran. There is a growing sense among senior Israeli officials that they may have to go back to the way they were thinking in 2012 – that if the U.S. and international community don't take decisive action either diplomatically or militarily to stop Iran from getting 'the bomb,' then the IDF may be forced to launch pre-emptive airstrikes against nuclear facilities inside Iran."
Israel, which frequently launches airstrikes against Iranian targets in the region, has issued warnings about Iranian nuclear enrichment and has expressed concern about Tehran's role in Yemen, Iraq, Syria and Lebanon.
While former President Donald Trump gave Israel the freedom to strike back, Iran now seems to be taking advantage of what it perceives as a weak American policy. Iran has attacked U.S. targets in Iraq, is hammering Saudi Arabia with missiles and drones and even attacked an Israeli-owned ship in the Gulf of Oman.
"If the White House and State Department make Israel feel vulnerable, and don't find a way to force Iran to back down on its nuclear program – if Biden cannot or will not find a way to neutralize the Iranian threat – then Israel won't sit around and do nothing," Rosenberg said. "Israeli leaders may feel they have no other choice but to strike Iran, and the implications for every country in the region – and for the U.S. – are huge."
These threats to regional stability are some of the consequences of Middle East peace.
"Making peace is the right thing to do, but never think for one moment that you're operating in a static environment," he said. "There are forces that are hell-bent on making sure that Arabs and Israelis never make lasting peace and they will do everything in their power to create war and terror to prevent peace from taking hold."
On the other hand, Iran's recent bold actions could be driving the Saudis to make a peace deal with Israel.
Rosenberg, who was hosted by Crown Prince Mohammed Bin Salman in Saudi Arabia, said he believes it may happen sooner than we think.
"But I also want to show people that such a peace treaty is going to be far more explosive and controversial to the extremists in the region, from Iran to Hamas, Hezbollah and Houthis," he said. "Why? Because the Saudis are the custodians of the Two Holy Mosques. For them to make peace with Israel could very well set off the mullahs in Tehran and all their allies. So that is something that we have to sort of understand and factor in."
The U.S. implication of Saudi Arabia in the murder of journalist Jamal Khashoggi may also force Riyadh toward a peace deal with Israel.
"Because of the Iran threat and possibility of the U.S. abandoning the Saudis, the Saudis may decide that they need a strategic alliance with Israel sooner rather than later," Rosenberg explained.
"My recommendation is if they truly believe they should make peace with Israel for their own national interests, then they should do it as soon as possible. A Saudi-Israeli peace deal will dramatically change Americans' view of Saudi Arabia for the better. It is the one move that the Saudis can make that will break through to the American people and show Americans and the world that the Saudis truly are trustworthy and long-term partners for peace."
Rosenberg said the region is changing fast.
"It used to be that if Israel got itself in a war in Lebanon or with any Arab group or state, this would drive back any Arab desire to make peace with us. But I no longer think this is the case," he concluded. "The Saudis are now experiencing what Israel has experienced for years, where Iran and its proxies fire rockets and the world hates you for defending yourself."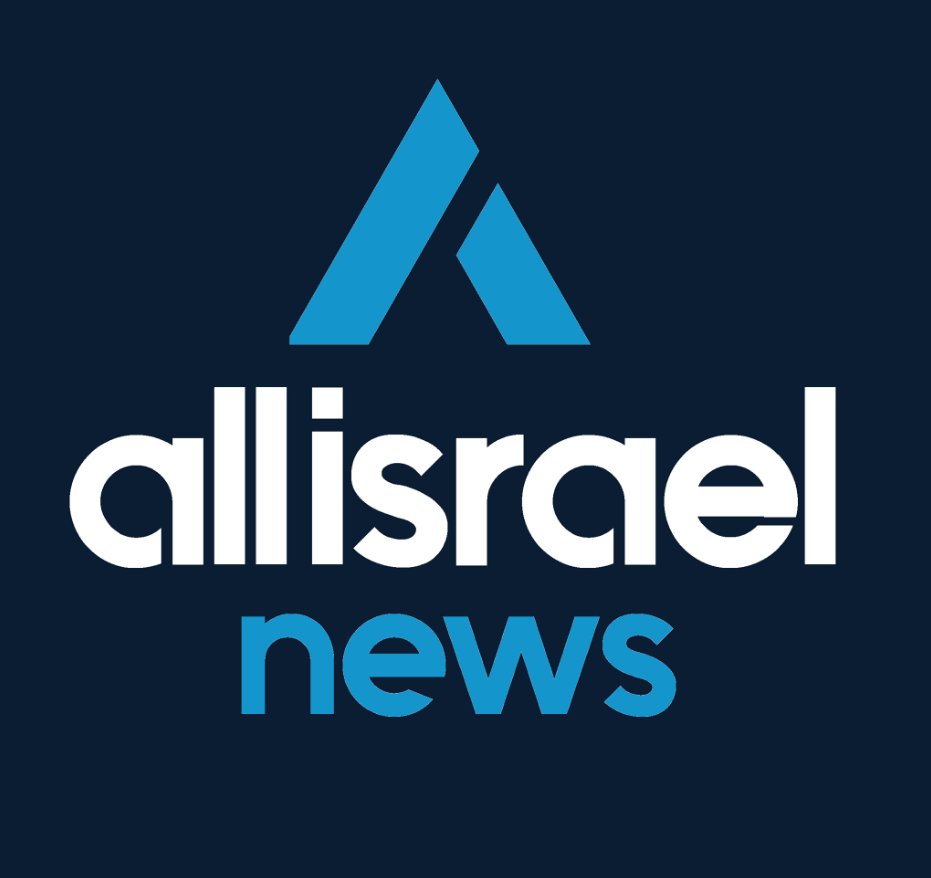 The All Israel News Staff is a team of journalists in Israel.
A message from All Israel News
Help us educate Christians on a daily basis about what is happening in Israel & the Middle East and why it matters.
For as little as $5, you can support ALL ISRAEL NEWS, a non-profit media organization that is supported by readers like you.
Donate to ALL ISRAEL NEWS
Current Top Stories
Comments