DANGEROUS ESCALATION: Over 600 rockets fired at Israel in the past 24 hours – Two Israelis have died in attacks today
Tel Aviv comes under rocket attack; Hamas claims to have launched 130 rockets in last few minutes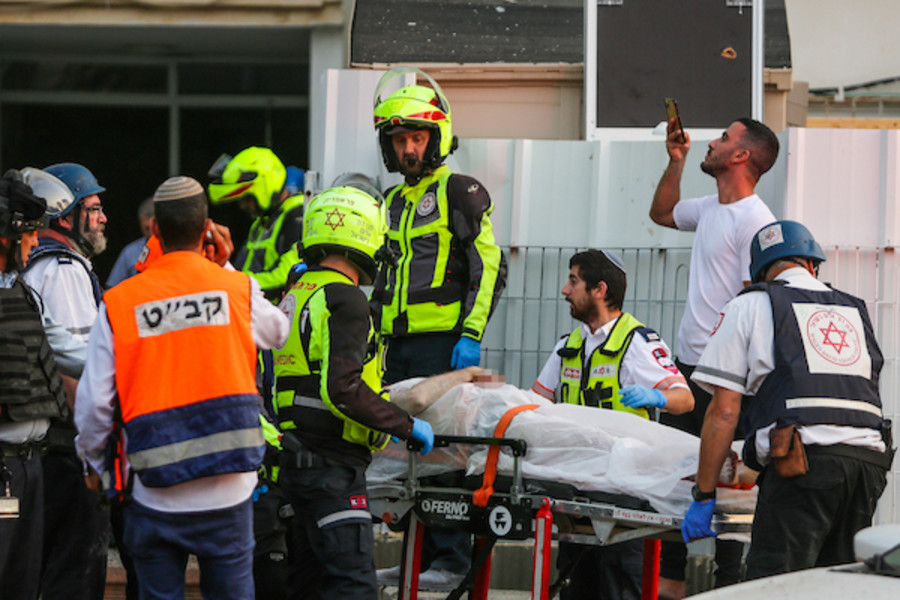 Medics evacuate an injured man at the scene where an apartment building was hit by a rocket fired from the Gaza Strip in Ashkelon, southern Israel, on May 11, 2021. (Photo: Edi Israel/Flash90)
LIVE UPDATES CLOSED at 9:48 p.m.
Israel is under fire.
Hamas did not let up on Tuesday – hundreds of rockets have been launched at Israel since 6 p.m. on Monday.
9:01 p.m.
Reports coming in of a direct hit on a building or a bus in Holon, south of Tel Aviv – one injury reported.
8:50 p.m.
Islamic Jihad promised to fire at Tel Aviv at 9 p.m. – but couldn't wait. At 8:45 p.m., the first sirens went off in Tel Aviv. Several rockets seen flying over the city. Hamas claims to have launched 130 rockets in last few minutes.
8:12 p.m.
Israel launched 300 attacks against Gaza including a direct hit on a building several stories high.
Schools will be closed tomorrow again in a 40-kilometer radius from the Gaza border.
6:14 p.m.
Police face off against a mob in the streets of Lod, a mixed Arab Jewish city near Tel Aviv. Live gunfire. One police officer injured.
5:01 p.m.
Prime Minister Benjamin Netanyahu: "I have just finished – at IDF Southern Command – an assessment of the situation with the Defense Minister, the IDF Chief-of-Staff and GOC Southern Command.
"We are in the midst of a campaign. Since yesterday, the IDF has made hundreds of attacks against Hamas and Islamic Jihad in Gaza. We have targeted commanders. We have hit very many quality targets. The conclusion of the meeting is to further increase the force and pace of the attacks.
"Hamas will receive blows here that it did not expect. I know that this also entails patience and a certain sacrifice on your part, citizens of Israel.
"Unfortunately, two of our people have been killed. I ask all of you to listen to instructions and strictly follow the directives of IDF Home Front Command. It saves lives.
"I would also like to say something to Israeli Arabs. There were wild disturbances here yesterday, which we cannot tolerate, by young hotheads. Our directive is to do everything to maintain law and order. I expect all public leaders, especially leaders of the Arab public, to stand up and condemn these disturbances and do everything to restore the quiet."
4:57 p.m.
Attempted stabbing in Beersheba.
4:47 p.m.
Israel refused Egyptian help in negotiating a ceasefire with Hamas – Channel 12 reports.
4:35 p.m.
Prime Minister Benjamin Netanyahu said Israel would expand the speed and strength of its attacks.
4:32 p.m.
Hamas claims 25 people have died in Gaza in Israeli attacks including high-level commanders.
Islamic Jihad said three of its commanders were killed: Sameh Fahim Al-Mamlouk, Kamal Tayseer Qureiqa and Muhammad Yahya Abu Al-Atta.
"Our martyrs, commanders ... bled, and we affirm that the response to their assassination will be harsh," a spokesperson for Islamic Jihad's armed wing said.
4:28 p.m.
Israeli Defense Minister Benny Gantz: "For every day of attacks on Israeli citizens, we'll take the terror organizations back years. We will not stop until calm returns."
He also said that Israeli attacks "have caused and will continue to cause severe damage to Hamas and Islamic Jihad."
3:36 p.m.
IDF says more than 200 rockets were fired in the last hour.
3:16 p.m.
Another Israeli has died of her wounds from a rocket attack in Ashkelon.
3:08 p.m.
IDF reports that it has killed the head of Islamic Jihad's rocket brigade in the Gaza Strip.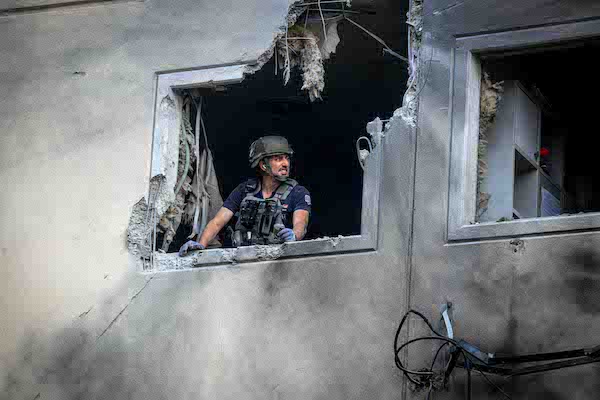 The scene where an apartment building was hit by a rocket fired from the Gaza Strip in Ashkelon, southern Israel, on May 11, 2021. (Photo: Flash90)
3:07 p.m.
Israeli media is reporting the first death in Israel from the rocket fire.
2:54 p.m.
Israel's emergency service, Magen David Adom, reported that one person in Ashkelon is in critical condition and two in serious condition after a direct rocket hit on a home. So far today, 41 Israelis have been injured and several buildings have been hit.
2:50 p.m.
Thousands of Israelis have been ordered to stay in their bomb shelters and not leave their homes.
The Defense Ministry called up 5,000 reservists today.
2:45 p.m.
Hamas claimed it fired 137 rockets in 5 minutes this afternoon, according to Israeli broadcaster Kan.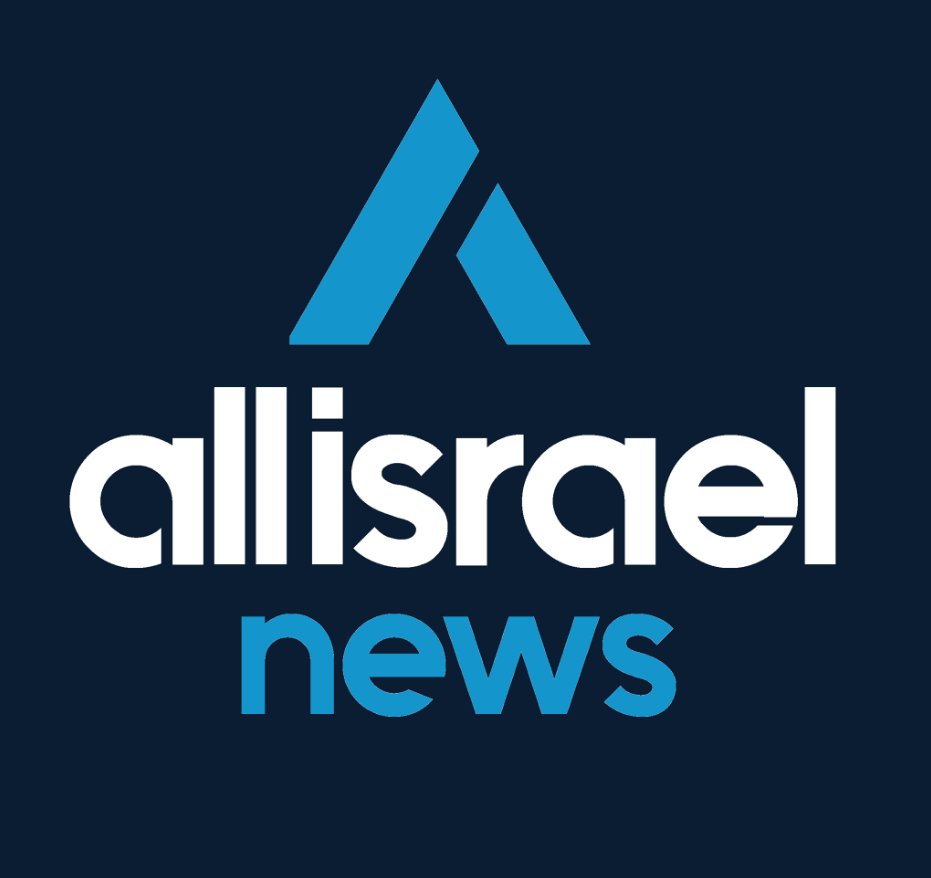 The All Israel News Staff is a team of journalists in Israel.
A message from All Israel News
Help us educate Christians on a daily basis about what is happening in Israel & the Middle East and why it matters.
For as little as $5, you can support ALL ISRAEL NEWS, a non-profit media organization that is supported by readers like you.
Donate to ALL ISRAEL NEWS
Current Top Stories
Comments