Restoration and restitution for massive WWII art heist
Author highlights the staggering scale – and ongoing recovery – of Jewish-owned art by the Nazis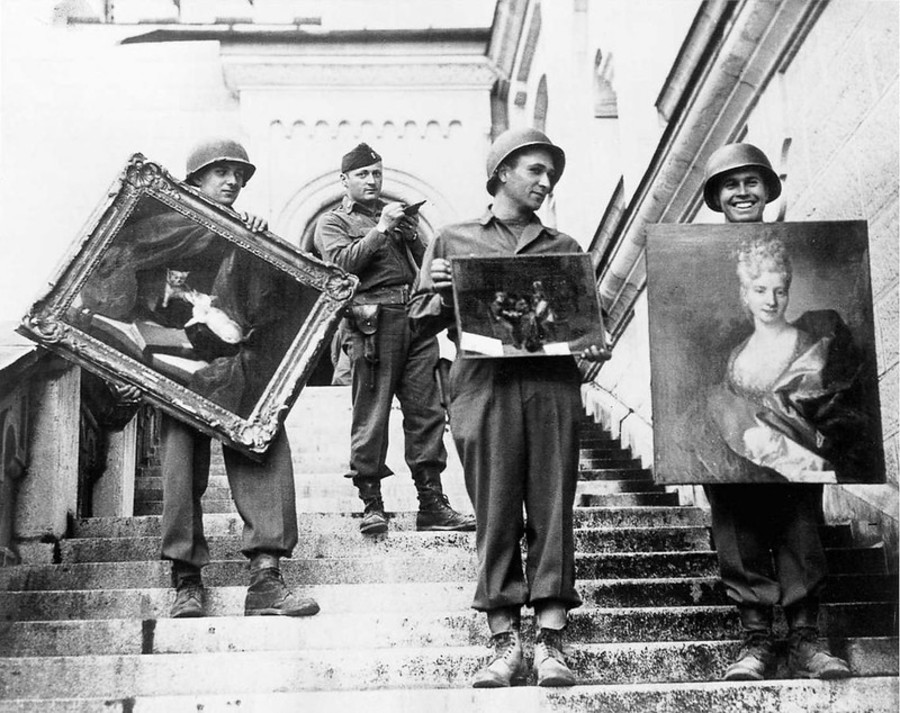 Illustrative - soldiers holding stolen artwork (Photo: Stolen Art/Flickr)
Recent news about the upcoming auction of a van Gogh watercolor titled Meules de Blé ("Haystacks") jubilantly swept through the art world. The Dutch artist's painting has not appeared in public since 1905, when Stedelijk Museum in Amsterdam exhibited it. 
However, Wheatstacks' provenance was tarnished at the hands of Nazis who stole the masterpiece as well as hundreds of thousands of other works of art owned by Jews. Hitler's evil regime of genocide crossed every boundary by murdering 6 million Jewish men, women, and children and kidnapping by theft, the Jewish community's highly esteemed culture. 
Wheatstacks is a prime example of looted art. Its journey identifies a change of hands at least nine times since Vincent van Gogh painted it in 1888. Berlin industrialist Max Meirowsky bought Wheatstacks in 1913. Fleeing to Amsterdam in 1938, Meirowsky left Wheatstacks with a Jewish art dealer. It was later bought by a member of the Rothschild family, from whom Nazis stole it. Wheatstacks continued its convoluted, post-World War II travels, to finally arrive at Christie's New York for an auction that will take place Nov. 11, 2021. Preceding the auction, the last heirs from the Meirowsky and Rothschild families negotiated a settlement with the family of Texas oilman Edwin Cox – the current owners. Its sale may capture a $30-million price at auction.
The scale of Nazi looting is staggering. On April 8, 1945, U.S. intelligence alerted American allies about treasures located in salt mines in the Merkers, Germany. The Nazis had stored most of their booty in German banks and museums, but when Allied bombing intensified, they used slave labor to deposit gold, jewels, and priceless artworks into the salt mine in Merkers, a small town located 200 miles southwest of Berlin. After the war, American soldiers heard rumors from the laborers and investigated the site. Later, included among the "Monuments Men" who sought to find, repair and return the vast number of art books, and other treasures looted by the Nazis, they entered the salt mines and discovered the vast array of Nazi plunder. They worked in the damp and dark, scouring a miles-long maze of tunnels. By today's currency, the gold's worth alone is estimated at around $9 billion. Eight enormous bags of gold rings and teeth, a grim reality, were found in the salt mines. It was one of far-too-numerous signs that Nazis brutally enslaved the European Jewish community. 
Dwight D. Eisenhower, Omar Bradley, and George S. Patton, three of our top generals, rushed to see the monumental stash of gold bars, silver, art, bags of foreign currencies (including $2 million), artwork and statues. Aware that this area of Germany was slated for Soviet occupation, the American generals hastened to move the treasure to Frankfurt, which was part of the American occupation zone. The National Archives estimates that Nazis stole more than 20% of Europe's cultural treasures. The Merkers salt mines were deemed the largest depository of the Third Reich's stolen treasures. 
The Jewish Virtual Library reports that artworks numbering in the hundreds of thousands of pieces and worth billions of dollars were stored, not only in the 2,000-foot-deep Merker salt mines, but in 1,000 different locations throughout Germany, including churches and museums. The Nazis described some of the artwork as "degenerate" and thus didn't want them – works by such artists as van Gogh and Matisse and other practitioners of impressionism and expressionism. That gave two Nazi henchmen, Hermann Goering and Joseph Goebbels, an open door to contact art dealers who sold the art and sent funds to Third Reich banks to finance their genocidal war. It is horrifying to know that the Nazis used art, gold, silver and other treasures looted from the very European Jewish community they had enslaved in order to murder them.
A history professor at Boston University, Charles Dellheim, authored a book published in September 2021 entitled, Belonging and Betrayal: How Jews Made the Art World Modern. At one point he observes, "The Nazis asserted their own cultural claims and economic hunger through the systematic, racially driven theft of Jewish-owned collections." He went on to say, "Fine art, therefore, became a bloody crossroads where culture and money, aesthetics and avarice, collided with disastrous consequences." 
After World War II, when the dark caverns of Nazi looting fully came into the light of day, the complexity of identifying Jewish ownership emerged. It is still an issue today, as is evident with the Haystacks auction happening next month. The U.S. Army identified 700,000 pieces of artwork and returned the art to Germany and Austria whence they were plundered. Those governments were tasked with tracking down Jewish owners. Nonetheless, the governments were not able to forward thousands of the pieces, as their Jewish owners either could not be identified or had perished. 
Worth renting or purchasing, one of the best-known stories about tracking down stolen art from the Nazi period is the 2015 film Woman in Gold. It stars Dame Helen Mirren as Maria Bloch-Bauer Altmann and Ryan Reynolds as her lawyer, Randol Schoenberg, grandson of the famed Austrian American composer. Woman in Gold is based on Schoenberg and Altmann's experiences, which are also the subject of the Lady in Gold: The Extraordinary Tale of Gustav Klimt's Masterpiece, Portrait of Adele Bloch-Bauer, the 2012 book by Anne-Marie O'Connor. In 1938, Nazis plundered the private residence of Maria's uncle, Ferdinand Bloch-Bauer in Vienna, Austria. The "Woman in Gold" was Adele Bloch-Bauer, Maria's aunt. Ferdinand, a wealthy sugar mogul, had commissioned Austrian artist Gustav Klimt in 1907 to paint his 25-year-old wife.
The movie is a splendid story of true justice and restitution when the exquisite portrait of Maria's aunt finally came into her possession after hanging in Vienna's Belvedere Gallery for 68 years. Maria Bloch-Bauer Altmann (1916-2011) began her seven-year court battle when she was 82 years old. In 2004, the U.S. Supreme Court thankfully ruled that Maria – who had escaped Nazi Germany and lived in Los Angeles – could sue the Austrian government. Sadly, detective work undertaken for countless other Jews has not been highly successful. 
The traumatic effects of Nazi looting remain an active restitution issue since various entities and governments have finally grown more proactive. Some of them include the German Lost Art Foundation, the World Jewish Restitution Organization that was established in 1993, and the 1998 Washington Conference on Holocaust-Era Assets. Thirty-nine countries pledged to identify stolen art from Holocaust victims and compensate their heirs. Most European countries – along with the United States, Canada, Argentina, Brazil, and Russia – signed on. 
Diego Gradis, a Swiss citizen, has now received four art drawings that were once owned by his great-grandfather, Henry Deutsch de la Meurthe, an industrialist who lived in Paris. Henry passed them down to his daughter – Diego's grandmother – who escaped when the Nazis marched into Paris. The invading army looted the family mansion, then occupied it with Third Reich officials. The drawings' destination is among countless fascinating yet deeply disturbing stories. The drawings ended up in a stolen collection by Hildebrand Gurlitt, Hitler's art dealer. The art dealer's son, Cornelius Gurlitt, inherited all of this Nazi plunder. In 2010 he was arrested in an unusual set of circumstances. When police searched his Munich apartment, they discovered one of the most dramatic art collections of the 21st century: 1,500 pieces of art, including works by Monet, Renoir, and Matisse.
The genocide of the European Jewish community by Hitler's Nazis remains incomprehensible. In a Forbes magazine article, Diego Gradis – whose family members in the Holocaust generation did survive – describes another kind of suffering, the result of totalitarian cultural theft. "Looting artwork does not just deprive a person of a belonging with a financial worth, it deprives a person of part of their identity." And he movingly describes their continued importance as reminders of their past: "They need to be the witnesses and messengers."
This article was originally published here.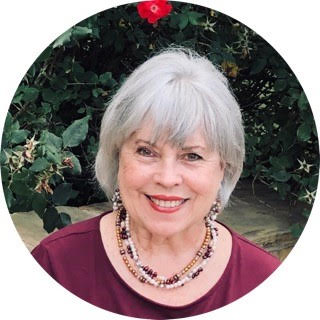 Arlene Bridges Samuels pioneered Christian outreach for the American Israel Public Affairs Committee (AIPAC). After nine years she retired and later worked part-time with International Christian Embassy Jerusalem USA. Arlene is now an author at The Blogs-Times of Israel and writes a weekly column at CBN ISRAEL. She has often traveled to Israel, including being invited three times by Israel's Government Press Office to their annual Christian Media Summit. Read more of her articles on her CBN Israel blog.
A message from All Israel News
Help us educate Christians on a daily basis about what is happening in Israel & the Middle East and why it matters.
For as little as $5, you can support ALL ISRAEL NEWS, a non-profit media organization that is supported by readers like you.
Donate to ALL ISRAEL NEWS
Current Top Stories
Comments