Report: US calls on Israel to refrain from 'counterproductive' attacks on Iranian nuclear facilities
Unnamed officials accuse Israel of undermining American attempts to negotiate with Tehran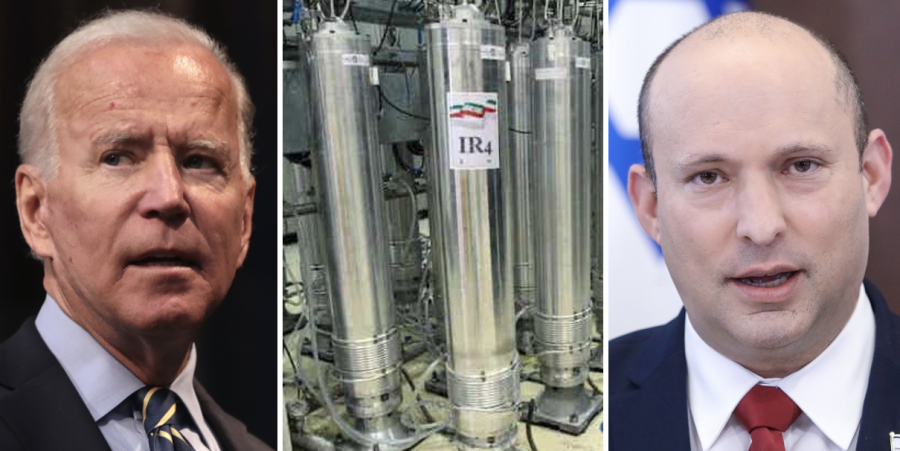 U.S. President Joe Biden (Photo: Shutterstock), centrifuge machines at the Natanz nuclear site in Iran (Photo: Atomic Energy Organization of Iran Handout/EPA), Israeli Prime Minister Naftali Bennett (Photo: Marc Israel Sellem/POOL)
Unlike the previous administration, which turned a blind eye to covert Israeli military activity against Iran, the Biden administration has sent a strong message to Israel to stop attacking Tehran's nuclear program, according to a news report.
The New York Times reported today that the new administration has taken the position that Israeli attacks are "counterproductive" and are undermining U.S. negotiations with Tehran.
"American officials have warned their Israeli counterparts that the repeated attacks on Iranian nuclear facilities may be tactically satisfying, but they are ultimately counterproductive, according to several officials familiar with the behind-the-scenes discussions. Israeli officials have said they have no intention of letting up, waving away warnings that they may only be encouraging a sped-up rebuilding of the program – one of many areas in which the United States and Israel disagree on the benefits of using diplomacy rather than force."
American intel, according to the article, shows that Tehran is able to bounce back from attacks and even improve its facilities:
"But American intelligence officials and international inspectors say the Iranians have quickly gotten the facilities back online — often installing newer machines that can enrich uranium at a far more rapid pace. When a plant that made key centrifuge parts suffered what looked like a crippling explosion in late spring — destroying much of the parts inventory and the cameras and sensors installed by international inspectors — production resumed by late summer. One senior American official wryly called it Tehran's Build Back Better plan."
This report comes as Washington is expected next week to renew stalled talks with Tehran on reentering the nuclear deal brokered in 2015. Former President Donald Trump pulled the U.S. out of the agreement in 2018 as it appeared Iran was galloping toward a nuclear weapon and violating the terms of the agreement. Trump instead imposed heavy sanctions on Iran.
U.S. President Joe Biden has been anxious to return to the deal – the Joint Comprehensive Plan of Action – in hopes of freezing Iran's uranium enrichment.
But Israeli leaders have repeatedly vowed that it has a right to protect itself amid Iranian threats to eliminate the State of Israel and attacks on Israeli targets by Iranian proxy groups – such as Hezbollah based in Lebanon at Israel's northern border.
"No matter what happens between Iran and the powers, we are certainly concerned that there is not enough toughness in the face of Iranian violations," Israeli Prime Minister Naftali Bennett said last week. "Israel will defend itself."
Defense Minister Benny Gantz also warned of Iran's increasing influence in Syria and Lebanon.
"The world must act against Iran and Israel must continue to do what it needs to do. In each of the arenas in general and in the northern arena in particular," he said.
Meanwhile, U.S. Defense Secretary Lloyd Austin on Saturday sought to reassure its allies in the Middle East that the administration was concerned about Iran and issues facing the region as concerns grow that Biden has put the region on the back burner of his foreign policy while focusing more on China.
"Let's be clear: America's commitment to security in the Middle East is strong and sure," Austin said. "We remain committed to a diplomatic outcome of the nuclear issue. But if Iran isn't willing to engage seriously, then we will look at all the options necessary to keep the United States secure."
"Iran's actions in recent months have not been encouraging – especially because of the expansion of their nuclear program," Austin said.
The talks in Vienna are expected to resume on Nov. 29.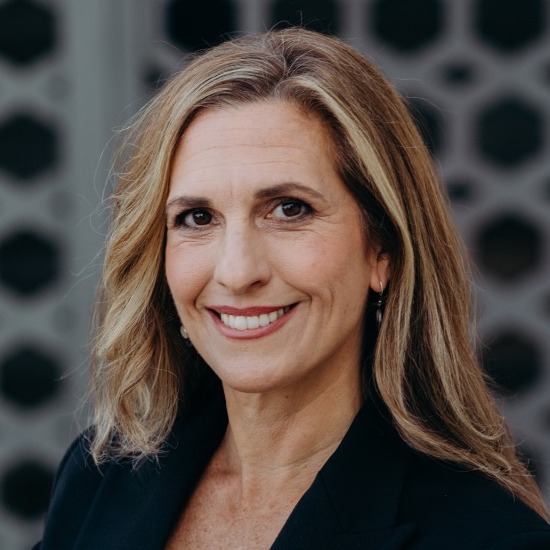 Nicole Jansezian is the news editor for both ALL ISRAEL NEWS and ALL ARAB NEWS and senior correspondent for ALL ISRAEL NEWS
A message from All Israel News
Help us educate Christians on a daily basis about what is happening in Israel & the Middle East and why it matters.
For as little as $5, you can support ALL ISRAEL NEWS, a non-profit media organization that is supported by readers like you.
Donate to ALL ISRAEL NEWS
Current Top Stories
Comments