Report card is in: After two years of COVID, Israeli students lagging behind on reading
End-of-year exams, parties – and teacher strikes – overwhelmed June calendar for Israeli school children, their parents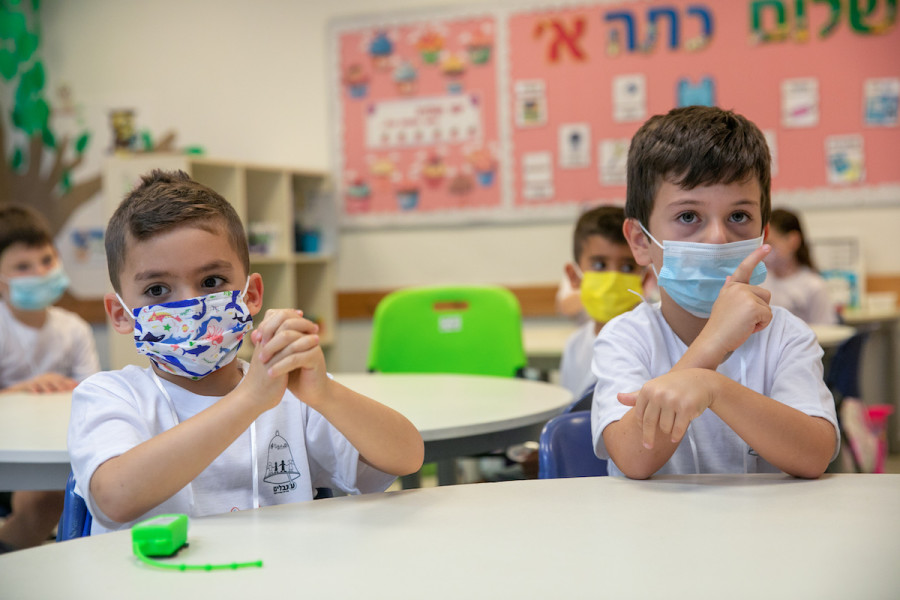 Israeli first graders (Photo: Yossi Aloni/Flash90)
The Israeli school year limped across the June 30 finish line today in a rather anti-climatic end to the academic year.
The past month was marred by a teachers' strike which caused a late start to several school days and also consumed a few full days, including Tuesday this week – two days before the year's official end.
And this recent instability comes on the heels of two years of COVID shutdowns and quarantines.
A report released earlier this month underscored the long-term consequences of lockdowns on the academic performance of Israeli school children. One in every four Hebrew-speaking fourth graders – 26% – had very low reading comprehension and basic language skills compared to standard expectations for the grade, according to the report.
Among Arabic-speaking students the situation was even more troubling.
"The findings show that only 3% of Arabic-speaking students have a high level of reading comprehension, but 48% are at a very low level," Ynet reported.
"The report also raised significant gaps in the socio-economic background... 50% of students from high socio-economic backgrounds are at a high level of reading comprehension, compared to only 27% of students from low backgrounds," the article said. "In addition, only 19% of students from high socio-economic backgrounds are at a low level, compared to 43% of students from lower backgrounds."
While the gaps are similar to years prior to the pandemic, teachers said they lack training to cope with these challenges – including teacher student ratios which can reach 1:40.
"It is impossible to teach an entire class 'the basics' properly, and this is reflected, among other things, in the results of their reading and writing strategies," one teacher told Ynet. "What is expected of me – as a teacher of 27 children – at best is madness."
Education Minister Yifat Shasha-Biton said that the ministry has "already started working to reduce the gaps, but warned it will be more than a one-year process after two years of complex irregular learning due to COVID."
GLOBAL LEARNING PANDEMIC
The situation is not limited to Israel. A study in the British Medical Journal concluded that, "Widespread school closures in response to the COVID-19 pandemic have caused adverse effects on the education, physical health and mental well-being of children."
Though Israeli schools stayed open this academic year, a policy of sending an entire class to quarantine if a student was diagnosed with the coronavirus ended only in February. From March 2020 through the end of the following school year, the school system was entirely shut down and moved to online learning for several months.
"We're now beginning to see the cumulative effects. They are particularly devastating for those who faced barriers to education before schools closed, including children with disabilities, children from low-income families, and girls in many contexts." Human Rights Watch reported.
"Children have lost up to two years of formal learning. Many are experiencing a regression in their educational advancement. The youngest children, and those most marginalized, face the greatest loss. World Bank experts have warned that the biggest side effect of the pandemic will be children's lost learning, which is estimated at $17 trillion in lifetime earnings for students currently in school."
What's more, school closures for both the recent strikes and COVID have left more families in poverty which means more children are going hungry.
An Israeli NGO, NEVET – which provides school lunches to 11,000 Israeli children from disadvantaged backgrounds and dysfunctional homes – said it has seen a marked increase in hungry children since the onset of the pandemic. Teacher strikes have compounded the problem.
"A kid at home and out of school can often also be a hungry kid so these strikes are clearly hurting the poorer demographic sectors that much harder," said NEVET CEO Rotem Yosef-Giladi. "While teachers obviously deserve to be paid and we support that effort, we need to be fully aware of the larger picture of the damage that these strikes are doing."
NEVET's end-of-year survey by the organization also saw an alarming rise in the number of hungry children within the Israeli educational system post-corona. The survey linked proper nutrition to decreased delinquency and found positive trends in academic performance and behavior when children had a proper meal.
"Since 2019 our activities have increased by 30%, but in large part, due to corona, the scope of poverty has grown even faster and the negative impacts on children have been enormous," Yosef-Giladi said. "We regularly speak to local community leaders and Knesset members as well as philanthropists who share our vision to simply provide a sandwich to each kid who needs it, which not only gives them nutrition but also self-confidence and the ability to thrive in their educational frameworks."
Hofesh hagadol (the big vacation) begins at noon today and lasts until school resumes on Sept. 1.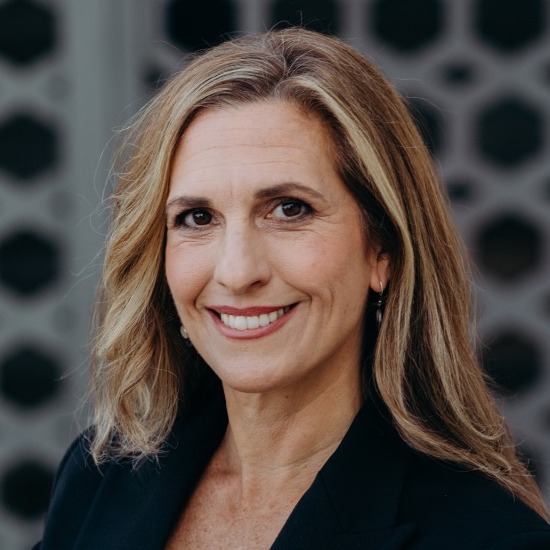 Nicole Jansezian was the news editor and senior correspondent for ALL ISRAEL NEWS.
A message from All Israel News
Help us educate Christians on a daily basis about what is happening in Israel & the Middle East and why it matters.
For as little as $5, you can support ALL ISRAEL NEWS, a non-profit media organization that is supported by readers like you.
Donate to ALL ISRAEL NEWS
Current Top Stories
Comments