Preventive steps around Gaza tell a cautionary tale for the rest of Israel
Author argues that any area populated by Palestinians with a direct line of sight toward Israelis will be used as a launchpad against Israel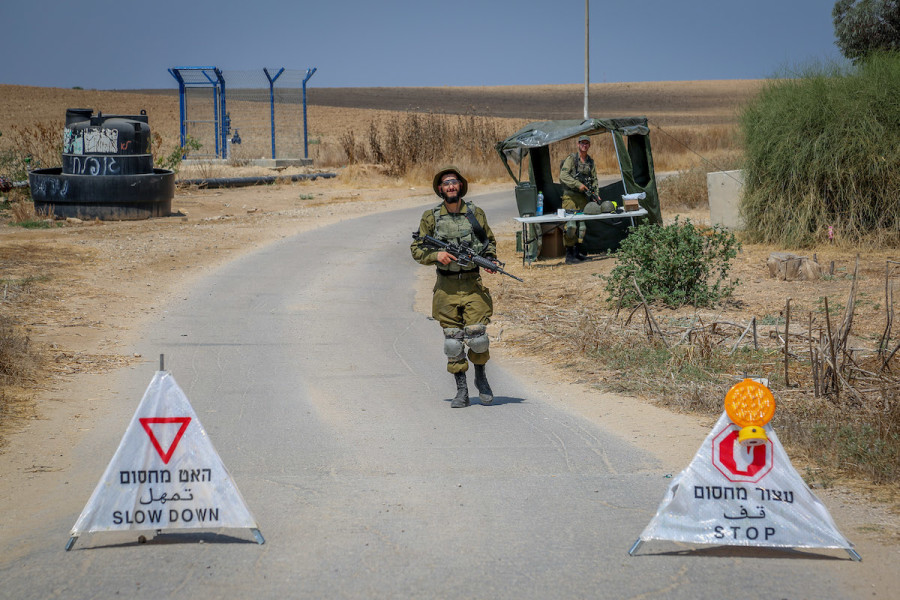 Israeli soldiers block roads near the border with the Gaza Strip, August 3, 2022. (Photo: Flash90
On Tuesday morning the Israeli military notified local councils in the area surrounding Gaza – often referred to as the "Gaza envelope" in Hebrew – that any movement of Israeli civilians west of the main road that connects all of the Israeli communities around the Gaza Strip is forbidden, and that all train traffic between the cities of Ashkelon and Sderot to be halted due to security considerations.
They even closed the popular Zikim Beach in the middle of summer. What this means is that the freedom of movement and daily lives of about half a million Israelis were immediately affected, not to mention any fear it caused. 
These measures are standard steps designed to minimize civilian targets and make it more difficult for terror organizations like Hamas and the Palestinian Islamic Jihad to actually kill Israelis – which is their obvious aim. The terrorists in Gaza have a few select areas from where they can find elevated ground to allow them a clear line of sight of Israeli civilian targets, often utilizing high-rise residential buildings in the northeastern parts of the Gaza Strip. At the time of writing, the Islamic Jihad hasn't yet committed to the attack, probably calculating that the Israeli response would be substantial against such an unprovoked and vile attack.
As the founder and CEO of the Israel Defense and Security Forum – an NGO that today has nearly 5,000 members who have served in each and every Israeli security organization there is, and focuses on the long-term security and strength of the State of Israel – I find the aforementioned precautionary steps perhaps the best illustration of how Israeli lives could be disrupted if Israel would ever relinquish control of Judea and Samaria (otherwise referred to as the "West Bank").
The most important difference between the Gaza Strip and Judea and Samaria in relation to other parts of Israel is very simple: The hills of Judea and Samaria are the most dominant terrain feature, and they control every square inch of land west of the 1949 Armistice Line. From the hills overlooking the coastal plains, all of modern Israel lies bare: Ben-Gurion International Airport, the metropolitan center of Tel Aviv – home to more than 3 million Israelis and the beating economic heart of Israel – as well as the country's main transport arteries.
Keeping Tuesday's precautionary measures around Gaza in mind, now imagine a scenario where the IDF and other Israeli security organizations are not present in Judea and Samaria. And please also imagine that the PLO, Hamas or any other Palestinian terror organization in Judea and Samaria decides to fire anti-tank missiles or rockets at the targets I just mentioned.
Not a far-fetched scenario.
The results would be devastating. Israel could be brought to a complete standstill, and its most precious national infrastructure and civilians would be at the total mercy of Palestinian terrorists. 
The reasons for Israel to retain control of Judea and Samaria are many and diverse. To begin with, it is our ancestral homeland. Beyond that, the most obvious ones are related to security, and Tuesday's events around Gaza should tell us all a cautionary tale: Any area populated by Palestinians with a direct line of sight toward Israelis – where Israel does not have boots on the ground – will be used as a launchpad against the Jewish state.
We cannot be oblivious to this historical fact. Anyone who claims to care about Israeli security cannot at the same time argue that Israel not be in firm control of the dominating terrain that looks over all of modern Israel.
Israel needs to have a strong civilian and military presence in all areas that dominate Israeli assets and interests, and cannot jeopardize its core security by allowing Palestinian control of the high ground. We in the IDSF aim to make sure that this never happens, and that Israel learns from its recent past mistakes.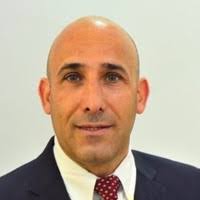 BG (res) Amir Avivi is the founder and chairman of the Israel Defense and Security Forum, an NGO of over 16,000 former members of the Israeli security forces, which promotes Israeli national security through public outreach, education and research.
A message from All Israel News
Help us educate Christians on a daily basis about what is happening in Israel & the Middle East and why it matters.
For as little as $5, you can support ALL ISRAEL NEWS, a non-profit media organization that is supported by readers like you.
Donate to ALL ISRAEL NEWS
Current Top Stories
Comments