Christian Media Summit
Christian Media Summit
President Rivlin urges Christians to keep praying for peace as threats remain
Israel continues to court Evangelical media at Christian Media Summit; Tourism minister bemoans empty Jerusalem streets, invites Christians to come back when borders open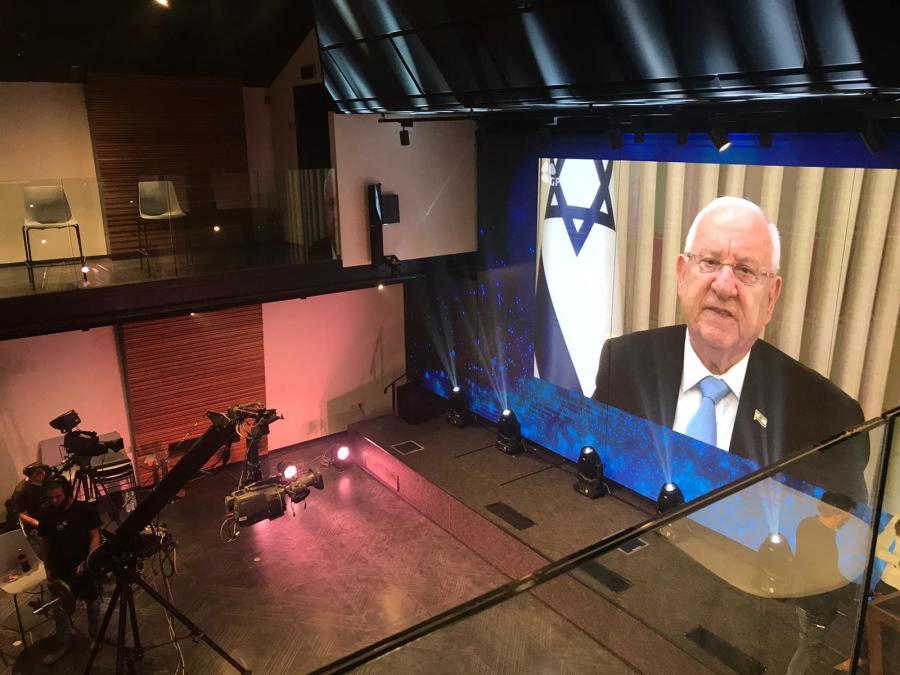 President Reuven Rivlin speaking in a recorded message to the 4th annual Christian Media Summit, Oct. 18, 2020 (Photo: All Israel News)
JERUSALEM -- As he opened Israel's fourth annual Christian Media Summit, Government Press Office Director Nitzan Chen said that even with the country's borders being closed due to the COVID pandemic, this conference is "not something we are not prepared to give up on."
The message emanating from the Friends of Zion Heritage Center in downtown Jerusalem on Sunday was clear: We appreciate you and we need you.
Government Press Office Director Nitzan Chen at the 4th annual Christian Media Summit in Jerusalem, Oct. 18, 2020 (Photo: All Israel News)
Chen's statements opened up the summit and underscored Israel's deep reliance on its good relations with Christians worldwide. Since 2017, Israel's the GPO has organized what has become an annual gathering of Christian media and influencers from around the world. But this year the conference was broadcast rather than hosted in Jerusalem.
Prime Minister Benjamin Netanyahu reiterated this appreciation to the 250 registered participants and the millions who tuned in to Christian television and social media channels around the world.
Prime Minister Benjamin Netanyahu speaking in a recorded message at the 4th annual Christian Media Summit, Oct. 18, 2020 (Photo: screenshot)
"If anyone has been there all along, through thick and thin, it is you," Netanyahu said, calling Christians "extraordinary champions" of the State of Israel as he recalled the recent historic signing of peace agreements between Israel, the United Arab Emirates and Bahrain.
President Reuven Rivlin, however, warned that despite these deals the need for peace has never been more apparent.
"The challenges in our region have not disappeared," he said. "Iran continues to advance its nuclear program and spread terror and destruction" while the "Palestinians continue to fire rockets at Israelis cities time and time again. Israel will continue to do all that is necessary to defend its citizens and seek peace and cooperation with our neighbors."
Rivlin, who said he hopes to welcome Christians back to the Holy Land soon, noted that the newly renovated Qasar Yehud baptism site in the Jordan Valley could become a symbol of cooperation with Palestinians and Israel's Jordanian neighbors.
U.S. Ambassador to Israel David Friedman speaking in a recorded message to the 4th annual Christian Media Summit, Oct. 18, 2020 (Photo: All Israel News)
U.S. Ambassador to Israel David Friedman drew a profound parallel between the peace agreements that Israel made with the two Gulf states to Isaac and Ishmael who reconciled and together buried their father Abraham.
Peace, he said, is the "highest form of human relations."
"It is what God is calling us to do," he said. "I hope that the lessons of the Abraham Accords stay with us forever."
Minister of Tourism Orit Farkash-Hacohen emphasized Israel's "unbreakable ties" with the Christian world and said we are waiting for the day the skies open and flights to the Holy Land resume."
"Sadly, the streets outside my office are empty," she said in her recorded speech. "Like all of Israel, Jerusalem is another victim of the COVID-19 shutdown."
Farkash-Hacohen, who just filled the vacated position of tourism minister a few weeks ago, shared that Israel used the "forced break in tourism" to renovate sites around the country.
"These sites are ready, waiting for the visitors to return," she said.
She encouraged Christians to return as soon as they can, noting that visiting is the ultimate show of support for Israel.
"A temporary break is not the end – it is just time to breath before visiting once again. We feel confident that once international travel resumes – we will be able to welcome millions of Christian travelers again," she said.
President of the International Christian Embassy Jerusalem Jurgen Buehler noted that his organization also had to take its annual event, the Feast of Tabernacles, online — and he noted the immense possibilities of that.
"We took Israel to the nations," he said of the event earlier this month. "There are amazing solutions available here in the land of Israel to take your conference to the nations. What looks like a crisis can become a blessing to reach more people with your message than ever before."
It was the ICEJ's 40th anniversary and, despite not hosting the conference live, the ICEJ was able to garner more participation and support for Israel than ever before, he said.
"The Christian Zionist movement is alive and kicking," he said.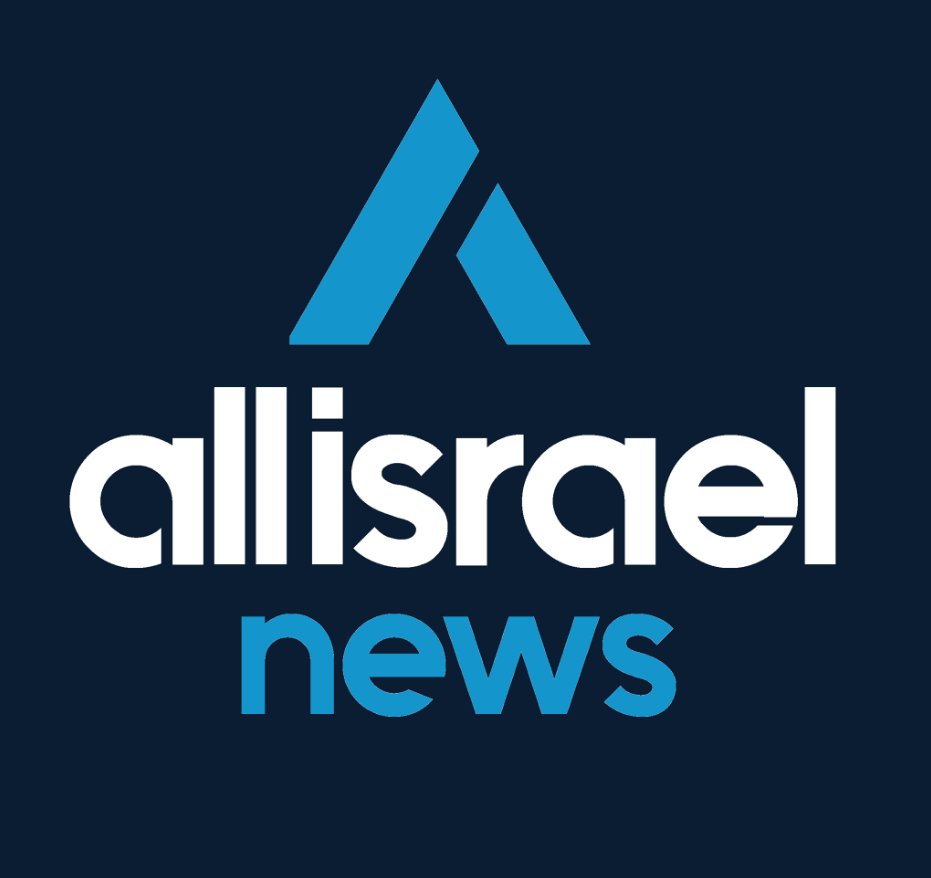 The All Israel News Staff is a team of journalists in Israel.
A message from All Israel News
Help us educate Christians on a daily basis about what is happening in Israel & the Middle East and why it matters.
For as little as $5, you can support ALL ISRAEL NEWS, a non-profit media organization that is supported by readers like you.
Donate to ALL ISRAEL NEWS
Current Top Stories
Comments