Poll: Right-wing religious Jews feel more affinity with Jews around the world than left-wing seculars
Jewish People Policy Institute survey finds significant gaps between supporters of right and left in their sense of affinity with Jews worldwide; Only 44% of Jewish left-wing voters believe that Jews in Israel and the diaspora have a shared future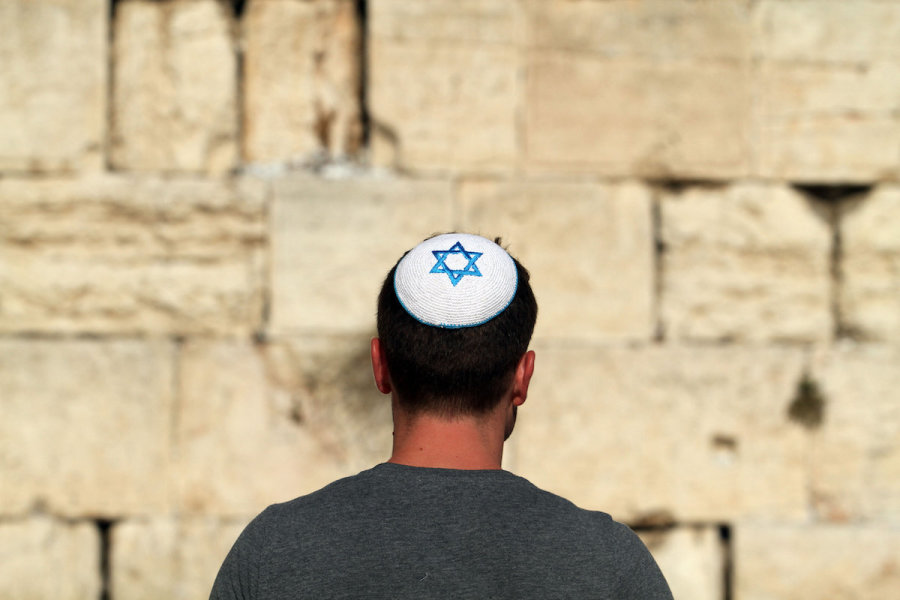 An Israeli man wearing a kippa with the Star of David at the Western Wall in Jerusalem, Sep. 10, 2012. (Photo: Yoav Ari Dudkevitch /Flash90)
As the war in Ukraine unfolds, the discussion within Israel over the Jewish state's obligation to take in refugees has intensified, one aspect of which relates to the dilemma of prioritizing Jewish Ukrainian refugees over non-Jews. 
That highly-charged debate – vivid in the media, the public and political circles – was the impetus for a survey conducted by the Jewish People Policy Institute on the sense of attachment that Israeli Jews have to Jews around the world.
The new data, published on Thursday, shows that a large majority of Jews in Israel feel a special affinity with Jews around the world. There are, however, significant gaps in the amount of affinity depending on religiosity and political ideology. 
Among right-wing supporters, a large majority (80%) agree with the statement that they feel a special affinity with all Jews.
Among supporters of the political center, the rate of agreement with this statement drops slightly to 69%.
Among left-wing supporters, the percentage of those who agree is slightly less than half, while half disagree.
For those who totally agree, the rate is 45% on the right, 30% in the center and 17% on the left.
On the religious-orientation scale, the survey found that religious respondents – as opposed to secular – have a greater affinity to all Jews and believe they have a shared future. Among secular respondents, 56% agree that they have a special affinity, among conservative 79%, and among the religious, 91%.
More than 80% of religious and ultra-Orthodox agree that all Jews have a shared future, compared to 50% of secular respondents.
Jews in Israel vs. Jews in the diaspora have at the same level agreement regarding a shared future as they did the question of affinity with all Jews. Among right-wing supporters, 75% totally agree or somewhat agree that all Jews, in Israel and the diaspora, have a shared future. Among politically centrist voters, 62% agree with the statement, while less than half (44%) of left-wing voters agree with it.
The data published by JPPI derive from the Institute's annual Pluralism Survey conducted among Jews and non-Jews in Israel. The questions presented here represent the attitudes of the Jewish population of Israel. 
"It is gratifying to discover that the feeling of brotherhood among Jews continues to thrive even during a period of cultural conflict within Israeli society," said the president of the Jewish People Policy Institute, Prof. Yedidia Stern. "The fact that more than two-thirds of Jews in Israel feel a special closeness to Jews wherever they are points to broad Israeli consensus regarding the State of Israel's responsibility toward those eligible under the Law of Return, Jews and their families, who want to join us here and now. The people of Israel embrace them and want them to come."
According to Interior Minister Ayelet Shaked, Israel is currently preparing to host "around 100,000 Ukrainian Jews eligible under the Law of Return and their families running away from the battle zones."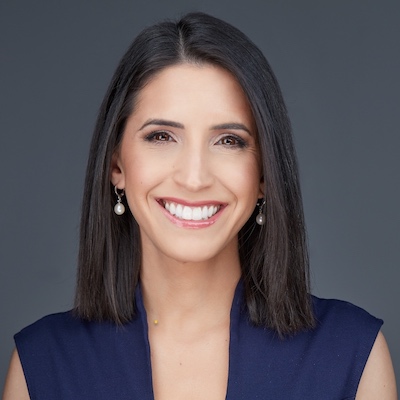 Tal Heinrich is a senior correspondent for both ALL ISRAEL NEWS and ALL ARAB NEWS. She is currently based in New York City. Tal also provides reports and analysis for Israeli Hebrew media Channel 14 News.
A message from All Israel News
Help us educate Christians on a daily basis about what is happening in Israel & the Middle East and why it matters.
For as little as $5, you can support ALL ISRAEL NEWS, a non-profit media organization that is supported by readers like you.
Donate to ALL ISRAEL NEWS
Current Top Stories
Comments