'Petty politics,' strange bedfellows: New government suffers blow as opposition votes against family reunification law
Failure to pass law paves the way for thousands of Palestinians to request Israeli citizenship
(L-R) Minister of Defense Benny Gantz, Minister of Foreign Affairs Yair Lapid, Prime Minister Naftali Bennett and Minister of Justice Gideon Saar during a discussion on the "family reunification law," at the Knesset, July 6, 2021. (Photo: Yonatan Sindel/Flash90)
Prime Minister Naftali Bennett accused the Benjamin Netanyahu-led opposition of voting against Israel's security in a bid to undermine the new government.
"The opposition dealt a premeditated blow to the security of the state last night out of bitterness and frustration and harmed the good of the country," Bennett said. "Everyone who voted against the Citizenship Law ... chose petty politics over the good of Israeli citizens, and they will need to give an accounting for their actions."
At issue was a vote on what has come to be known as the "citizenship law" which prevents Palestinians who marry Israelis from obtaining Israeli citizenship. Technically not a law – which is why it must be renewed annually – the "family reunification law" has long had the support of the right wing, even Netanyahu and his Likud party.
But the vote – which failed after an all-night debate at 59 to 59 with two abstentions – underscores just how fragile this coalition is with its diverse conglomeration of left- and right-wing parties along with Ra'am, the Muslim party in the coalition.
The wording of the motion was altered in order to satisfy Ra'am and the left-wing Meretz party. But that spooked the coalition's own Amichai Chikli, a member of the right-wing Yamina party, who said it was too watered down.
"Tonight we received proof of the problematic nature of a government that does not have a clear Zionist majority," Chikli tweeted. "Israel needs a functioning Zionist government, not a mishmash that depends on Ra'am and Meretz votes."

Meanwhile, stalwart supporters of the family reunification law in the past – Likud and the ultra-Orthodox parties, Shas and United Torah Judaism – voted against it, dealing a blow to the fledgling government's first major vote. They were joined by the Joint List, which is comprised of Arab parties.
Today, Bennett accused the opposition of "purposefully and directly" damaging Israel's security by voting against it.
The law was first enacted in 2003 as a means to protect the nation's Jewish majority and prevent a mass-Palestinian migration and a way for possible militants to infiltrate Israel.
But opponents of the law argue that it discriminates against Israeli Arabs who marry citizens of the West Bank and Gaza and cannot bring their spouses to live and get jobs in Israel. The law has affected tens of thousands of Israelis and Palestinians whose families have been unable to live together.
The compromise, rejected by Chikli, would have allowed couples who had been married for years to gain residency, Interior Minister Ayelet Shaked said – a small amount compared to the now 15,000 citizenship applications that will flood the Ministry of Interior.
"Contrary to all the 'ideological' claims of the right, lying has become their second language," she tweeted. "The law is not changed, not even a comma," from the one that former Interior Minister Aryeh Deri wrote three years ago.
"Instead of upgrading the status of 1,600 adults who have been in Israel for many years, tonight Netanyahu and (Bezalel) Smotrich opted (again) for a little ugly politics and to burn the nation," Shaked tweeted.
Netanyahu, now the opposition leader, said ideological grounds were less important than frustrating the nascent government.
Nevertheless, not much will change on the ground. The Ministry of Interior will still be able to reject citizenship applications at an administrative level.
Before the law was passed, tens of thousands of Palestinians gained Israeli citizenship by marrying Israelis, including Bedouins who brought a second wife from the West Bank or Gaza. 
The Shin Bet, Israel's internal security agency, was quoted in Hebrew media as saying that "the primary danger posed by family reunifications stems from the potential recruitment by terrorist organizations, and their high potential to act as lone terrorists."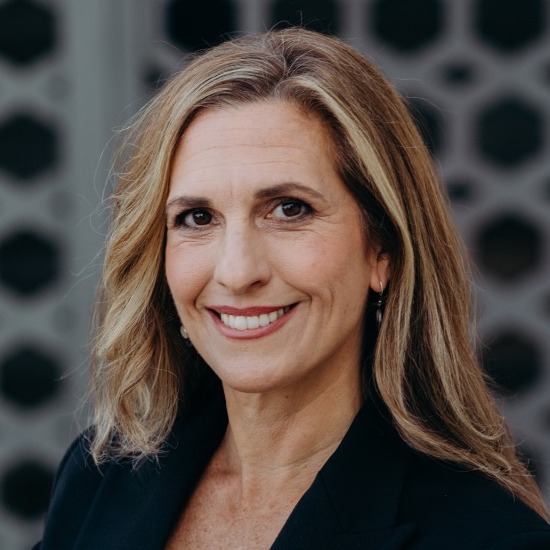 Nicole Jansezian is the news editor for both ALL ISRAEL NEWS and ALL ARAB NEWS and senior correspondent for ALL ISRAEL NEWS
A message from All Israel News
Help us educate Christians on a daily basis about what is happening in Israel & the Middle East and why it matters.
For as little as $5, you can support ALL ISRAEL NEWS, a non-profit media organization that is supported by readers like you.
Donate to ALL ISRAEL NEWS
Current Top Stories
Comments