Pence in Israel: The next republican president will tear up the Iran nuclear deal on day one
On a biblical journey of the Holy Land, former U.S. Vice President Mike Pence – and potential 2024 contender – received an honorary doctorate degree from a university in the West Bank
Former U.S. Vice President Mike Pence speaking at Ariel University in Israel, Mar. 9, 2022 (Photo: Mike Pence/Twitter)
Former U.S. Vice President Mike Pence, who is rumored to run for president 2024, said during his visit to Israel that the expected nuclear deal with Iran will be annulled by the next Republican president.
"Should the current administration sign a new nuclear deal with the mullahs in Teheran, let me say with confidence the next American president will be a Republican and that American president will rip up any new Iran Nuclear Deal on day one," Pence said on stage and tweeted as well.
Pence spoke at a ceremony at the Ariel University in the Samaria region of the West Bank, where both he and former U.S. Ambassador to Israel David Friedman received honorary doctorate degrees.
The university highlighted Pence's "steadfast contributions and achievements to strengthen the United States and the State of Israel, including the United States recognition of Jerusalem as the eternal capital of the State of Israel; the opening of the United States Embassy in Jerusalem; the recognition by the United States of Israeli sovereignty over the Golan Heights; the United States recognition of the legal and historic rights of the Jewish People in Judea, Samaria and the Golan Heights; strengthening research cooperation between Israel and the United States; and for his continuous leadership against boycotts and other divisive activities."
Deeply humbled to receive an honorary doctorate, along with @DavidM_Friedman, from Ariel University, in recognition of the privilege I've had to support the US-Israel relationship throughout my career. pic.twitter.com/SF1QpPffeS

— Mike Pence (@Mike_Pence) March 9, 2022
"I am deeply humbled to receive this recognition," Pence said at the ceremony.
On the developments in the war in Ukraine, he noted that "it is important for us to remember that countries like China, North Korea and Iran are watching the signs very carefully, to determine whether the free world will stand together in this dire hour. Russia's invasion of Ukraine is an unspeakable and indefensible act of naked aggression."
"It is incomprehensible to this American," said Pence, pointing at himself, "that as we speak, in Vienna, the Biden administration has restarted negotiations for a new and even worse nuclear deal with Iran and is using Russia as a mediator to secure that agreement."
"The first Iran nuclear deal was an unmitigated disaster. It did not deny Iran a nuclear weapon and virtually it guaranteed that they would obtain one in 10 years. But the new deal will be even worse than the first," he said.
The former vice president stressed that the shaping nuclear deal is not going be a longer or a stronger one than the JCPOA that was signed in 2015. In that regard, he mentioned reports about removing sanctions against members of the terrorist Islamic Revolutionary Guard Corps (IRGC). He added that "there is even talk of the attempts to limit the ability of the future of American administrations to cancel the deal."
Criticizing the Biden administration's handling of the negotiations, Pence noted that "buying Iranian oil directly finances Islamic terrorists that sow violence in Israel and across the region and threaten the people of my country."
"We cannot allow the world's leading state sponsor of terrorism to gain a vast funding stream to wage a campaign of brutality and death against innocent people," he said.
Pence emphasized in his speech that the U.S. has always stood with Israel because "your cause – is our cause, your values – are our values, and your fight – is our fight."
According to the former VP, the overwhelming majority of the American people stand with Israel because they know that "those who bless her – will be blessed, and those who curse her – will be cursed."
Great honor for @KarenPence and I to travel to Hebron today to visit the Tomb of the Patriarchs and Matriarchs at the Cave of Machpelah that Abraham bought to bury Sarah nearly 4,000 years ago. pic.twitter.com/3Krdda3SUl

— Mike Pence (@Mike_Pence) March 9, 2022
Earlier on Wednesday, Pence prayed in the Cave of the Patriarchs during a visit in the holy city of Hebron. He was accompanied by member of the city's Jewish community, as well as Rabbi Hillel Horowitz and far-right member of the Israeli Knesset, Itamar Ben Gvir.
"Great honor for Karen Pence and me to travel to Hebron today to visit the Tomb of the Patriarchs and Matriarchs at the Cave of Machpelah that Abraham bought to bury Sarah nearly 4,000 years ago," Pence tweeted after the tour. He also tweeted, that Abraham was the father of three "great world religions and it was a joy for @KarenPence and I to be able to visit his final resting place."
Earlier on Wednesday, Pence met with Israel's Foreign Minister Yair Lapid, who tweeted: "During our meeting, we discussed the nuclear agreement that's being negotiated in Vienna, and I reiterated our position that Israel isn't obliged by this agreement and will do everything necessary to defend itself, by itself."
On Tuesday Pence met with Israeli Prime Minister Naftali Bennett and President Isaac Herzog.
Pence's speech is at time code 1:58:27.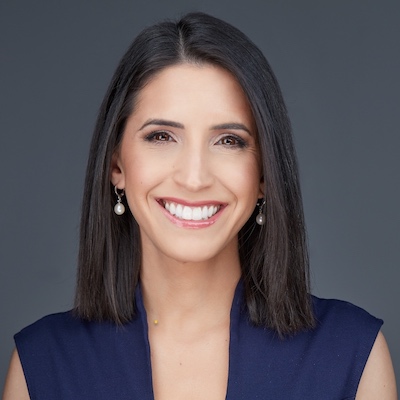 Tal Heinrich is a senior correspondent for both ALL ISRAEL NEWS and ALL ARAB NEWS. She is currently based in New York City. Tal also provides reports and analysis for Israeli Hebrew media Channel 14 News.
Popular Articles
A message from All Israel News
Help us educate Christians on a daily basis about what is happening in Israel & the Middle East and why it matters.
For as little as $5, you can support ALL ISRAEL NEWS, a non-profit media organization that is supported by readers like you.
Donate to ALL ISRAEL NEWS
Latest Stories
Comments