On visit to Israel, UN ambassador surprised – 'This is the only place where all religious groups can pray'
Israeli Ambassador to the UN Gilad Erdan hosts delegation of UN ambassadors in Israel to learn about Israel's present security situation and its Jewish history
The UN delegation atop the Aish HaTorah roof in the Old City of Jerusalem (Photo: Israel Mission to the UN)
JERUSALEM—Standing on top of the Aish HaTorah World Center in the Old City of Jerusalem and looking out at the Western Wall, the Temple Mount and the rest of the vast and diverse City of Gold, Ambassador Agnes Mary Chimbiri-Molande said Israel has "touched me."
The Malawi ambassador to the United Nations was in Israel for the first time – a country that she assumed would be "very old" because of its ancient connections to the Bible. Instead, she said she was surprised by "how Israel has grown so big, by the technology and the people."
"But the thing that has touched me the most is the integration: This is the only place, the Holy Land, where all religious groups can pray," she continued. "You hear the Muslims, the Jews and the Christians all praying here. It is a point of integration and we don't hear about that too much."
As Chimbiri-Molande spoke on Friday afternoon, the sound of the Dhuhr – Muslim noon prayers – sounded in the background. Jews hustled through their pre-Shabbat preparations. The sun was high in the sky, igniting the white Jerusalem stone and the golden Dome of the Rock. 
It was also only two days before Jerusalem Day. On Sunday, thousands of Israelis are expected to march through the streets of the Holy City and celebrate its reunification following the 1967 Six-Day War. Terror organizations have threated a day of rage in response to the march, putting security forces on high alert.
On Friday, Israeli Prime Minister Naftali Bennett was briefed on the police deployment ahead of the events, particularly on the intelligence efforts and the reinforcement of units on the ground, his office said in a statement. The prime minister, however, has said that the parade will be held as usual, which includes marching through the Muslim quarter of the Old City. However, it ends at the Western Wall and participants will not go onto the Temple Mount. 
MISSION: INCREASED SUPPORT OF ISRAEL IN UN
Chimbiri-Molande is one of more than a dozen UN ambassadors in the country for seven days on a mission sponsored by the Jewish Federation of New York and arranged in collaboration with the office of Israeli Ambassador to the UN Gilad Erdan, who accompanied his colleagues. 
The ambassadors came from Benin, Burundi, Czech Republic, El Salvador, Estonia, Kazakhstan, Malawi, Mexico, Panama, Poland, Slovakia, Tanzania and Uzbekistan. 
They are travelling around Israel, with a focus on two arenas: The security threats facing Israel from Hamas, Hezbollah and Iran, and the religious ties of the Jewish people to the Holy Land. The ambassadors will visit Yad Vashem, Sderot – located near the Gaza border, where families live under constant threat of rocket attacks – IDF bases and Hezbollah terror tunnels, and Jewish and Christian holy sites, like the Western Wall and the Church of the Holy Sepulchre. 
They are also exploring the different faces of Israeli society, such as eating dinner in an Ethiopian restaurant where Ethiopian immigrants told how they dreamt of Israel and walked across the desert to get there. They were slated to visit Start-Up Nation Central on Monday, where they would learn more about Israel's disproportionate contribution to solving the UN's 17 Sustainable Development Goals (SDGs).
The SDGs were defined by the UN as the most important next steps to address the world's challenges, including poverty, inequality and climate change. 
"First, they should deeply understand the security threat we are facing," Erdan told ALL ISRAEL NEWS. "Secondly, they should deeply understand the connection between the Jewish people and the Land of Israel."
But mostly, he said, the trip is aimed at increasing support of Israel by these ambassadors in the UN.
"I see that many of them who have come back from these trips, they shift from a passive position on Israel to an active position," he said, "helping me as the head of the Israeli mission to the UN to hold events, to pass resolutions… I am sure that when they return from here to the UN, they will remember and be influenced by what they saw."
Such as the next time that the "Jerusalem Resolution" comes to the table.
In December, the UN General Assembly approved a resolution 129-11 that denied Jewish ties to the Temple Mount and called it by only its Muslim name, Al-Haram al-Sharif. The resolution was part of efforts by the Palestinian Authority and its Arab state supporters to rebrand the Temple Mount, Judaism's holiest site where the First and Second Temples were built, as exclusively Muslim.
In 2018, the same resolution came up, but then it received even more votes – 148-11. This time, many more countries abstained from supporting the resolution, indicating that some of Israel's hasbara (public relations) efforts may be working. 
"Based on the history, I think that Jerusalem is the capital of Israel," Chimbiri-Molande told ALL ISRAEL NEWS. But when asked if this would mean that Malawi, which supported the resolution in 2021, would shift its vote if asked again, she admitted, "I don't think it will change."
"There are so many beliefs and we do not get the real details and that is why it is important for people to understand what is really happening here," she said. "People really believe this is a state of discrimination and non-integration. Certainly, I think as more people understand what is really happening, people could change [how they vote]."
Panama's delegate, Ambassador Markova Concepción Jaramillo, described Israel as a "beautiful country" with "amazing and resilient people." She told ALL ISRAEL NEWS that the visit gave her hope. 
Her country had abstained from supporting the Jerusalem Resolution.
"I think that every country, every people, needs to decide what is best for them," she said in response to a question as to whether she views Jerusalem as Israel's capital. "Tolerance and inclusion are the best ways to achieve peace in the world – and empathy, empathy is the most important."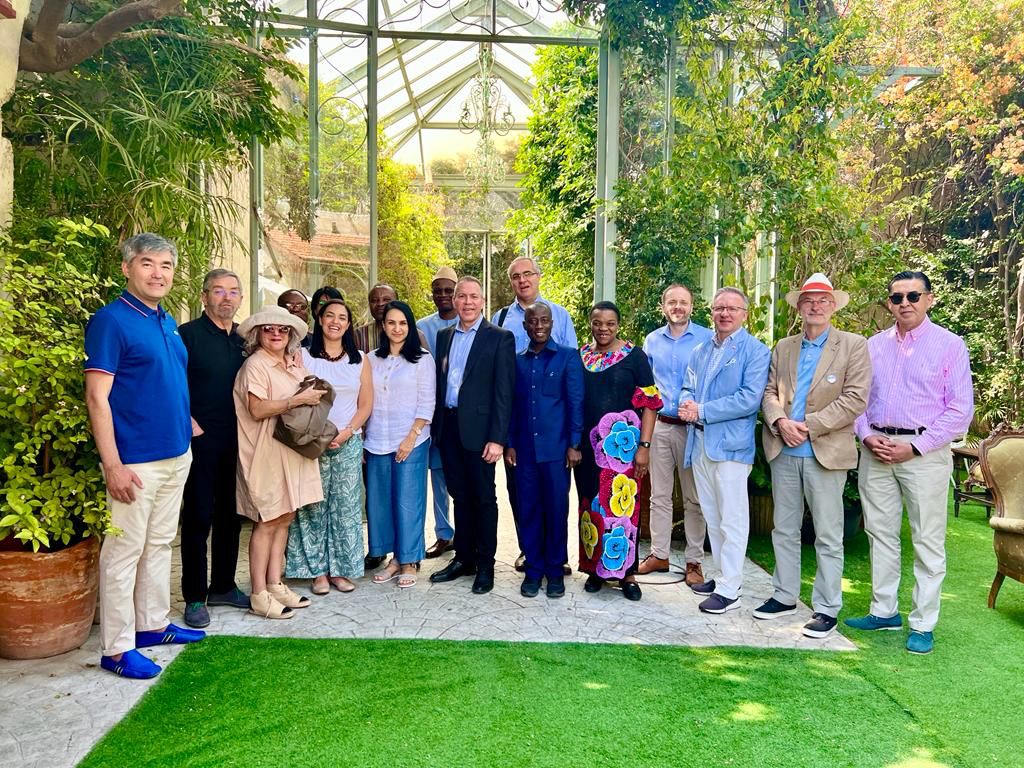 Israeli Ambassador to the UN Gilad Erdan hosts delegation of UN ambassadors in Israel (Photo: Israel Mission to the UN)
IN ISRAEL: FREEDOM OF WORSHIP FOR JEWS, CHRISTIANS AND MUSLIMS
Some of the delegates play important roles in their countries, have been foreign ministers – or are slated to be – or are close with their countries' presidents and prime ministers. Today, they are all already influential at the UN. Erdan addressed his hopes for them directly.
"As you know, Israel feels for so many years that we are being singled out," Erdan told the group on top of the Aish roof. Then, he pointed to the Old City and reminded them that "this picture is very important to keep in your mind." 
"Sometimes you hear that Jews have no connection whatsoever to Jerusalem, to the Old City, to the Holy City," he continued. "Do you see the Temple Mount? This is the holiest site for Judaism. The Western Wall is very important, but this is the Western Wall of the Temple Mount, where our temple was located. When you hear that we are not allowing freedom of worship, remember what you heard here… During the last Ramadan that just ended, more than a million Muslim worshippers came here to pray and we are proud of it. 
"Only under Jewish sovereignty can freedom of worship for every religion continue here… These are the facts," he concluded. "I am not going to discuss specific resolutions that are being discussed at the UN, but just remember this picture, these moments and decide what you're going to decide." 
Erdan told ALL ISRAEL NEWS that a mission like this one is the only way he could get "so many hours of hasbara with influencers" and that he does believe that when people experience Israel first-hand that they internalize it. 
"The status of Jerusalem as a city for my foreign service is not defined yet as a capital of Israel," said one delegate, who asked to remain anonymous. But he touted his country's diplomatic relations with Israel and said that he hoped "a solution to the issues that exist here will be found based on the two-state solution and I am very appreciative that this visit was organized because it gives a broader perspective on the issues."
"These trips help not only me, but my colleagues in the United Nations to have a clearer picture of the details and an understanding to make the decision when the time comes," he continued.
So, will his country's votes change as a result of the mission?
"I don't think that will happen so fast," he said.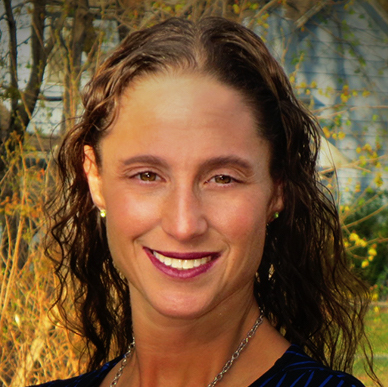 Maayan Hoffman is a veteran American-Israeli journalist and strategic communications consultant. She is Deputy CEO - Strategy & Innovation for the Jerusalem Post, where she also served as news editor, head of strategy and senior health analyst.
Popular Articles
A message from All Israel News
Help us educate Christians on a daily basis about what is happening in Israel & the Middle East and why it matters.
For as little as $5, you can support ALL ISRAEL NEWS, a non-profit media organization that is supported by readers like you.
Donate to ALL ISRAEL NEWS
Latest Stories