On March 1, China will ban all citizens from discussing Jesus and the Bible on the Internet, even as it commits genocide against Muslim Uyghurs – why, then, is the world hosting the Olympics there?
I refuse to watch the Olympic games held in a country at war with Christianity and engaged in genocide – what will you do?
Illustrative image - Christians in China praying (Photo: REUTERS/Kim Kyung-Hoo)
JERUSALEM—On Friday, the 24th Winter Olympic Games opened in China.
I did not watch the opening ceremonies, nor will I be watching the Games this year.
But I must ask: Will you?
CHINA IS ENGAGED IN "CRIMES AGAINST HUMANITY" – EVEN "GENOCIDE"
The Communist government in Beijing has become one of the most anti-Christian, anti-Muslim regimes on the planet.
The U.S. State Department has declared that Beijing is systematically engaged in "crimes against humanity" and "genocide" against their own people.
The International Olympic Committee (IOC) knows this. 
Yet the IOC chose China to host the Olympics anyway.
The IOC knows that "at least since March 2017, the People's Republic of China (PRC), under the direction and control of the Chinese Communist Party (CCP), has committed crimes against humanity against the predominantly Muslim Uyghurs and other members of ethnic and religious minority groups in Xinjiang," according to the State Department.
The IOC knows that "these crimes are ongoing and include: the arbitrary imprisonment or other severe deprivation of physical liberty of more than one million civilians, forced sterilization, torture of a large number of those arbitrarily detained, forced labor, and the imposition of draconian restrictions on freedom of religion or belief, freedom of expression, and freedom of movement. The Nuremberg Tribunals at the end of World War II prosecuted perpetrators for crimes against humanity, the same crimes being perpetrated in Xinjiang." (note: key phrases highlighted in the original document) 
Yet the IOC chose China to host the Olympics anyway.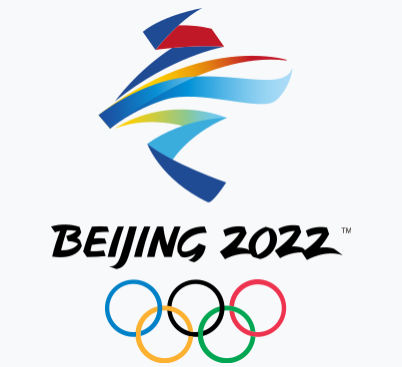 The IOC knows what Secretary of State Mike Pompeo stated in January 2021: "I have determined that the PRC, under the direction and control of the CCP, has committed genocide against the predominantly Muslim Uyghurs and other ethnic and religious minority groups in Xinjiang.
"I believe this genocide is ongoing, and that we are witnessing the systematic attempt to destroy Uyghurs by the Chinese party-state. The governing authorities of the second most economically, militarily, and politically powerful country on earth have made clear that they are engaged in the forced assimilation and eventual erasure of a vulnerable ethnic and religious minority group, even as they simultaneously assert their country as a global leader and attempt to remold the international system in their image."
For his part, U.S. President Joe Biden also declared the Chinese actions towards the Uyghurs "genocide," specifically evidence of "mass detention," forced sterilization, rape, torture and forced labor of the minority group.
And, in a further show of emerging bipartisan consensus on this issue, Senate Democrats have also denounced Chinese genocide.
Yet the IOC chose China to host the Olympics anyway. 
CHINA IS BANNING THE BIBLE AND TALK OF FAITH FROM ALL SOCIAL MEDIA
This genocide against Muslims is horrifying and must be stopped.
But there's more. 
The IOC knows that the Chinese Communist Party persecutes Christians.
They cannot be blind to the fact that on March 1, China will ban anyone from posting material about Jesus Christ, the Bible, or Christianity on the Internet or discussing any of these matters on WhatsApp or any social media, unless it has special permission from the government, which will be nigh to impossible to receive and dangerous to request.
Beginning March 1, "no organization or individual shall preach on the Internet, carry out religious education and training, publish sermon content, forward or link to related content, organize and conduct religious activities on the Internet, or live broadcast or post recorded videos of religious rituals," without approval, stipulates the new regulation jointly formulated by five government bodies, including the Ministries of Public and National Security, according to a report in Christianity Today (CT) last December.
Yet the IOC chooses to go on with the Olympics in China anyway.
"For a long time, Christian media was not allowed in China, whether newspapers, magazines, radio, or television," a columnist for CT reported. "But digital media changed everything. A decade ago, I saw the great opportunities that new media such as Weibo [a Chinese Twitter-like "mini-blog" platform] and WeChat brought to Christian evangelism and began to focus on the development, promotion, and research of new media ministries."
"Christian content has been almost omnipresent on WeChat for the past 10 years," the article continued. "Of course there has been good and bad content, and true and false information, and even an overload of religious information. Then unfortunately, almost every major Chinese Christian channel was deleted on WeChat by June. The Chinese government introduced its most strict and thorough purge of Christian new media this year. And the set of "measures" announced this month shows us that there will be no reprieve in the future—it will only get worse. Some say these are the darkest days for China in decades in terms of freedom of religious expression."
The IOC has access to all this information about the CCP's wicked attacks on Christianity, yet it chooses to go on with the Olympics in China anyway.
What's more, the IOC cannot claim it was surprised by the CCP's brutal crackdown on Christianity, as if it came up suddenly.
A senior Chinese official signaled this move two years ago.
"Anti-China forces in the West are trying to continue to influence China's social stability and even subvert our country's political power through Christianity, and it is doomed to fail," the official stated in a March 2019 speech.
"For individual black sheep who, under the banner of Christianity, participate in subverting national security, we firmly support the country to bring them to justice."
Yet the IOC chose to proceed with the Olympic Games in Communist China anyway.
WILL YOU TURN A BLIND EYE TO CHINA'S ATROCITIES?
Which brings me back to my original point.
I refuse to watch the Olympics held in a country at war against Christianity and engaged in genocide against Muslims?
What will you do?

Joel C. Rosenberg is the editor-in-chief of ALL ISRAEL NEWS and ALL ARAB NEWS and the President and CEO of Near East Media. A New York Times best-selling author, Middle East analyst, and Evangelical leader, he lives in Jerusalem with his wife and sons.
Popular Articles
A message from All Israel News
Help us educate Christians on a daily basis about what is happening in Israel & the Middle East and why it matters.
For as little as $5, you can support ALL ISRAEL NEWS, a non-profit media organization that is supported by readers like you.
Donate to ALL ISRAEL NEWS
Latest Stories
Comments