On a mission: Netanyahu personally defends Israel's economy – judicial reforms and all
Former Bank of Israel president, however, cautions that government must take warnings "very seriously"
Israeli Prime Minister Benjamin Netanyahu leads a government meeting at the Prime Minister's office in Jerusalem, Jan. 29, 2023. (Photo: Yonatan Sindel/Flash90)
As international firms issue warnings about a possible downgrade in the country's credit rating, Israeli Prime Minister Benjamin Netanyahu is implementing a full-court press to quell fears that his government's proposed judicial reforms will harm investments and the ability to do business in the Jewish state.
"There has never been a more free-market friendly Israeli government. We have a lot of work to do – we want to do it with you," Netanyahu told foreign investors in Paris during his visit there last week.
In a meeting with about 60 businessmen and conglomerate owners from France – whose fortunes are estimated at some 150 billion euros (USD $162.3 billion ) – Netanyahu assured them that investments in Israeli technology and cyber security were a must for any business that wants to succeed.
"Israel is the second greatest innovation nation in the world," he said. "I want to congratulate you for being there and I want to encourage you to do more."
Netanyahu and his government are scrambling amid warnings that the country's economy is headed for tough times. According to a report by Kan Broadcasting, the prime minister is taking matters into his own hands, personally calling banks and firms that deal with credit ratings in an effort to persuade them that the government's proposed reforms will not harm the economy. Normally, the Finance Ministry or the Bank of Israel makes such outreaches.
And it isn't just Netanyahu. Apparently, the prime minister has commissioned his Strategic Affairs Minister Ron Dermer to speak with international firms as well.
The government vociferously defends its judicial reform proposals and argues they will have no negative impact on the Israeli economy. Some of the proposals include shaking up the judicial selection process, canceling the High Court's ability to annul laws and government decisions and giving the government the ability to override Supreme Court decisions with a simple majority of 61.
Critics say the proposed reforms will encroach on democracy, weaken the court and tip the balance of power to the government.
According to the KAN report, Netanyahu spoke with senior leaders at JPMorgan after the $3-trillion worldwide investment company issued a memo citing the judicial reform plan and an increase in "geopolitical hostilities" as potential risks for investments in Israel.
The memo compared Israel to Poland, whose credit rating was downgraded in 2016 after it passed similar reforms.
"Israel's local markets have seen a flare-up in idiosyncratic risk as increased geopolitical tensions were added to investor concerns over plans for judicial reforms," the report says. "The judicial reform has raised concerns regarding institutional strength and the investment climate in the country… Any material deterioration in the institutional strength can have an impact on investment flows; however, the scale and timing of such impact is difficult to judge."
Last week – before the official memo from the Wall Street bank – Netanyahu pointed to a different report by a JPMorgan trader who said the reforms would not cause Israel to become a high-risk investment.
"They're saying that the legal reforms will drive investors away, but two of the biggest, leading, most influential investment banks – JPMorgan and Goldman Sachs – are saying the complete opposite," Netanyahu said. "JPMorgan says it's just noise, Israel's economy is strong, its institutions are strong, it doesn't change its assessment. Before the reforms, the economy was strong, and it will be even stronger afterward."
Nevertheless, Netanyahu's involvement isn't sitting well with the former chairman of the Bank of Israel and more recently of JPMorgan Chase International. Jacob Frenkel told Channel 12 news on Saturday, "When JPMorgan makes a recommendation, take it very seriously."
Frenkel explained that when Poland's credit rating dropped, "citizens were harmed; prices went up; its capacity to borrow money on the international markets was reduced."
He also pointed to the reforms of Israel's foreign currency market that he carried out with Netanyahu himself between 1991 to 2000.
"It was done gradually, with fieldwork, transparency, and a process. Not deep, fast, now! What is this?" he asked. "The prime minister I worked with was careful, cautious, did not take chances… It's very dangerous to say 'I'm ignoring the professional reports of the relevant bodies because I think differently.'"
While expressing their reasons for caution, both JPMorgan and Goldman Sachs said that they expected limited market impact for now. For example, in its memo last week, Goldman Sachs noted that Israel's five elections in three years "had typically limited read-through to financial markets."
However, the firm cautioned: "This is not to say that the current situation could not have a more meaningful impact this time around, and we will closely monitor ongoing developments," Goldman Sachs economist Tadas Gedminas wrote. "That said, we think these structural changes and their implications for financial markets are under-appreciated."
Domestically, scores of Israeli economists, business owners, bank presidents and other business owners have expressed their own concerns over the judicial overhaul.
"It is impossible to ignore all the economic figures expressing so much concern over the moves, and therefore you need to stop immediately and only advance changes cautiously and with broad agreement," Discount Bank CEO Uri Levin said.
Meanwhile, some companies have already pulled their money out of Israel. Papaya Global was first followed last week by Verbit, a $2-billion hybrid AI-based and human transcription and captioning software company.
The proposed reforms have prompted weekly protests with upwards of 100,000 demonstrators on at least two occasions in recent weeks.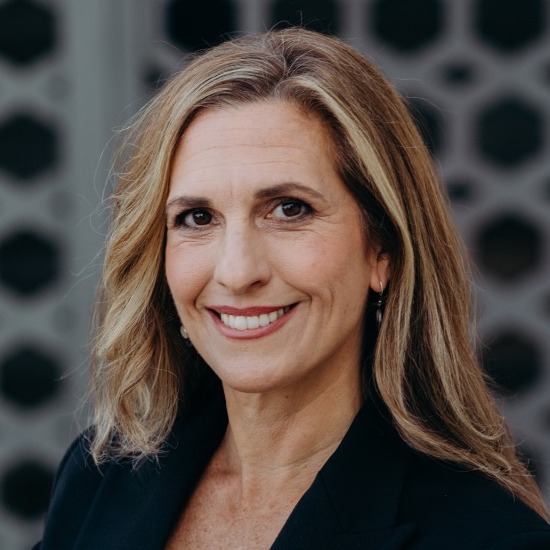 Nicole Jansezian was the news editor and senior correspondent for ALL ISRAEL NEWS.
Popular Articles
A message from All Israel News
Help us educate Christians on a daily basis about what is happening in Israel & the Middle East and why it matters.
For as little as $5, you can support ALL ISRAEL NEWS, a non-profit media organization that is supported by readers like you.
Donate to ALL ISRAEL NEWS
Latest Stories
Comments