Iran vows revenge against Israel – reports indicate Israel acted alone in latest attack on Iran's nuclear ambitions
Bomb placed within nuclear facility allegedly set off by remote control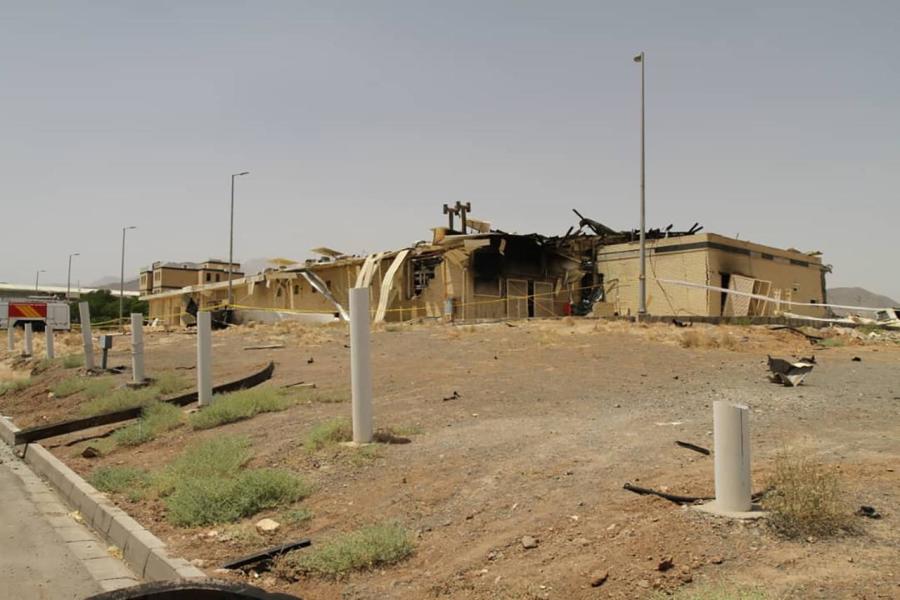 Damaged Natanz nuclear facility (Photo: Atomic Energy Organization of Iran)
In a dramatic and clandestine operation, a bomb was smuggled into Iran's Natanz nuclear facility. The explosive device was set off, remotely, on Sunday night resulting in a blast that knocked out power and set back Iran's nuclear program some nine months.
Iran immediately accused Israel of the attack while Israel has remained silent.
The New York Times, which broke the story, is reporting that Israel acted alone in this operation and that Washington denies knowing anything about it.
Fereydoun Abbasi, head of the Iranian Parliament's energy committee, in an interview with state television on Monday, more or less confirmed The New York Times account.
"The enemy's plot was very beautiful,'' he said. "I'm looking at it from a scientific point of view. They thought about this and used their experts and planned the explosion so both the central power and the emergency power cable would be damaged."
The extent of the damage is unclear, but officials estimate it will take months to get back to where it was.
Nevertheless, the regime vehemently vowed to move forward – and to exact revenge.
"A large portion of the enemy's sabotage can be restored, and this train cannot be stopped," Ali Akbar Salehi, the head of Iran's Atomic Energy Organization, told Iranian media on Monday.
Meanwhile, Foreign Minister Mohammad Javad Zarif said in a statement that Israel wanted "to take revenge because of our progress in the way to lift sanctions."
"But we will take our revenge on the Zionists," he threatened.
U.S. Defense Secretary Lloyd Austin III, who was in Israel on an official state visit, did not once mention Iran, despite the attack at Natanz being the main headline around the nation.
But, in separate press conferences with Austin, both Prime Minister Benjamin Netanyahu and Defense Minister Benny Gantz stressed Israel's right to defend itself against a nuclear Iran.
"In the Middle East, there is no threat more dangerous, serious and pressing than that posed by the fanatical regime in Iran," Netanyahu said.
Iranian leaders often call for Israel's destruction.
"We both agree that Iran must never possess nuclear weapons," Netanyahu said to Austin. "My policy as prime minister of Israel is clear. I will never allow Iran to obtain the nuclear capability to carry out its genocidal goal of eliminating Israel, and Israel will continue to defend itself against Iran's aggression, and terrorism."
What's Next?
The attack comes just days after the U.S. opened talks with Iranian officials on the possibility of America rejoining the nuclear deal, the Joint Comprehensive Plan of Action (JCPOA).
Former national security adviser Yaakov Amidror warned that if Iran does seek revenge, it can inflict serious damage on Israel.
"Yes, Iran has the potential to harm us significantly. It depends on what level they want to produce this encounter," Amidror told Radio 103 FM. "They can kidnap, and this will not be the first time; they can harm Israelis and Israeli institutions abroad, and this too will not be the first time; they can try what they are trying to do to Israeli-owned ships, and this too will not be the first time. At the highest level, they can fire missiles at the State of Israel."
Amidror is a senior fellow at the Jerusalem Institute for Strategic Studies.
In the past month, mysterious attacks on both Iranian and Israeli ships have occurred with no clarity as to who perpetrated the attacks and neither side taking credit for any of them.
Meanwhile, Gantz was dealing with leaks from Israeli military or intelligence officials about the attack and called for an investigation. He said such leaks are "damaging to our troops, to our security and to the interests of the State of Israel."
"We cannot act when everyone is chattering on with their opinion. We cannot accept these winks and fairytales from 'Western officials,'" Gantz said.
Will the attack affect U.S.-Israeli relations vis-a-vis Iran?
Israel perceived the new administration's approach to Iran as weakness. And with President Joe Biden's stated intention to reenter the nuclear pact with Tehran, which former President Donald Trump pulled out of in 2018, Israel may seek to act on its own to derail Iran's nuclear ambitions.
American officials made it clear – they were not involved in this major attack.
"The U.S. was not involved in any manner," White House spokeswoman Jen Psaki said. "We have nothing to add on speculation about the causes or the impacts."
Zarif, meanwhile, was under pressure from fellow Iranian lawmakers to suspend talks with America after the attack, and perhaps that was another outcome Israel was hoping for.
More than 10 years ago, Israel and America launched a joint cyberattack to crash the centrifuges at Natanz.
And over the years, American leaders have reiterated support for Israel's right to defend itself. Israeli attacks on Iranian targets have not been condemned even, when Israel was believed to be behind last year's targeted assassination of the country's top nuclear scientist, Mohsen Fakhrizadeh, outside of Tehran.
But Sunday's attack raises the question of whether Israel has determined it must go it alone when it comes to Iran.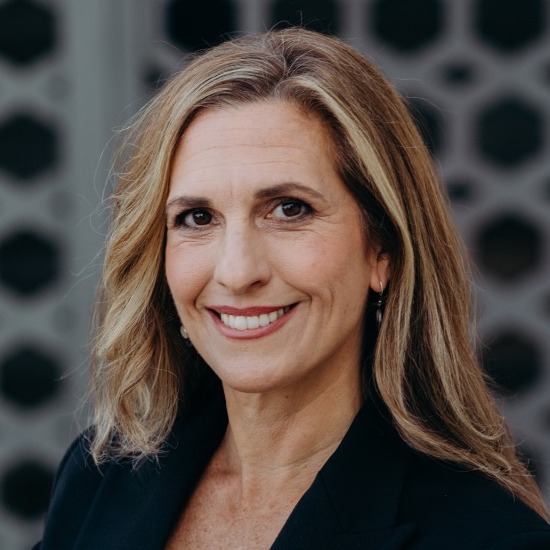 Nicole Jansezian was the news editor and senior correspondent for ALL ISRAEL NEWS.
A message from All Israel News
Help us educate Christians on a daily basis about what is happening in Israel & the Middle East and why it matters.
For as little as $5, you can support ALL ISRAEL NEWS, a non-profit media organization that is supported by readers like you.
Donate to ALL ISRAEL NEWS
Current Top Stories
Comments