Who is Biden's intended nominee to serve as next US ambassador to Israel? Tom Nides is 'an ideal choice,' will 'solve issues without unnecessary arguments,' sources tell ALL ISRAEL NEWS
Former Ambassador to U.S. Danny Ayalon predicts a warm relationship between US, Israel during Biden term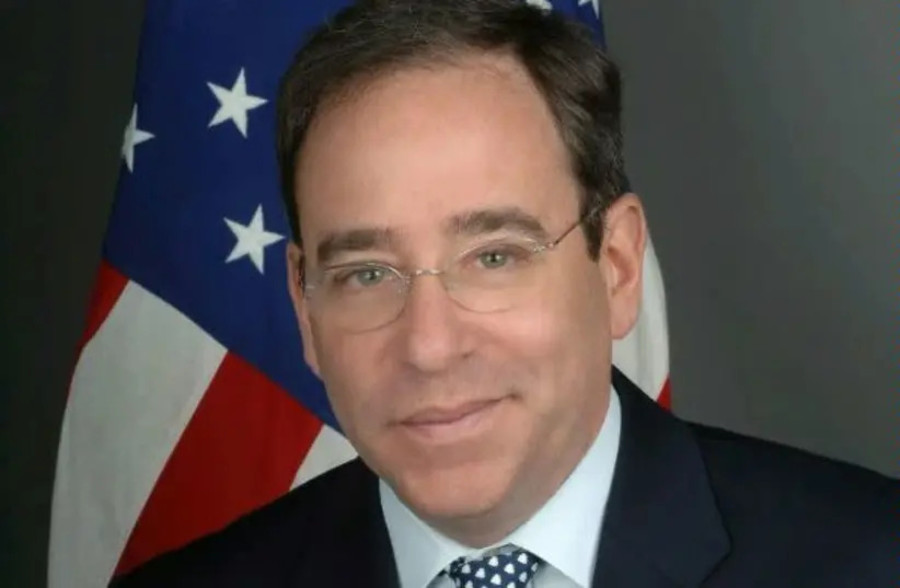 Thomas Nides, U.S. President Joe Biden's candidate for ambassador to Israel (Photo: U.S. State Department)
Israelis and Jewish Americans welcomed U.S. President Joe Biden's intention to nominate Tom Nides, a former State Department senior official, for U.S. ambassador to the Jewish state.
Former Israeli Ambassador to the U.S. Danny Ayalon was Israel's deputy foreign minister when Nides was U.S. deputy secretary of state under former President Barack Obama. Ayalon – who serves on the ALL ISRAEL NEWS Advisory Board – described Nides as "sharp, quick-thinking and high caliber in Washington" with a geopolitical understanding that suits Israel.
"Nides is a great choice," Ayalon told ALL ISRAEL NEWS. "The role of the U.S. ambassador to Israel is critical for the relationship because he's the ears and eyes for Washington. Also, his professional opinion carries a lot of weight in Washington."
And though the Democratic administration in the United States is now encountering a more right-wing prime minister in Israel, Ayalon doesn't foresee any major clashes.
"In the past, some ambassadors called on D.C. to pressure the Israeli government," Ayalon said. "Nides is experienced enough to understand the geopolitics."
One Democratic source heavily involved in the Middle East told ALL ISRAEL NEWS on condition of anonymity that Nides is an ideal choice because he is close to Biden, Secretary of State Tony Blinken and National Security Advisor Jake Sullivan and has the confidence of the president.
The source told us this sends a strong signal that Biden is putting a close, trusted insider in Jerusalem.
Ayalon expects the Israel-U.S. relationship under a Democratic president will be comparable to the one during former President Bill Clinton's term, not like Obama's cantankerous relationship with Israel under then-Prime Minister, Benjamin Netanyahu.
Relations between the U.S. and Israel was bonhomie under former President Donald Trump and Ambassador David Friedman, who was supportive of right-wing Israeli policies including support of the settlements.
"There wasn't anyone like Friedman before him, and there won't be anyone like Friedman after him," Ayalon said. "Friedman was exceptional. He was a true Zionist, a true American patriot and a Jewish patriot."
Friedman was responsible for much of what the Trump administration proposed and accomplished during the former president's four-year term, including proposing Israeli sovereignty over 30% of Judea and Samaria, recognizing Jerusalem as Israel's capital, and moving the embassy and the American recognition of Israeli sovereignty over the Golan Heights.
"At the end of the day, every ambassador has to reflect – in broad brush strokes – his president," he said.
"Biden certainly is not Trump, but Nides is a guy who will solve issues without getting into unnecessary arguments like Obama," Ayalon added saying that, "during my time (working with Nides) even if we didn't agree on something, we agreed to disagree."
Ayalon also noted that Bennett – despite being perhaps more rightwing than Netanyahu – has already forged a different approach to the Iranian threat which is one of the top issues Israel and the U.S. will encounter, along with the Israeli-Palestinian conflict.
Bennett dispatched IDF Chief of Staff Aviv Kochavi to meet with his American counterparts to talk about the Iranian nuclear deal as a fait accompli, and make sure Israel's interests are represented.
"Here Bennett understands that the agreement is a done deal, but now we have to work on the details," Ayalon said.
On the Palestinian issue, Ayalon doesn't expect much change as long as the two sides fail to reach an agreement.
"There won't be any difference from any previous Democratic administrations, but we will see more of a Clinton-style, not Obama. I think Biden will have more of a warm relationship" with Israel, he said.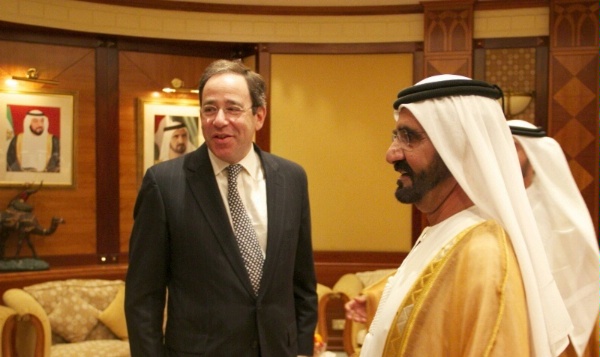 Then-Deputy Secretary of State Thomas Nides meets with UAE Prime Minister Sheikh Mohammed bin Rashid Al Maktoum (Photo: U.S. State Department)
While Nides is expected to sail through Senate confirmation hearings, the only concern is when those will take place. If he is confirmed by the Senate prior to the August recess he might be posted to Jerusalem in the early fall. However, if it is after the recess, we may be looking at a fall confirmation process and then a late fall, early winter arrival, which is not ideal.
Sources told ALL ISRAEL NEWS that they want the process to move quickly.
Nides (pronunciation rhymes with tides) was born in Duluth, Minn. Throughout his career, Nides has served in both the public and private sectors – primarily in finance – and now is set to become the third consecutive Jewish American to serve in the ambassador role, following Friedman (2017-2021) and Dan Shapiro (2011-2017).
The White House describes Nides as "a distinguished public servant and business leader." Nides was most recently the managing director and vice-chairman of Morgan Stanley. During his career in the State Department, he served as deputy secretary of state for Management and Resources under Hillary Clinton. He is also a member of the Council on Foreign Relations.
During Obama's administration, Nides helped get the administration's approval to extend loan guarantees worth billions of dollars for Israel, according to the Jewish News Syndicate.
Arnold Nides, his late father, owned a finance company and was president of the Duluth Temple Israel and the Duluth Jewish Federation.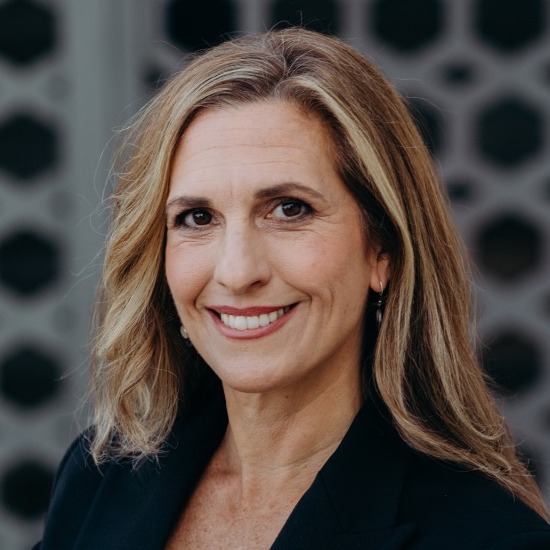 Nicole Jansezian is the news editor for both ALL ISRAEL NEWS and ALL ARAB NEWS and senior correspondent for ALL ISRAEL NEWS
A message from All Israel News
Help us educate Christians on a daily basis about what is happening in Israel & the Middle East and why it matters.
For as little as $5, you can support ALL ISRAEL NEWS, a non-profit media organization that is supported by readers like you.
Donate to ALL ISRAEL NEWS
Current Top Stories
Comments