New Knesset caucus calls for new policy on Gaza to put a once-and-for-all stop to Hamas
'Israel must seek actual victory against its enemies,' Knesset member says
Inaugural 2022 meeting of the Knesset Israel Victory Caucus (Photo: Maayan Hoffman)
JERUSALEM—Israel must give up its illusion of victory and seek actual victory against its enemies, one Knesset member said Monday at the inaugural 2022 meeting of the Knesset Israel Victory Caucus.
Co-chaired by Zvi Hauser of the New Hope party and fellow Knesset Member Evgeny Sova of Yisrael Beytenu, the caucus was formed to raise awareness that the "victory of Israel over its enemies means the victory of the Zionist idea and recognition that the State of Israel is the national homeland of the Jewish people," the caucus website says.
It stresses the need for a clear military victory over the country's enemies – acting in parallel with the Congressional Israel Victory Caucus in the U.S.
"Israel lives in a difficult neighborhood and we need victory to ensure the continuation of the State of Israel," Hauser stressed. "We need to look not only victorious in the eyes of enemies, but also internally."
The meeting centered largely on the need to put a once-and-for-all stop to Hamas and its firing of thousands of rockets at Israel – rockets that are becoming more plentiful and more precise, Hauser said.
"Israel is the only country on earth that endures firing on its citizens regularly and it will continue to get worse unless proper deterrence is achieved against Hamas in Gaza," he added. "There is no choice but for Israel to change its Gaza policy."
Sova expressed similar sentiments, noting that the country is already anticipating its next battle with Hamas. But he added that one of the reasons for Israel's challenges is that it has never actually won a war. Sova said Israel might appear victorious, but unless the enemy and the public sphere accepts the win, victory does not exist.
Israel did not win the War of Independence in 1948, the Six-Day War in 1967, the Yom Kippur War in 1978 or any subsequent battles because the Jewish state is still fighting to live on its historic land, he said, and because the Palestinians and much of the international world does not accept Israel.
"This is not a question of Right or Left, but something we can all agree on: We need to beat our enemies, whether they are in Gaza or anywhere else," Sova said.
Knesset Member Simcha Rotman of the Religious Zionism party responded that "we cannot be victorious if we do not know who the enemy is."
U.S. Congressman Scott Perry (R - Penn.) addressed the room via video in solidarity with the caucus and Israel.
"We see regular terrorist attacks, not about land or border, but attempts to destroy the state, the sovereignty and the people of the Jewish state, and to just obliterate your homeland," he said. "That is the true root of the conflict. Ultra-violent Palestinian rejectionism is what must be defeated."
"We stand solidly along with all our friends in Israel as you fight terror and violence," he continued. "Your greatest friend and ally, the US, stands with you at all times and mourns with you when violence has succeeded in your country."
A highlight of the meeting was an address by Tekoa resident Yair Maimon, a computer programmer turned hero, who recently spotted an armed Palestinian climbing a fence only feet from his house, then grabbed his gun and shot him - likely saving his life and the lives of his wife, children and many others.
"We were sitting on the porch when I saw this guy scaling up and I understood there was going to be an attack. I sent my wife inside and she locked the doors. I took my gun and found him and that was the end of the event," Maimon recalled. "Ten hours later, my wife and I get out of bed - not from sleep, at 6:30 in the morning and we go and sit on our porch and drink a cup of coffee.
"In my mind, this is victory."
Maimon added that he believes that some Palestinians are motivated to kill Israelis because they believe their own victory is "around the corner. They think we are here temporarily. They say that we were not here for 2,000 years, so we won't be here again."
He called on the room to help relieve the Palestinians of this false narrative.
"Those who want peace, we will put out our hands, and those who don't, we will defeat them," Maimon concluded.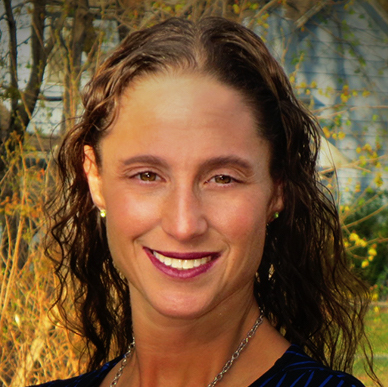 Maayan Hoffman is a veteran American-Israeli journalist and strategic communications consultant. She is Deputy CEO - Strategy & Innovation for the Jerusalem Post, where she also served as news editor, head of strategy and senior health analyst.
Popular Articles
A message from All Israel News
Help us educate Christians on a daily basis about what is happening in Israel & the Middle East and why it matters.
For as little as $5, you can support ALL ISRAEL NEWS, a non-profit media organization that is supported by readers like you.
Donate to ALL ISRAEL NEWS
Latest Stories
Comments