Netanyahu government to be sworn in no later than Jan. 2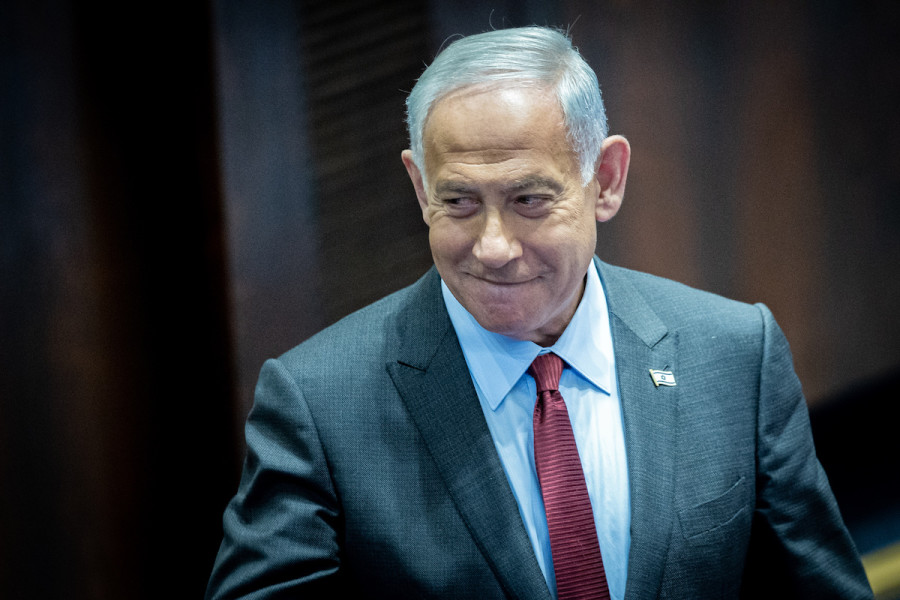 Likud Head MK Benjamin Netanyahu during a vote for the new Knesset speaker, Dec. 13, 2022. (Photo: Yonatan Sindel/Flash90)
The State of Israel will have a government by Jan. 2, Likud Knesset Member Yuli Edelstein told a group of Jewish journalists on Tuesday at the Knesset.
"On the one hand, there was a landslide victory for the Right," Edelstein said. "On the other hand, there have been difficulties forming a new coalition government. But rumor has it that it is going to happen by Jan. 2."
Benjamin Netanyahu is set to inform Israeli President Isaac Herzog on Wednesday evening that he has obtained enough support to form a government – meeting Herzog's deadline.
However, the announcement must still be made before the Knesset plenum, which is not convening Wednesday, according to an agreement brokered with the opposition. As such, the announcement will only be made in the plenum on Monday, Dec. 26.
Netanyahu will then have a week, until Jan. 2, to finalize his government, present it to the plenum and have it sworn in.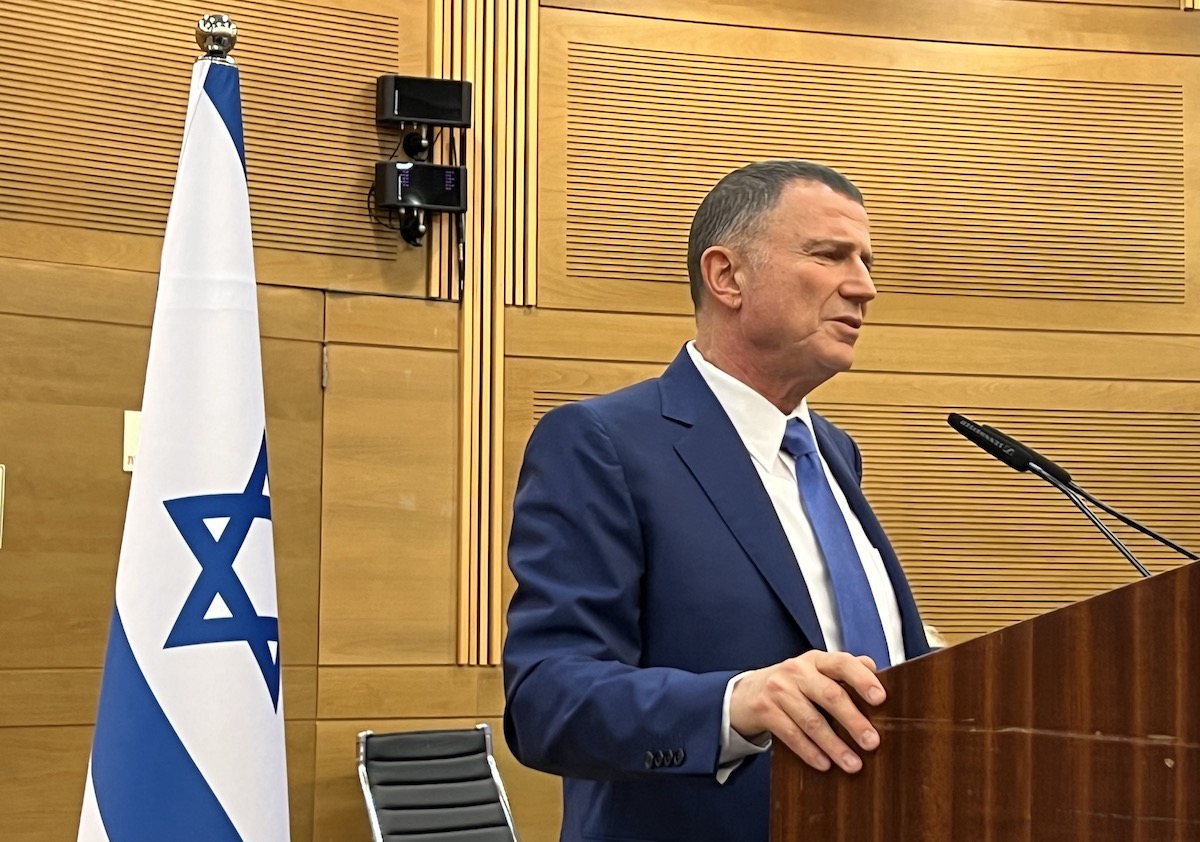 Likud Knesset Member Yuli Edelstein speaking at the Jewish Media Summit at the Knesset in Jerusalem, Dec. 20, 2022 (Photo: Maayan Hoffman)
Likud officials said that Netanyahu does not want to wait for the Jan. 2 deadline and that once the so-called "Deri," "Ben Gvir" and "Smotrich" bills are passed into law by next Wednesday, he will want to move forward. This would mean that the new government could be formed as early as next Thursday. 
The Knesset committees have been holding marathon meetings to legislate these bills ever since a temporary Knesset speaker was appointed on Dec. 12. The committees have continued meeting in order to bring them to a vote in the plenum by next Wednesday.
The so-called "Deri" bill would enable someone who has been convicted of a crime but not sentenced to jail time to serve as a minister. Currently, this decision is in the hands of the judicial system and a judge can decide if the crime has enough moral turpitude to prevent him or her from serving. Deri wants to make it that only jail time would automatically prevent someone from being a minister – a bill that could also directly benefit Netanyahu if his bribery charge is dropped. 
Ben Gvir's bill gives the Internal Security minister additional powers that in the past went to the police inspector-general. This is also personalized legislation, as Netanyahu has committed the Internal Security Ministry to Ben Gvir.
Smotrich's bill cements the ability to have two ministers serve in the same ministry, as opposed to in the past, when exceptions had to be passed on a case-by-case basis.
There have already been two cases of this. Michael Biton served as a second minister in the Defense Ministry under Benny Gantz in 2020-2021 and Meir Sheetrit was a second minister in the Finance Ministry along with Netanyahu in Ariel Sharon's government in 2003-2005.
The opposition intends to filibuster to stymie efforts to pass all three bills next week.
If they succeed, Prime Minister Yair Lapid and his ministers will be able to add another calendar year in office to their resumès.
The International Jewish Media Summit opened Monday evening and brings together around 120 Jewish journalists and bloggers from across the world, including from the U.S., Germany, Hungary, France, Argentina, Turkey and Russia.
Edelstein responded to concern by the Jewish press that the incoming government could have a negative impact on Israel-diaspora relations. He said that although he believes that some members of the incoming coalition do not understand the sensitivity of these relations and may "not be sensitive" because they do not understand, "this does mean the coalition will act accordingly."
Many Jewish leaders in the diaspora have expressed concern that Religious Zionism party head Bezalel Smotrich and Jewish Power chairman Itamar Ben Gvir could alienate Jews abroad, especially in the United States, where Jews tend to be more liberal and secular. 
Already, incoming lawmakers have said they want to stop recognizing non-Orthodox conversions and to remove the "grandchild clause" from the Law of Return that enables non-Jewish grandchildren of Jews on either side to automatically receive citizenship in the Jewish state, among other issues. 
Edelstein said he does not agree with this legislation and intends to "do my part" to ensure that such changes are not rolled out.
Last week at the Christian Media Summit in Jerusalem, the leader of the International Christian Embassy Jerusalem (ICEJ), Juergen Buehler, also said that his community is "a little bit concerned about some of the coalition partners that are coming into the government," who have made negative statements about Christians in the past.
A member of the opposition, Knesset Member Sharren Haskel (Blue and White party) admitted she is "really worried about the upcoming government" and said that she and her colleagues would "fight a lot of their legislation."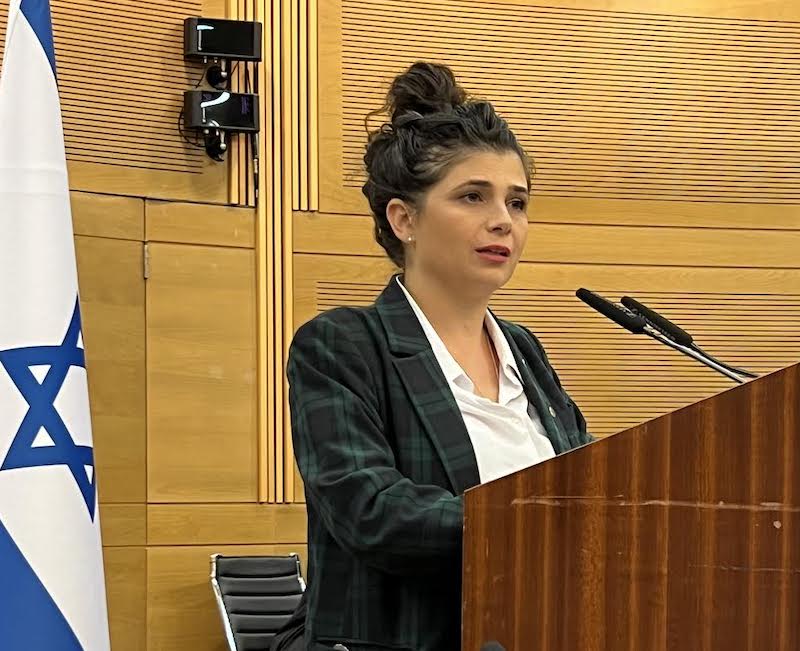 Blue and White Knesset Member Sharren Haskel speaking at the Jewish Media Summit at the Knesset in Jerusalem, Dec. 20, 2022 (Photo: Maayan Hoffman)
She likewise expressed concern that Israel's executive branch is likely to have half the number of women that the previous government did, which she said is taking a step back and does not put Israel's best foot forward to the world. 
Similar sentiments were expressed later in the evening at a Jewish Media Summit event held at Friends of Zion by outgoing Diaspora Affairs Minister Nachman Shai.
"These days, I am very worried," Shai told the journalists. "Those who expect that the support of the Jews in the world is in their pocket are making a bitter mistake."
He highlighted how in recent years studies show that support for Israel has weakened among the younger generation, including many young Jews saying that they disapprove of the country's policies.
"The incoming government only sprinkles salt on these wounds," Shai said.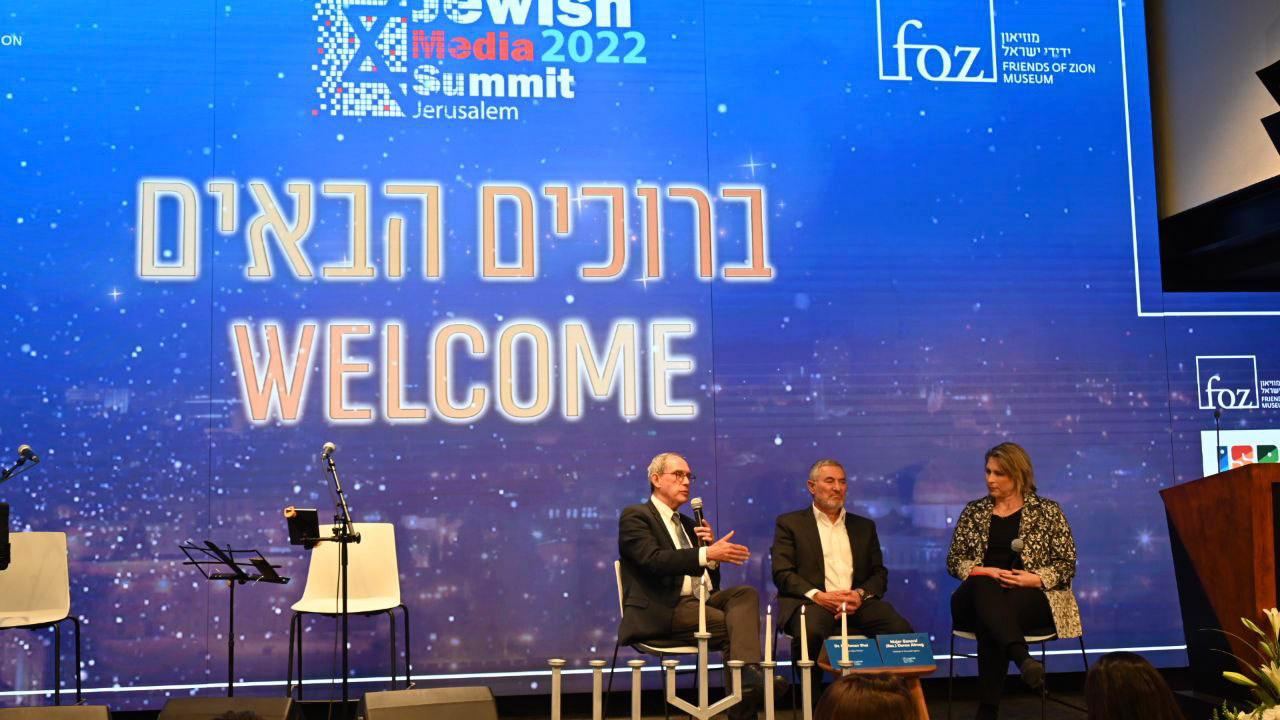 Diaspora Affairs Minister Nachman Shai at the Friends of Zion Museum. (Photo: GPO)
Yet Haskel also said that she recognizes they will have to govern alongside the coalition, which enjoys a large majority and which was voted in by the people. 
"The coalition will find our cooperation on those things that benefit our country and people," Haskel said. "We are not in opposition to the country."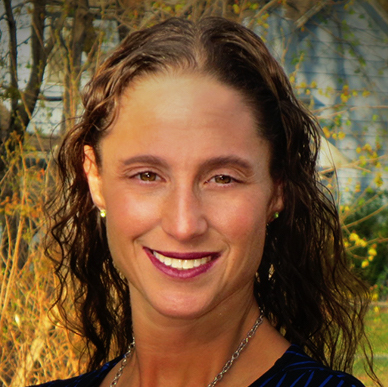 Maayan Hoffman is a veteran American-Israeli journalist and strategic communications consultant. She is Deputy CEO - Strategy & Innovation for the Jerusalem Post, where she also served as news editor, head of strategy and senior health analyst.
A message from All Israel News
Help us educate Christians on a daily basis about what is happening in Israel & the Middle East and why it matters.
For as little as $5, you can support ALL ISRAEL NEWS, a non-profit media organization that is supported by readers like you.
Donate to ALL ISRAEL NEWS
Current Top Stories
Comments