Learning about Mars from the Golan Heights?
Studies of depressions in the Golan Heights could help understand similar formations on Mars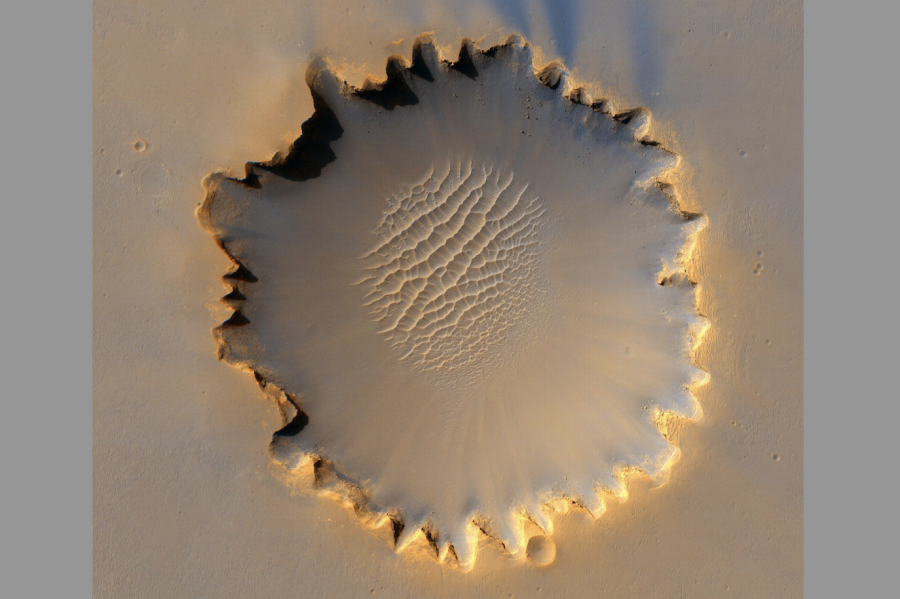 Mars' Victoria Crater at Meridiani Planum is seen in this image taken by NASA's High Resolution Imaging Science Experiment (HiRISE) camera in this picture released Oct. 6, 2006. (Photo: REUTERS/NASA/JPL/Caltech/Handout)
A group of Israeli researchers are studying crater-like depressions in the Golan Heights in order to understand the processes that led to their formation and hoping to glean insights into similar depressions on Mars. 
Geologists Roy Naor and Itay Halevy, from the Earth and Planetary Sciences department at the Weizmann Institute of Science in Rehovot, Israel, released the results of a joint study on depressions in the Golan in the Geological Society of America Bulletin. 
Most rocky planets and moons in the solar system have impact craters, which are formed by collisions with smaller objects. How these craters are formed is well-known and understood. 
However, in addition to these, there are other visible craters, which formed in entirely different ways. Understanding how those depressions came to be on Earth could help us understand the geological history of other planets and moons in the solar system. 
Naor and Halevy focused their studies on a type of depression in the Golan Heights called "Jubas." "Juba," which means "pit" in Arabic, is the name given to several small depressions found throughout a 30-square-kilometer section of the Golan Heights. 
As with similar pits discovered on Mars, these depressions are located at the periphery of an inactive volcanic region. Due to their similarity in shape and in location, the researchers chose to study these Jubas using the tools used by geologists to study other planets. 
They first conducted topographical mapping of the Jubas using LiDAR (Light Detecting and Ranging). LiDAR mapping uses short laser pulses to measure distances. The system is used in 3D modeling as well as in some driver-assistance features on newer cars. 
The researchers concluded that the Jubas were formed within a process of collapse, rather than during impact events. 
They suggested several processes which could lead to the pits' formation. One process is Karst dissolution of sedimentary rocks resulting from water seepage. Others could be the emptying of adjacent magma chambers, leading to the collapse of layers above, or collapse due to tectonic activity. 
According to the researchers, the average ratio between the depth and diameter of the Jubas they studied were similar to those of some pit clusters on Mars. Taken together with the similar geological environment found there, they believe this indicates a similar formation process. 
The researchers suggested that an in-depth study of these formations in the Golan Heights would help in the study of geological phenomena on Mars and throughout the solar system.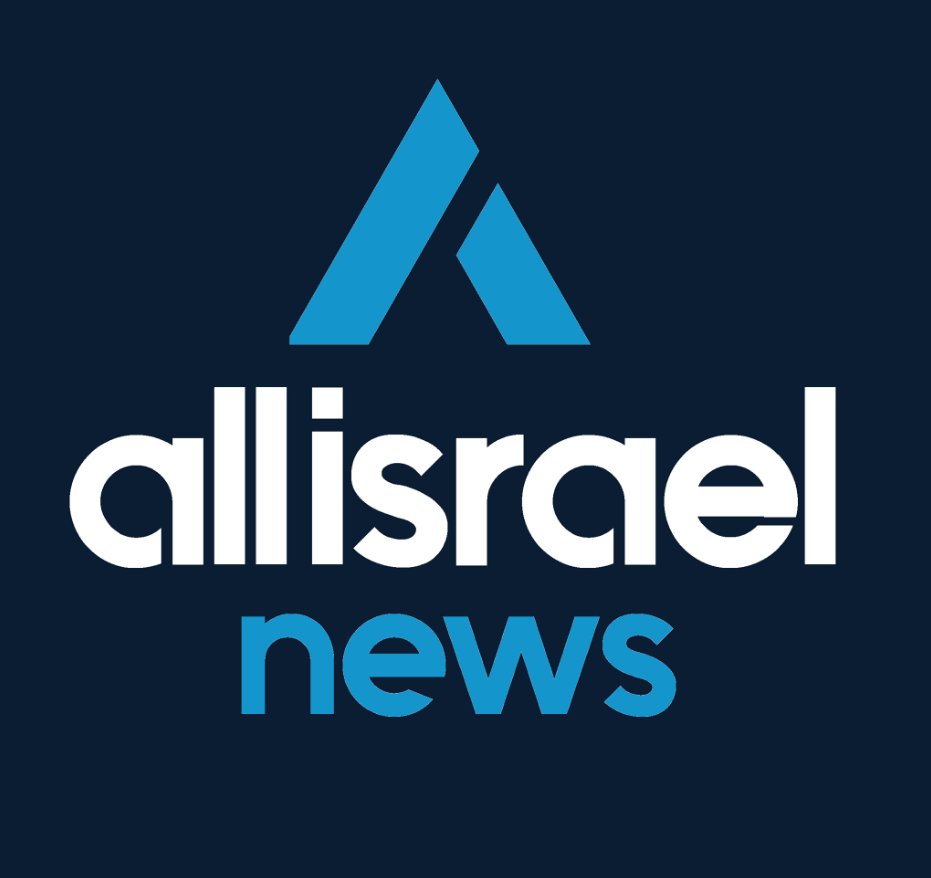 The All Israel News Staff is a team of journalists in Israel.
A message from All Israel News
Help us educate Christians on a daily basis about what is happening in Israel & the Middle East and why it matters.
For as little as $5, you can support ALL ISRAEL NEWS, a non-profit media organization that is supported by readers like you.
Donate to ALL ISRAEL NEWS
Current Top Stories
Comments