Latest efforts at Iran nuclear appeasement won't work any better than the last one, according to WSJ
Biden is hoping Iran will put its nuclear ambitions on hold until after the 2024 elections, is willing to pay billions
U.S. President Joe Biden (Photo: Oliver Contreras/Sipa USA), Iranian Ayatollah Ali Khamenei (Photo: khamenei.ir)
The Biden White House is eager to sign a mini-deal with Iran and avoid one less security crisis, just as the 2024 presidential campaign is about to shift into a higher gear. The Wall Street Journal editorial board lambasted the U.S. president on Friday for "courting" the Islamic Republic once again.
The board warned in a column that the new nuclear understanding that is reportedly taking shape through indirect talks between Washington and Tehran, wouldn't be any better than the one former President Barack Obama signed in 2015.
"The same people who gave us the Iran nuclear deal in 2015 are trying to pull off a new version that would send Iran cash on day one in return for promises down the road," noted the editorial.
That "new version," according to reports, is a freeze-for-freeze agreement under which Iran will curb its uranium enrichment at 60% and the United States will provide Tehran with nearly $20 billion in sanctions relief. This percentage of purity is below the 90% weapons-grade level but remains vastly above the 3.67% level stipulated in the controversial 2015 Iran nuclear deal.
In addition, Tehran will commit to stopping Iranian proxy militia attacks on U.S. personnel in Syria and Iraq and release three American hostages. Iran is also set to receive access to frozen funds in Iraq and South Korea, estimated at about $17 billion altogether.
Last week, the U.S. gave Iraq the green light to transfer Iran an amount of $2.76 billion for gas and electricity, according to the WSJ. The paper's board called the payment a "bribe" to keep the Iranian regime engaged in nuclear talks.
"In reality, the U.S. is freeing up billions of dollars that will finance the Islamic Revolutionary Guard Corps and its imperialism across the Middle East," wrote the WSJ's board. It called Biden's new strategy on Iran a "remarkable retreat" that builds on a "hope and pay" model.
The writers of the editorial, therefore, warned: "This latest effort at nuclear appeasement won't work any better than the last one."
Unlike in 2015 with then-President Obama's Joint Comprehensive Plan of Action (JCPOA), it seems that the new Biden mini-deal will not necessarily compel Iran to undergo inspections and monitoring by the International Atomic Energy Agency (IAEA).
In an attempt to avoid domestic and international criticism, the White House is hoping to keep the new so-called "mini-deal" with Iran as quiet as possible. The deal is being labeled in the press as an "unwritten understanding," which likely means no photo-ops, no official signing, no ceremonies and also congressional oversight.
The timing of Biden's renewed diplomatic effort vis-à-vis Iran is not coincidental.
The talks have reportedly reached advanced stages just in time, before the president's attention is about to be increasingly dedicated to his 2024 re-election bid. In that sense, the deal is viewed by the WSJ board less as a restraint on Iranian nuclear ambitions and more as an effort to put those ambitions "on hold" until after the elections.
In other words, Biden is hoping to buy "quiet" on that one foreign front. However, as Israel's Prime Minister Benjamin Netanyahu often points out, any deal that does not address Iran's aggressions altogether – and still allows it to get to the nuclear brink – only helps to whitewash the regime's record and allow it to gain international legitimacy.
This comes at a time when it has become clear to all that Tehran is far from being merely Israel's problem. Iran has been providing Russia with drones to assist them in the war in Ukraine. Even more concerning is the idea that Iran gets to test its technology on a real-time battlefield.
"When the 'understanding' inevitably crumbles," wrote the WSJ, "Iran would face the world from a stronger position."
But Washington's mind is already made up, according to the Israeli premier.
While an unnamed Western official insisted that the merging new agreement is meant to block a potential Israeli military action against Iran, Netanyahu noted last week that it "will not oblige Israel."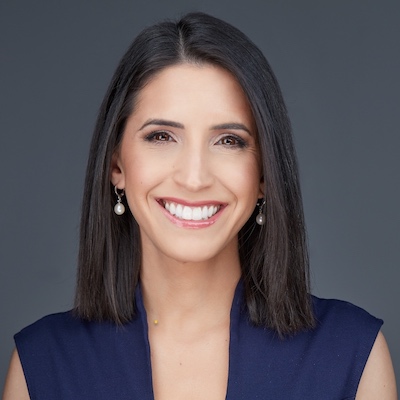 Tal Heinrich is a senior correspondent for both ALL ISRAEL NEWS and ALL ARAB NEWS. She is currently based in New York City. Tal also provides reports and analysis for Israeli Hebrew media Channel 14 News.
Popular Articles
A message from All Israel News
Help us educate Christians on a daily basis about what is happening in Israel & the Middle East and why it matters.
For as little as $5, you can support ALL ISRAEL NEWS, a non-profit media organization that is supported by readers like you.
Donate to ALL ISRAEL NEWS
Latest Stories
Comments