Kenyan Christian calls to fight for freedom of worship on Temple Mount
Rev. Dennis Nthumbi was in Israel last week. Says time to lift "veil of hypocrisy" off holy site and allow Jews, Christian to pray as equals.
Rev. Dennis Nthumbi on the Temple Mount in front of the Dome of the Rock, in Jerusalem's Old City (Photo courtesy Rev. Dennis Nthumbi)
A reverend from Kenya, who serves as an advisor to the president, has called on the global community to fight for freedom of worship on the Temple Mount.
"The fact that the Temple Mount is not accessible to people of all faiths should not be tolerated," said Rev. Dennis Nthumbi, who serves as the Africa director for the Israel Allies Foundation and advisor to His Excellency William Ruto. "It is time that the veil of hypocrisy be lifted and the issue faced head-on."
Nthumbi ascended the Temple Mount last Monday with Rabbi Yehuda Glick, a Temple Mount activist and former Knesset member who has fought for the freedom of worship on the mountain, considered the holiest place on earth to Jews and where Jesus ascended, prayed and preached.
While Israel controls the entrance to the Temple Mount, the area itself is governed by the Jordan Waqf and operates under Muslim authority. Jews and Christians are not allowed to walk freely but must be escorted by the police and stay in certain areas. Visitors cannot bring any Jewish or Christian sacred objects, including prayer books or even the Bible.
"As a Christian, I cannot reconcile with the fact that I cannot exercise my faith whenever I want to. God is omnipresent and omnipotent, and it is not right that when I am on the Temple Mount, I must 'behave myself,'" Nthumbi said. "I wanted to spend the whole day there, but I was only given 10 minutes. I felt the spirituality up there, removed my shoes and walked barefoot in the presence of God. But I could not pray loudly, could not prostrate myself.
"I wanted to kneel, to shout to God, to dance and those rights were taken away from me," he continued. "It is a human rights violation, and the government of Israel and the entire global community should combat this."
"Christians and Jews should not be considered second-class citizens on the Temple Mount," he said. "If they cannot access it, no one should."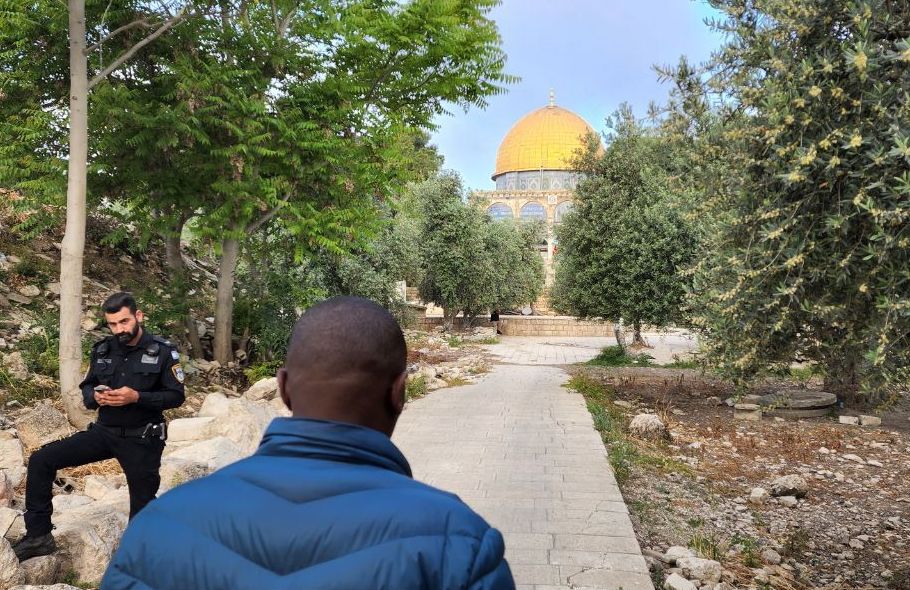 Rev. Dennis Nthumbi on the Temple Mount in front of the Dome of the Rock, in Jerusalem's Old City (Photo courtesy Rev. Dennis Nthumbi)
The Temple Mount was liberated by Israel during the Six-Day War more than 50 years ago. However, as Nthumbi asserted, it is "still in the hands of the violent," and "it is not a free site" for anyone who is not Muslim.
Nonetheless, the number of Jews visiting the holy mountain has skyrocketed recently. According to the NGO Beyadenu, 51,483 Jews visited Temple Mount last year, up from 34,651 in 2021 and 20,684 in 2020.
At the same time, there was also a rise in people being restricted on the Temple Mount. The NGO recorded 51 Jewish visitors arrested in 2021, 90 Jewish worshippers detained and 52 banned by police order.
Nthumbi said that he used his time on the Temple Mount to pray for his country and its relationship with Israel and that the president's visit to Israel would be successful.
Ruto was in Israel last week and met with the president and the prime minister, among other top officials. Nthumbi said the trip led to several new collaborations between the two countries, including plans to resume direct flights between Israel and Kenya – travelers now must stop in Ethiopia – and increased trade.
"A first batch of pineapple will be heading to Israel on June 5,"  Nthumbi said.
He explained that Kenya's Christian community sees Israel as a "pilgrimage" and "promised" land. Kenya has a population of more than 50 million people, 85% of whom are Christian.
Ruto is a devout Christian, as well. During his trip, he visited The Yad Vashem World Holocaust Remembrance Center and the Western Wall, where he prayed for more than 30 minutes.
"The president brought with him the weight of our nation to the Western Wall," Nthumbi said. "He prayed there for every man, woman and child of Kenya that God should bless them and our land and our country."
Nthumbi accompanied the president to the wall and said that as the president walked toward it, his pace quickened like he could not wait to be there, to open his heart to the heavens.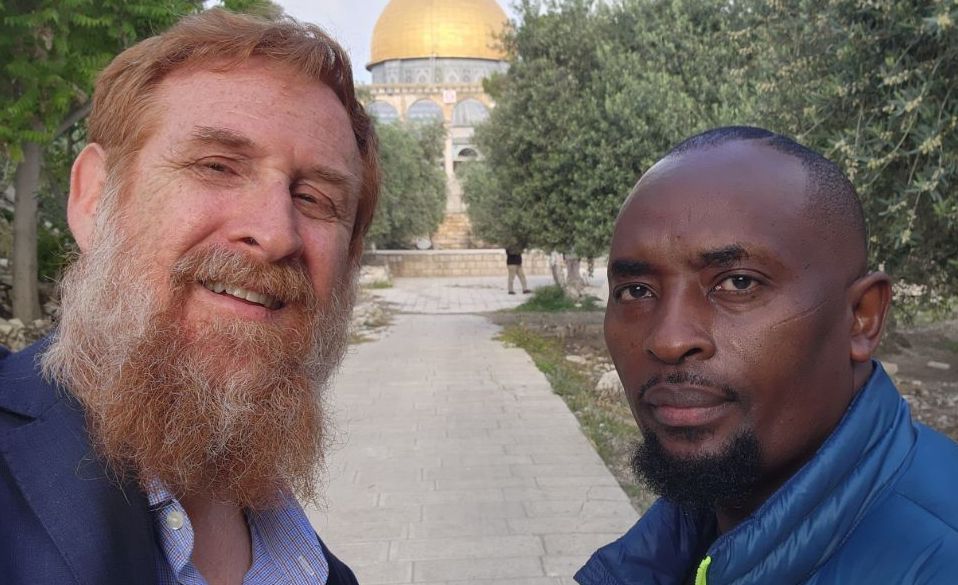 Rev. Dennis Nthumbi with Rabbi Yehuda Glick on the Temple Mount in front of the Dome of the Rock, in Jerusalem's Old City (Photo courtesy Rev. Dennis Nthumbi)
However, Israel has faced harsh criticism from certain African countries, including South Africa, which passed a symbolic resolution to downgrade its embassy to a liaison office in March.
Moreover, shortly after Israel rejoined the African Union as an observer state, the union voted to suspend its status.
Nthumbi, who is married and has five children, returned to Israel last Tuesday. He said he plans to continue to fight for Israel on his content.
Today, he oversees 16 Israel Allies Caucuses. Still, he intends to establish dozens more to help "combat the hate some Africans have against Israel and change it to love and compassion" in policy making.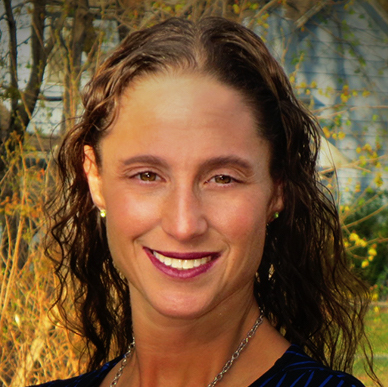 Maayan Hoffman is a veteran American-Israeli journalist and strategic communications consultant. She is Deputy CEO - Strategy & Innovation for the Jerusalem Post, where she also served as news editor, head of strategy and senior health analyst.
Popular Articles
A message from All Israel News
Help us educate Christians on a daily basis about what is happening in Israel & the Middle East and why it matters.
For as little as $5, you can support ALL ISRAEL NEWS, a non-profit media organization that is supported by readers like you.
Donate to ALL ISRAEL NEWS
Latest Stories
Comments