Judgment and Rapture coming soon, daughter of Billy Graham tells THE ROSENBERG REPORT
Prophetic 'signs' warn us to be ready, says Anne Graham Lotz
Anne Graham Lotz on TBN's The Rosenberg Report (Photo: Screenshot)
As evil is spreading around the globe – even amid the prophetic rebirth of Israel – could the Rapture of the Church happen in the next few years?
Anne Graham Lotz, an author and an internationally-renowned Bible teacher, is strongly convinced that she is part of the generation that will see the Rapture take place with her own eyes.
In a conversation with Joel Rosenberg, host of THE ROSENBERG REPORT on TBN and Editor-in-Chief of ALL ISRAEL NEWS, Graham Lotz confessed that "it wasn't until maybe 10 or 12 years ago that the Lord set me free to start speaking about it,"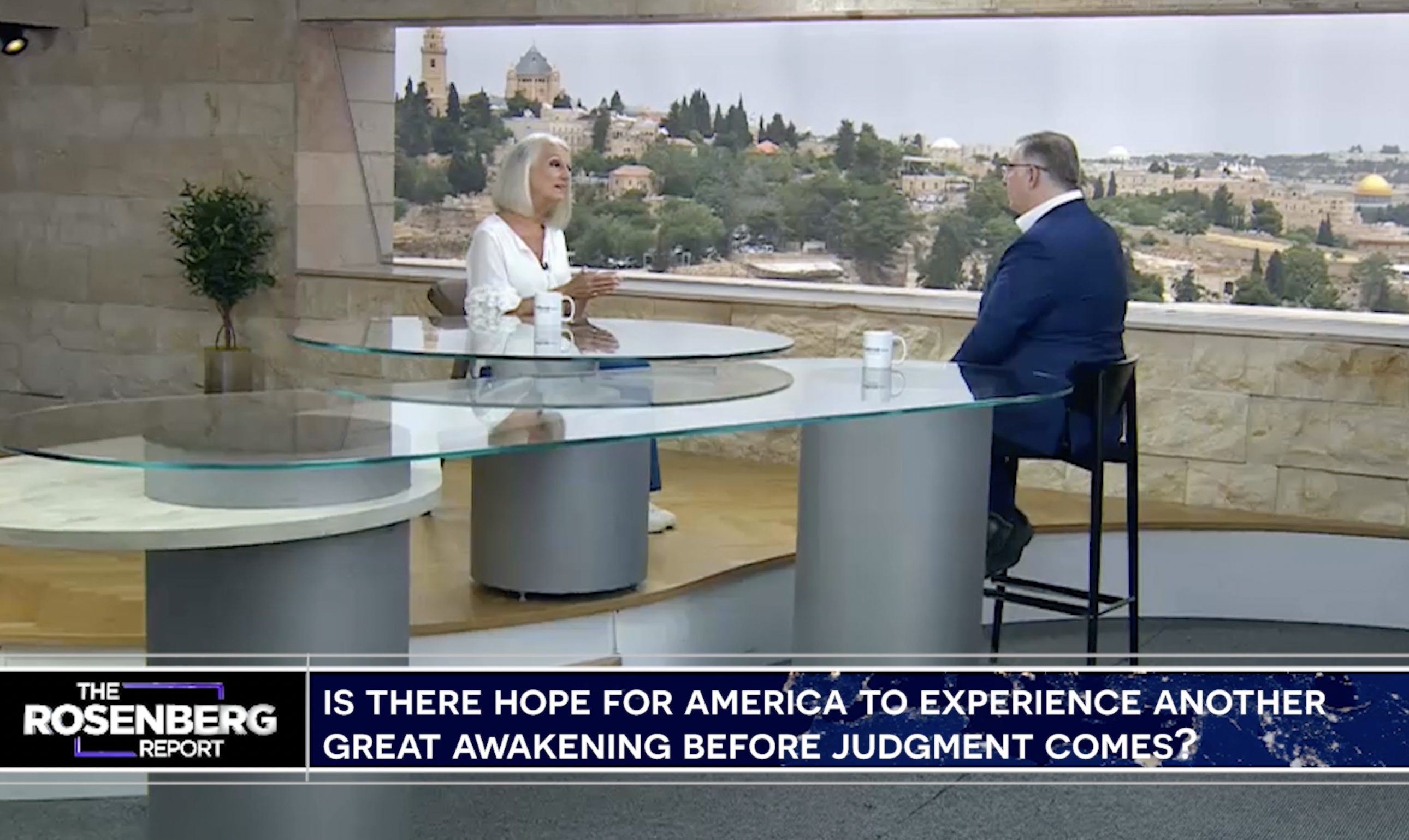 Joel Rosenberg interviews Anne Graham Lotz on TBN's The Rosenberg Report (Photo: Screenshot)
Anne is the daughter of Billy and Ruth Graham. She was born on May 21, 1948, the same year the Jewish State was established. Even though she was raised by the greatest Evangelist since the Apostle Paul and her mother was an incredible Bible teacher, Anne says it didn't necessarily mean she would become a strong follower of Jesus.
"Just because I'm Billy Graham's daughter doesn't mean I'm a child of God," Graham Lotz said. To this day, she still remembers the moment in which she welcomed Jesus into her life at a young age.
"I was a little girl. It was Good Friday and I'd seen a picture about Jesus on television. And I knew that He died for me. So I got down on my knees, told Him I was sorry for all the wrong things I'd done, asked Him to forgive me, come into my heart," Anne revealed.
"As I got a little bit older, I became aware of the birth of the rebirth of Israel on May 14th, 1948. So exactly one week later... I was born on the next Friday," she said.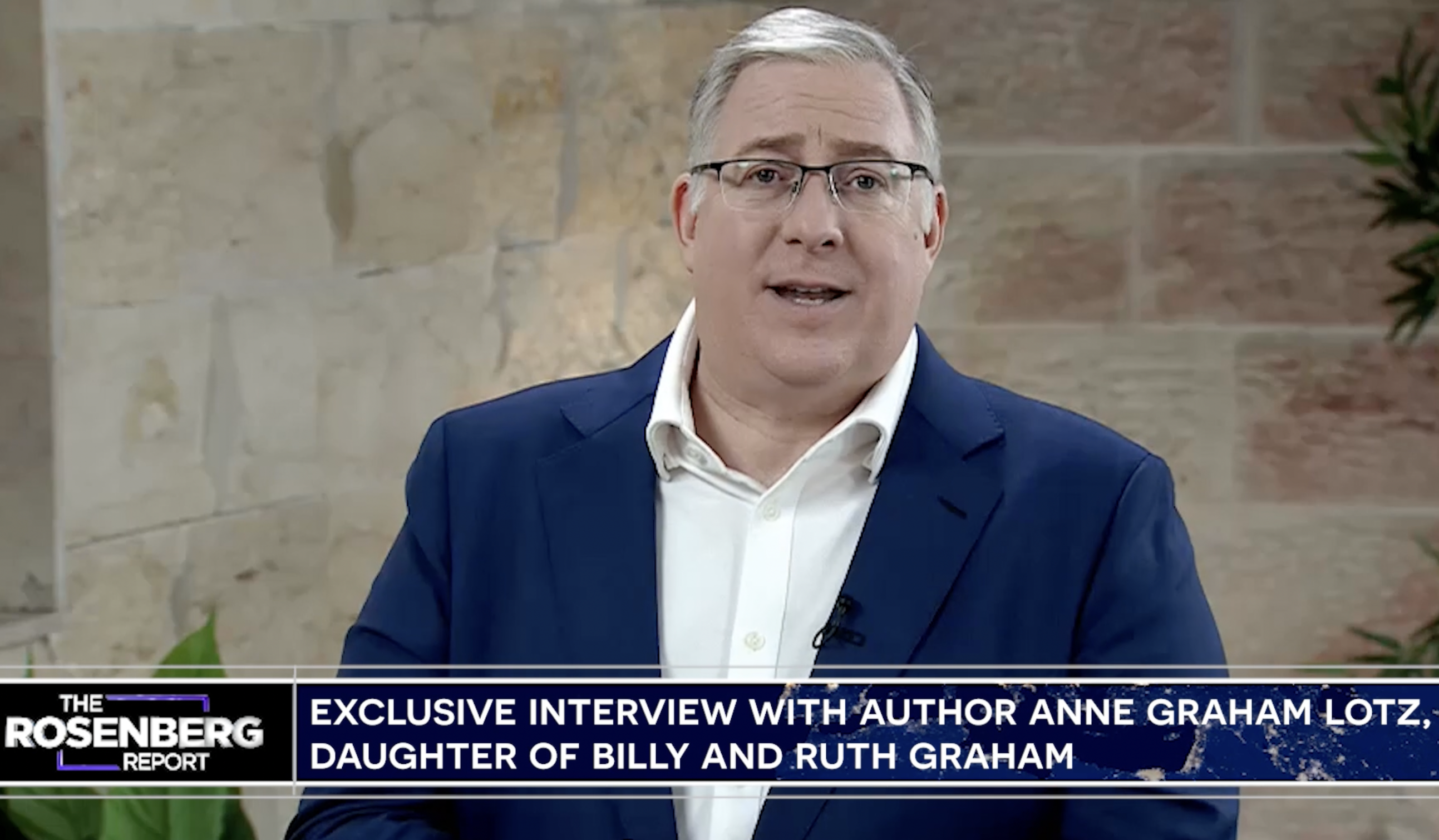 Joel Rosenberg interviews Anne Graham Lotz on TBN's The Rosenberg Report (Photo: Screenshot)
Graham Lotz admits she always "felt very entwined with Israel."
She referenced the scripture, Matthew 24, in which Jesus described Israel as a "fig tree" whose leaves would blossom again at the End of Days before the Rapture.
"He said when it puts forth leaves, then that generation that sees things that take place will be the last. And He was speaking several days before and referred to Israel as the fig tree, and in the Old Testament is referred to as a fig tree," Anne explained. "So, I believe it's a parable about the nation of Israel; that she was dormant for almost 2,000 years – May 14, 1948, that she put forth leaves. She was declared a nation by the United Nations and reborn. And we saw the fig tree come to life."
Jesus said that the generation that sees that will be the last, but He gave no specific time – the day or the hour – when it will happen.
Graham Lotz continued, "He didn't say you couldn't know the generation because He gave us enough signs so that we could know the generation. And so, generations and scripture - and you can correct me if I'm wrong - but 20 years, 40 years or 80 years... But if it's 80, so, and I'm 75, I think in the next five years we may be seeing the return of Jesus, because He said the generation that sees that birth of Israel again, the fig tree putting forth."
"I have had that strong compulsion that I'm in the last generation," she stressed.
Graham Lotz was visiting Jerusalem with a delegation of 100 women she was leading as part of a tour to the Holy Land and Jordan. In her interview for THE ROSENBERG REPORT, she emphasized that when the Rapture takes place, one must already be born again and ready to meet Jesus Christ, as there will be no time to get ready.
"There's no moment, no nanosecond to get ready. You have to be ready," she stressed. "So it's very important that we have a profession of faith, but all within it, which is the indwelling of the Holy Spirit that we have been born again from God's point of view, that He sees the seal of the Holy Spirit within us because we've been to the cross, we've confessed our sin, we've told God we're sorry."
When asked by Rosenberg if she believes there is hope for America to experience another Great Awakening before judgment comes, Anne replied: "Absolutely."
"Praise God that God loves everyone, and He's sent Jesus to die on the cross to bring people to faith so that they would be saved from their penalty for their sin," she said.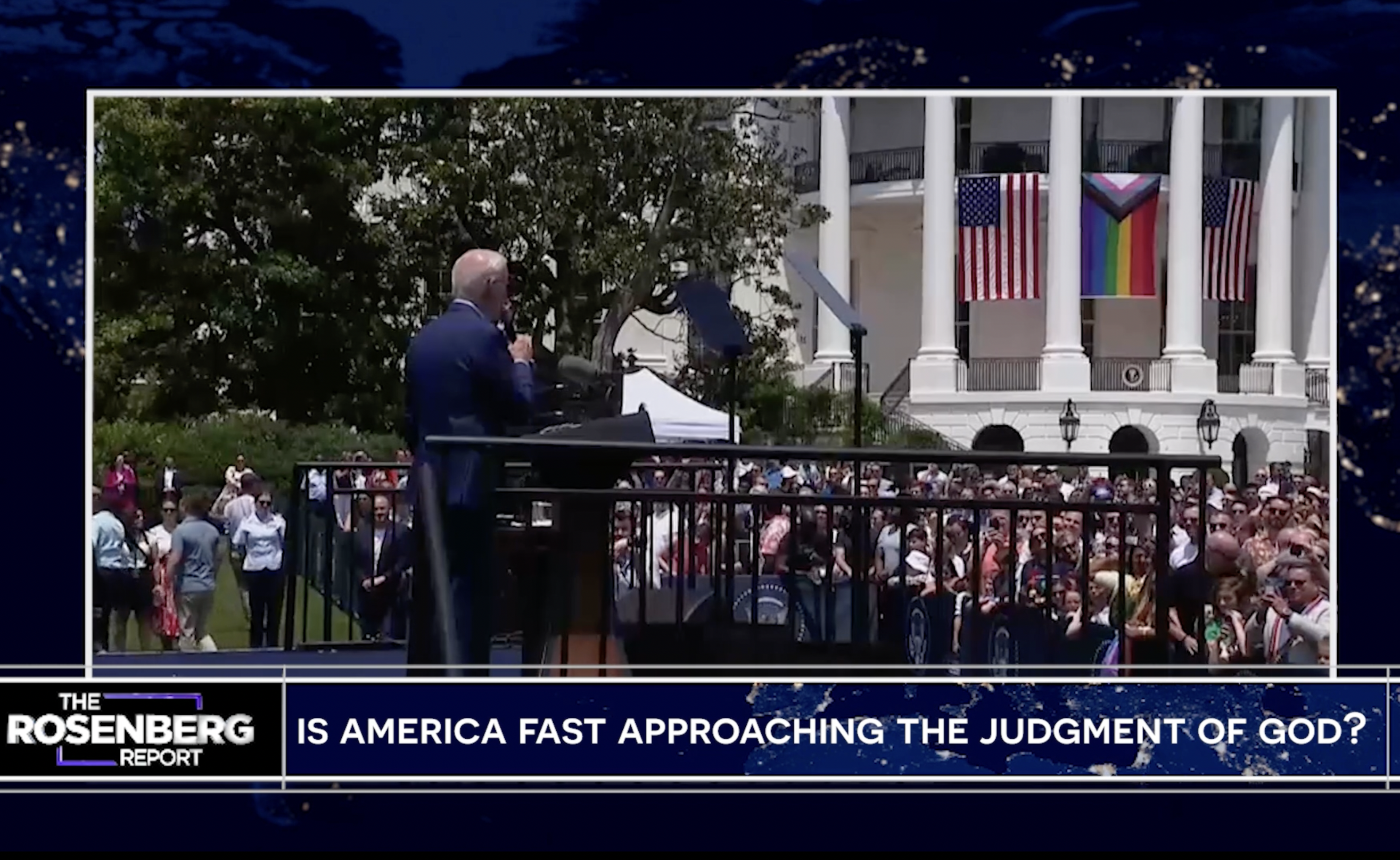 TBN's The Rosenberg Report (Photo: Screenshot)
Optimistically, she added, "I believe after the Rapture, there's going to be a worldwide awakening and revival. People that have been left behind suddenly get it and they put their faith in Jesus."
Don't miss the full episode of Joel's exclusive and candid conversation with Anne Graham Lotz.
THE ROSENBERG REPORT airs Thursday nights at 9 p.m. EST – and Saturday nights at 9:30 p.m. EST – on the Trinity Broadcasting Network (TBN).
To learn more about the show – and watch past shows – go to https://rosenbergreport.tv/.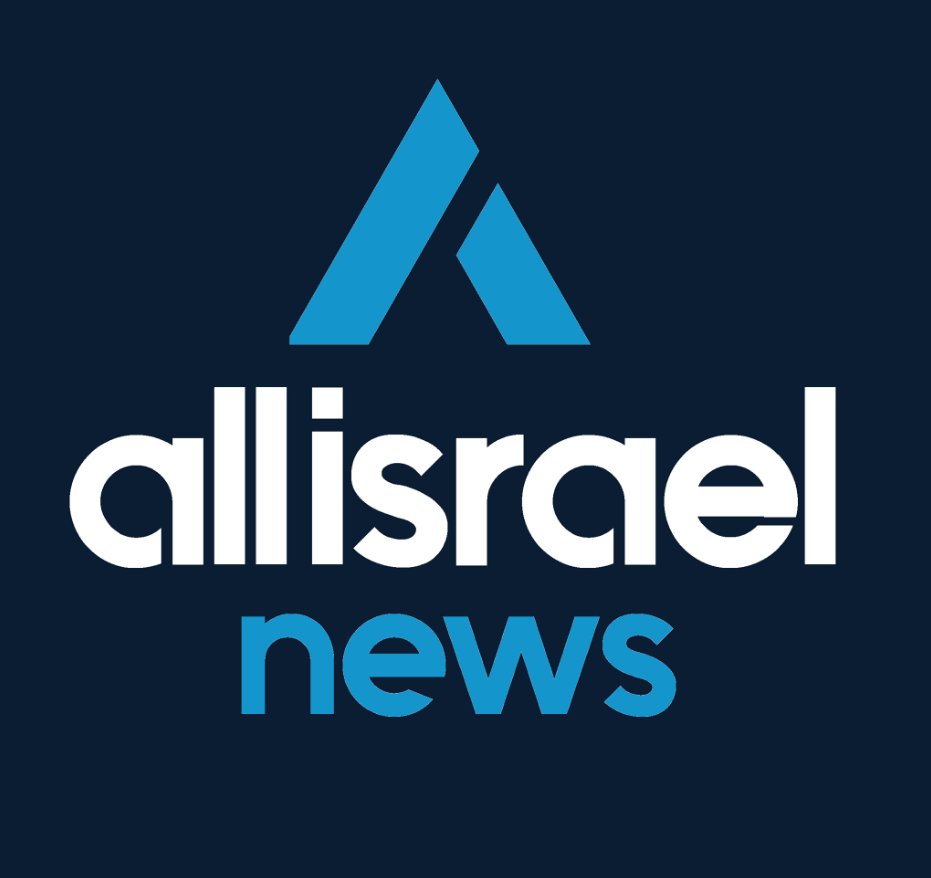 The All Israel News Staff is a team of journalists in Israel.
Popular Articles
A message from All Israel News
Help us educate Christians on a daily basis about what is happening in Israel & the Middle East and why it matters.
For as little as $5, you can support ALL ISRAEL NEWS, a non-profit media organization that is supported by readers like you.
Donate to ALL ISRAEL NEWS
Latest Stories
Comments