Jordan's king tells CNN he was 'encouraged' by meetings with Israeli leaders
Interview comes a few days after king meets with Biden at White House
Jordanian King Abdullah II in CNN interview (Photo: Screenshot)
In an interview since reports emerged of his secret meeting with the Israeli prime minister earlier this month and the defense minister months prior, Jordanian King Abdullah told CNN that he "came out of those meetings feeling very encouraged."
Despite the new Israeli government being headed now by an ardent right-winger, the king told Fareed Zakaria during the Sunday morning CNN interview that it was important to "build [understanding] between Jordan and Israel, because it has not been good" over the past few years.
Moreover, he said he wanted to see all parties return to the table, especially after the war between Israel and Hamas in Gaza and weeks of unrest surrounding the al-Aqsa Mosque in May.
"More importantly, from my view, is getting the Israelis and Palestinians engaging again. And I came out of those meetings feeling very encouraged and I think we have seen, in the past couple of weeks, not only a better understanding between Israel and Jordan, but the voices coming out of both Israel and Palestine that we need to move forward and reset that relationship," King Abdullah said.
Israel and the Palestinians have been at an impasse in negotiations for years now. In addition, Israel's relationship with Jordan soured under former Israeli Prime Minister Benjamin Netanyahu.
Since the new coalition was sworn in, the Israeli government has led an outreach to its eastern neighbor, as has the United States. Just last week, Abdullah became the first Arab leader to meet with President Joe Biden at the White House, marking an important reset of U.S.-Jordanian relations.
Under Netanyahu and former U.S. President Donald Trump, Israel and the U.S. experienced especially rocky relations with Jordan.
When Biden met the king, he called him a "good, decent, loyal friend" who lives in a "tough neighborhood."
Abdullah told Biden that the U.S. "can always count on me, my country and many of our colleagues in the region."
Following the meeting, a former senior U.S. government official with direct knowledge of the discussions told ALL ARAB NEWS that "it was an extremely welcoming and warm meeting, quite a difference from meetings in the White House during the last administration."
"The meeting was a return to a deep partnership with the U.S. absent the last four years," the source said. "While the Biden administration had domestic priorities at the top of its 'get done list,' the discussions demonstrated that the important and special relationship for Jordan with Washington is back on track."
Abdullah, who heavily favors a two-state solution for Israelis and Palestinians, did not appreciate Trump's Middle East approach which was at odds with Jordan's pro-Palestinian policies. In his CNN interview, Abdullah even noted that with Naftali Bennett as prime minister, this "may not be the most ideal government, in my view, with the two-state solution (which is the only solution)."
But Abdullah, whose own country is comprised of between 60 to 70% Palestinians, was fair-minded toward Israel while also noting that the livelihood and prospects of Palestinians must be improved.
"Unless we move along, unless we give hope to the Palestinians – and again, part of the discussions that we have had with our Israeli counterparts is, 'how do we invest in the livelihood of the Palestinians – if they lose hope, and then, God forbid, another cycle, the next war is going to be even more damaging,'" he said. "Nobody ever [wins] in these conflicts, but in this last one, there were no victors. And I think that the internal dynamics that we saw inside of Israeli towns and cities is a bit of a wake-up call for all of us."
Abdullah also addressed Iran, which is seen as a regional threat by many Arab nations and an impetus for joining the Abraham Accords.
"I don't know which country is going to be next, but I've noticed that a trend from Arab countries that are looking at their national security interests, with their concerns – the shadow of Iran along with a lot of the regional challenges – that see the option of having a relationship with Israel in their vested interest," said Abdullah.
"But I think the war was a reality check to all of us," he added, "that even though the Abraham Accords may expand, you can't do it at the expense of the Israeli-Palestinian dialogue and discussions on that future. Unless we get back into getting Israelis and Palestinians together, then it's going to be two steps forward, one step back."
Read a transcript of the full interview here.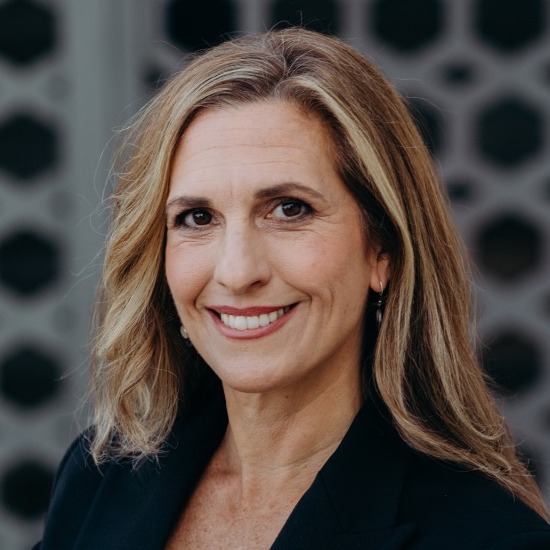 Nicole Jansezian was the news editor and senior correspondent for ALL ISRAEL NEWS.
Popular Articles
A message from All Israel News
Help us educate Christians on a daily basis about what is happening in Israel & the Middle East and why it matters.
For as little as $5, you can support ALL ISRAEL NEWS, a non-profit media organization that is supported by readers like you.
Donate to ALL ISRAEL NEWS
Latest Stories
Comments