Jerusalem Prayer Breakfast connects 101 countries in online event
U.S. Secretary of State Pompeo, in recorded message, says Abraham Accords are the result of prayers, a strong U.S.-Israel bond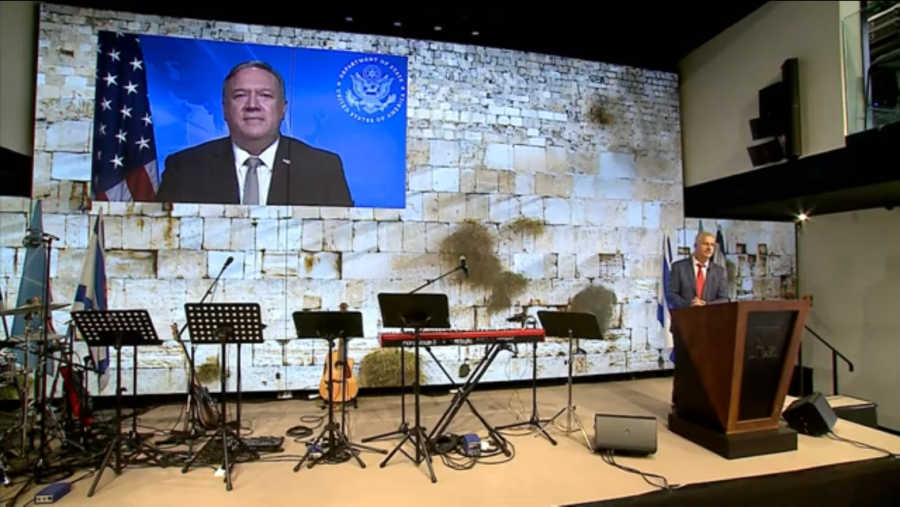 U.S. Secretary of State Mike Pompeo addresses the 2020 Jerusalem Prayer Breakfast by video. (Photo: Screenshot)
This year participants from 101 countries tuned in online to the Jerusalem Prayer Breakfast held at Friends of Zion Museum to pray for the peace of the holy city.
Because events in Israel are limited to only 20 people in a room due to COVID-19 and the nation's borders are still closed, the event was broadcast online this year. Normally hundreds of participants gather in Jerusalem for the annual event.
Knesset Member Matan Kahana thanked and acknowledged former Knesset Member Robert Ilatov and Albert Veksler for pioneering the Jewish-Christian initiative that has brought hundreds of participants to Jerusalem annually.
Knesset Member Matan Kahana (Photo: screenshot)
"The command given in the Bible to pray for Jerusalem's peace carries a great promise - those who love Jerusalem will prosper and see success," Kahana said. "The importance of Jerusalem is a biblical issue. One that is cherished by Jews and Christians around the world."
Israeli President Reuven Rivlin in recorded remarks to the Jerusalem Prayer Breakfast (Photo: screenshot)
Israeli President Reuben Rivlin and U.S. Secretary of State Mike Pompeo sent video greetings.
"Over the last month, the stone battlements of the Old City have shone with the light of peace as the historic Abraham Accords turn swords into plowshares in the Middle East," said Pompeo, who is an Evangelical Christian.
"That is prayer, providence and the power of an unbreakable power of U.S.-Israel relations at work. The United States stands with Israel. We always have, from President (Harry) Truman to President (Donald) Trump, and from the Golan Heights to our embassy in Jerusalem, to every corner in the land of Zion."
Pompeo said Israel and the United States share biblical and "democratic values, economic freedom, and fights against terrorism."
"So, today, I pray that Israel remain a light unto the nations. America will continue shining as a light alongside of her," he said.
Yehudah Glick, member of the Knesset and President of Shalom Jerusalem Foundation said, "The City of Jerusalem is not only a city that flourishes with buildings and houses. It is a spiritual light. That anyone who comes here is lit on."
Various lectures were presented by Jewish and Christian leaders alike with topics ranging from faith, Israel's sovereignty over Jerusalem, hi-tech innovations, geopolitics and more.
Nir Boms, a research fellow at the Moshe Dayan Center at Tel Aviv University and the International Center for Counter Terrorism in Hertzliya, spoke of Israel's evolving geopolitics:
Nir Boms (Photo: screenshot)
"Imagine this: an Israeli, a Qatari and a Saudi walk into a pub. Ah, you're smiling now and thinking this is a joke. No, the joke is that this is the reality. The joke is that even a few months ago, this was not even possible to say," he said.
Boms went on to describe the new reality and friendship between Israel and the countries around her through examples in sports, trade, business and education sectors. He said the recent Abraham Accords connected the societies, first on the governmental (policy) level, and later on the civic and societal levels.
"We believe that this is under the banner of tolerance," Noms stated. "Under this banner, we can create a win-win situation in the Middle East - for us, for them, and the future."
Temple Mount activist and candidate for president in Israel, Yehuda Glick, closed the Jerusalem Prayer Breakfast with thoughts on the holy city.
"Yes, motivated by faith, we are connected to Jerusalem. The idea of praying for Jerusalem is that Jerusalem should continue to be a light upon the (world) universe," he said. "That the light and salvation of God would shine forth from Jerusalem and to the 101 countries that have tuned in online."
Learn more about the Jerusalem Prayer Breakfast here.
Albert Veksler, Jerusalem Prayer Breakfast co-founder and director. (Photo: Screenshot)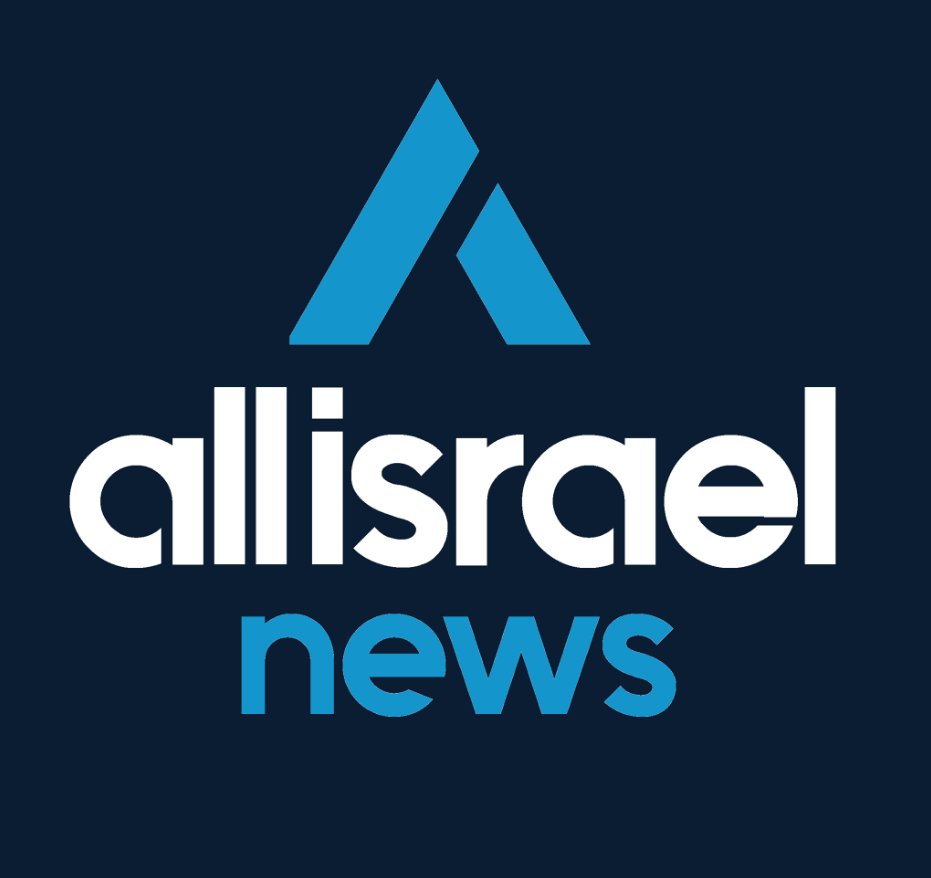 The All Israel News Staff is a team of journalists in Israel.
A message from All Israel News
Help us educate Christians on a daily basis about what is happening in Israel & the Middle East and why it matters.
For as little as $5, you can support ALL ISRAEL NEWS, a non-profit media organization that is supported by readers like you.
Donate to ALL ISRAEL NEWS
Current Top Stories
Comments