Israelis outraged over comparisons between Ukraine and 'Palestine' 
Social media campaign aims at the "Ukrainization" of the Palestinian narrative; Top model Gigi Hadid slammed online for "hijacking the Russian invasion of Ukraine to promote propaganda about Israel" 
Pro-Palestinian protesters seen outside Leinster House in Dublin, July 7, 2021. (Photo: Artur Widak/NurPhoto)
Israelis have gotten used to the "Palestinization" of international conflicts on social media. And that tendency to compare clashes between nations or populations to the situation between Israel and the Palestinians has recently injected itself into the Russia-Ukraine crisis. 
Top model, Gigi Hadid, expressed support for Ukraine in a post on her Instagram account on Tuesday.
"I am pledging to donate my earnings from the Fall 2022 shows to aid those suffering from the war in Ukraine, as well as continuing to support those experiencing the same in Palestine," she wrote. 
The daughter of Palestinian real estate developer Mohamed Hadid added, "Our eyes and hearts must be open to all human injustice. May we all see each other as brothers and sisters, beyond politics, beyond race, beyond religion. At the [sic] end of the day, innocent lives pay for war- not leaders. HANDS OFF UKRAINE. HANDS OFF PALESTINE. PEACE. PEACE. PEACE."
Hadid's post received more than 3 million likes and was later shared on Instagram by Vogue magazine. It did, however, come under fire by many pro-Israel activists who criticized the model's comparison of Israel and Russia.
Social media influencer Elizabeth Savetsky said in a video that, "Ukraine does not pose a threat to Russia like Hamas-led Palestine does to Israel."
She emphasized that "Ukrainians do not target civilians with rockets and suicide bombings" and that "Palestinian leaders have rejected peace proposals for a sovereign Palestinian state on multiple occasions."
Noa Tishby, an Israeli activist and actress, wrote that Hadid is "hijacking the Russian invasion of Ukraine to promote propaganda about Israel." 
Here is a sampling of several other comments:
"Oh, the irony of having hands of Ukraine and Palestine in the same sentence. Please stick to just modeling." 
"How are you even comparing. You would find any excuse to bring up 'Palestine.' Educate yourself" 
"It's NOT the same as Palestine and Israel!!! What is wrong with you??? The Ukraine people have done nothing to instigate these attacks!" 
"Gigi, your hate Jewish people so much. You know that Ukrainian president is Jewish? Also, there is huge difference between war in Ukraine and conflict in Israel. So, I was born in Ukraine and I am a Jewish. Will you stand for me?" 
"What is happening to Ukraine is what Hamas does to Israel, not Israel to Palestine. Please plead for peace for the correct sides of these atrocities. If you're going to compare, then Hamas=Russia and Ukraine=Israel and the innocent civilians of Palestine. Everyone deserves to be safe from the these terrors."
When 64-year-old Australian singer Nick Cave announced that his band, the Bad Seeds, is canceling its tour in Russia and Ukraine, he was pressured by a fan to cancel a concert in Israel in August as well.  
One Turkish fan, Ahment, wrote that Cave "expressed clear and undivided solidarity with the Ukrainians," but hadn't "expressed such a support for the Palestinian people." He accused Cave of demonstrating a double standard.
The singer, who has performed multiple times in Israel, wrote in response: "There is little I can disagree with in your letter, other than to say that the invasion of Ukraine by Russia is simply not the same thing as the ongoing conflict between Israel and Palestine; one is a brutal unprovoked attack on one state by another, in the hope of revising the entire security structure of Europe, and the other is a deeply complex clash of two nations that is far from straightforward."
He added, "What the two conflicts do share is the tragic fate of all innocents who must cower in bomb shelters in fear of their lives, and I sympathize deeply with all such communities wherever — and whoever — they are." 
The Israel-based Alma Research and Education Center noted that a social media campaign supported and promoted by the Palestinian Authority is aimed at the "Ukrainization" of the Palestinian narrative. The center's assessment is supported by social media content that was shared on a Telegram channel in Hebrew called Abu Ali Express, which specializes in Palestinian affairs.
The exploitation of events in Ukraine to promote a Palestinian narrative includes comparisons between Russia and Israel, as well as parallels between the Ukrainian resistance and the Palestinian fight against the Jewish state. Pro-Palestine advocates are looking to generate international support for the Palestinian cause in a similar way that Ukrainian President Volodymyr Zelenskyy and its citizens have succeeded in doing.
"The Ukrainian narrative in which the world must mobilize in favor of the weak – Ukraine while imposing sanctions on Russia, has become the Palestinian narrative that the world should mobilize in favor of the Palestinians and impose sanctions on Israel," notes the Alma Center. 
Pro-Palestine activists are calling on the international community to provide weapons to the Palestinians, as they did for Ukraine, and to boycott Israel like they boycott and sanction Russia. 
Emily Schrader, writing for the Jerusalem Post, noted that, "This is yet another cynical attempt to hijack a completely unrelated conflict and make it about Palestinians." 
She added that "Ukraine has a right to defend its land and its sovereignty just as the State of Israel does. Unlike both Israel and Ukraine, there has never been an independent and sovereign state of Palestine." 
Palestinian activists drawing such comparisons, according to Schrader, are also ignoring the fact that Russia intentionally targets civilians, whereas Israel always takes the extra mile to avoid civilian casualties – even at the price of endangering the lives of Israeli soldiers.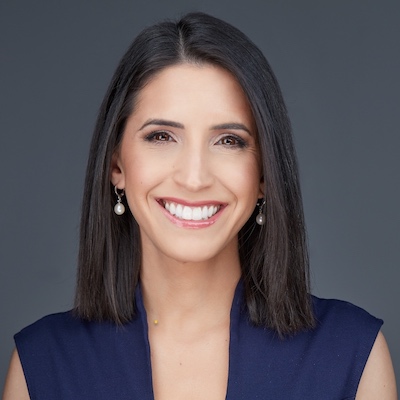 Tal Heinrich is a senior correspondent for both ALL ISRAEL NEWS and ALL ARAB NEWS. She is currently based in New York City. Tal also provides reports and analysis for Israeli Hebrew media Channel 14 News.
Popular Articles
A message from All Israel News
Help us educate Christians on a daily basis about what is happening in Israel & the Middle East and why it matters.
For as little as $5, you can support ALL ISRAEL NEWS, a non-profit media organization that is supported by readers like you.
Donate to ALL ISRAEL NEWS
Latest Stories