Israeli surgeons bring smiles to faces of sick children in Africa
Prof. Oded Nahlieli and Dr. Michael Abba are developing a method to empower doctors in Equatorial Guinea to perform complex maxillofacial surgeries in Africa with Israeli support
Prof. Oded Nahlieli caring for a patient in Equatorial Guinea (Photo: Courtesy of Galilee Medical Center)
Two Israeli physicians recently returned from Equatorial Guinea where they are establishing a center that will train local surgeons to perform oral and maxillofacial surgery.
Part of the training will include how to use an innovative Israeli telemedicine system that will allow Israeli surgeons to guide local physicians in real time during complex surgeries.
While they were there, the two Israeli doctors also treated more than a dozen children with complex mouth and jaw problems – most of them due to birth defects. The majority of children were under the age of 10.
"Most of the defects were of a cleft lip and palate, while there were also a few cases of children who could not open their mouths due to infection or trauma," explained Prof. Oded Nahlieli, a senior physician in the field of oral and maxillofacial surgery at Galilee Medical Center in Nahariya. "The planning and preparation for all the surgeries took place at Galilee Medical Center using 3D printing technology to create 3D models. All the surgeries were successful."
Specifically, the doctors used CT scans provided by dentists in Africa to print the 3D models in Israel. They used the models to prepare for the surgeries in advance, and then brought them to Africa, which increased the accuracy and efficiency of the surgeries they performed.
'IF WE DO NOT DO IT, NO ONE ELSE WILL'
This was not the first time Nahlieli and Dr. Michael Abba of Hadassah Ein Kerem traveled to the central African country.
Nahlieli said the partnership started more than eight years ago when Abba connected with a relative in the area who was running a local hospital. They learned that there was no maxillofacial surgeon in this area and decided to volunteer their time to help treat the worst cases.
The doctors' flights are covered by the hospital which also pays for the 3D renderings. Otherwise, the doctors do not charge for their time – 10 days of service up to three times a year.
"If we do not do it, no one else will," Nahlieli told ALL ISRAEL NEWS. "It is our privilege to come and operate on these children, many of whom have no other option. It is not like in the West where they can just go and find another hospital. No, in most cases, the children will die."
He said that he and Abba "get so much joy out of seeing the children" who they help. One child changed his name to Israel in appreciation of their work, Nahlieli said.
On this last trip, for example, surgery was performed on a 6-year-old boy who had not eaten for four years due to a connection between his lower jaw and skull, which prevented him from opening his mouth. Following the operation, he could eat again.
In another case, surgery was performed on a soldier from the Uganda presidential guards who suffered a significant injury to his face following a grenade explosion.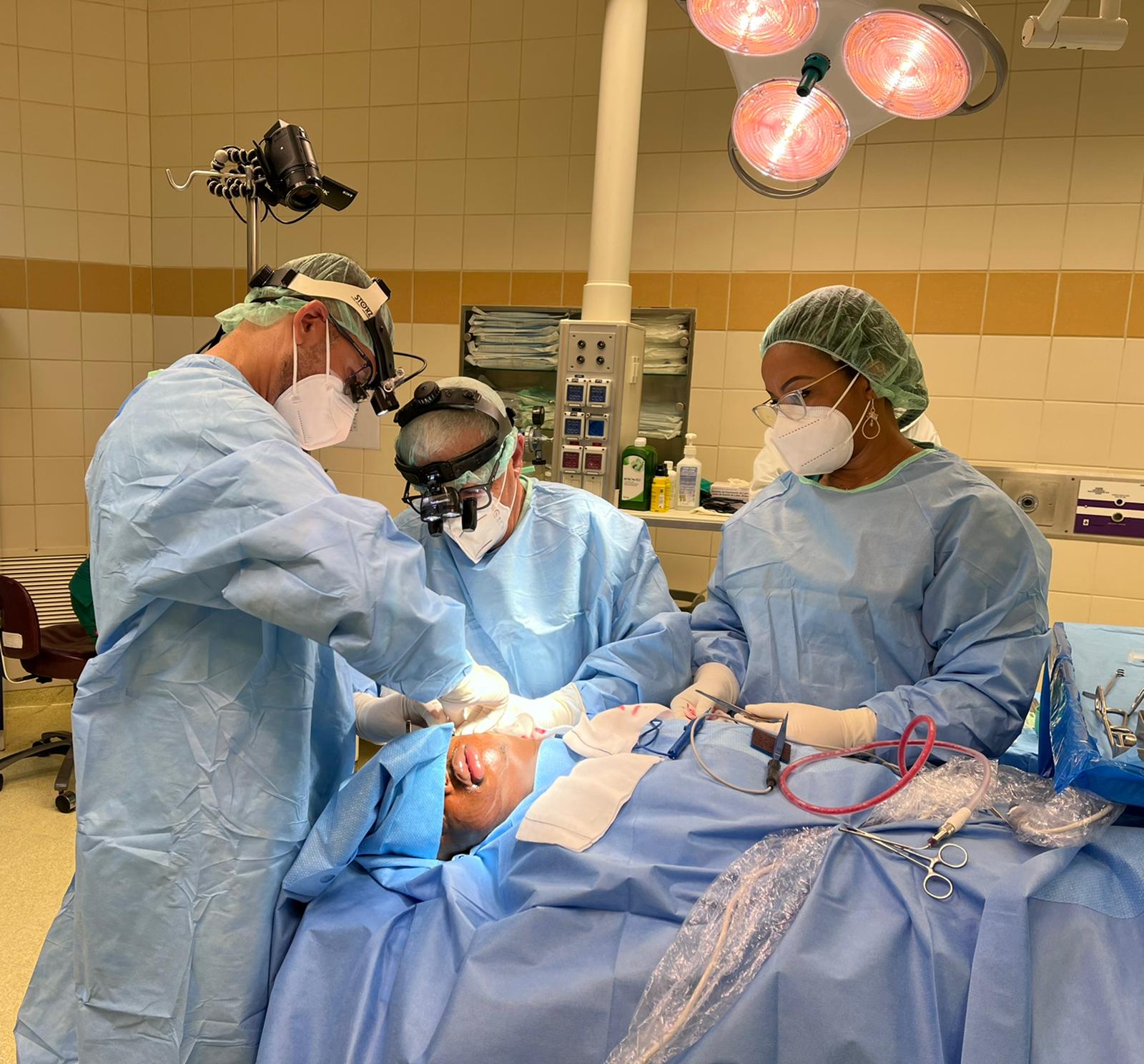 Prof. Oded Nahlieli and Dr. Michael Abba performing a surgery in Equatorial Guinea (Photo: Courtesy of Galilee Medical Center)
EMPOWERING LOCAL DOCTORS
Until the start of the COVID-19 pandemic, the Israeli doctors traveled to the country three times a year. But when the pandemic struck, they were forced to take a break from their operations. This is what led them to realize the necessity of not only performing the surgeries themselves but empowering the local doctors to do so on their own.
That's when they decided that a center had to be established in Guinea and that they would use a system from the ORVIzio Company called "Telemedicine," through which senior and experienced Israeli surgeons will guide the local doctors in performing complex surgeries in real time. While the training process was not completed during this trip and may not even be on the next, Nahlieli said within the next three years the training process and the center should both be complete.
In the past, in the case of emergencies, the doctors have offered guidance via WhatsApp video. But, Nahlieli admitted, this method fell short.
"It was not easy, but we had to do it," he said.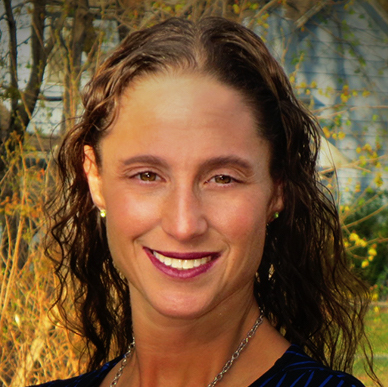 Maayan Hoffman is a veteran American-Israeli journalist and strategic communications consultant. She is Deputy CEO - Strategy & Innovation for the Jerusalem Post, where she also served as news editor, head of strategy and senior health analyst.
A message from All Israel News
Help us educate Christians on a daily basis about what is happening in Israel & the Middle East and why it matters.
For as little as $5, you can support ALL ISRAEL NEWS, a non-profit media organization that is supported by readers like you.
Donate to ALL ISRAEL NEWS
Current Top Stories
Comments