Israeli start-ups: Investments fall by 42% in 2022 as global economy slows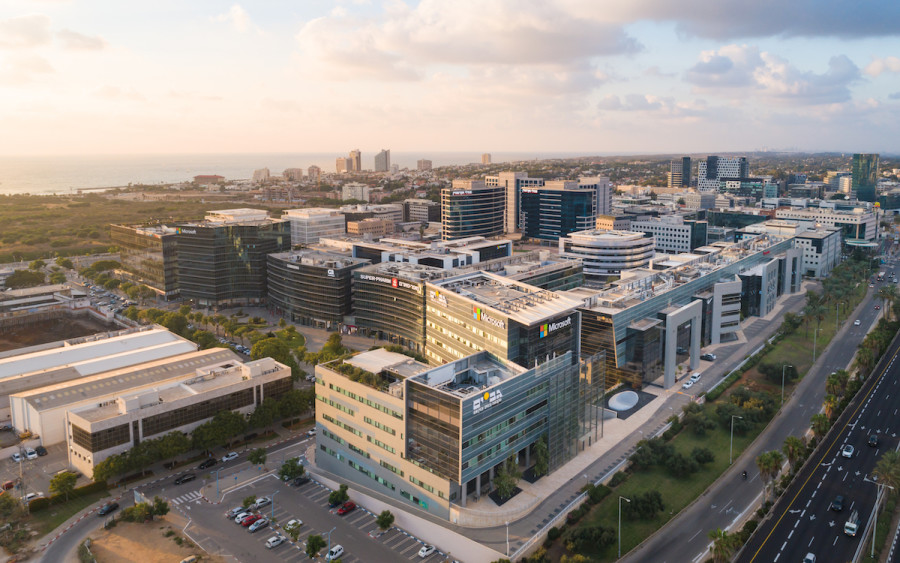 A view of the Herzliya business district in central Israel containing major global high-tech company offices. (Photo: Shutterstock)
Start-Up Nation Central and the SNPI think tank released their 2022 Israeli high-tech industry annual report last week. The analysis found that Israeli start-up investments dropped by 42% to $15.5 billion in 2022 from a record $27 billion in 2021. A total of 826 fundraising rounds were completed in 2022, which was a significant decrease from the 1,103 funding rounds that were accomplished in 2021. It is worth noting that this problem is not exclusive to Israel. In comparison, investments in high-tech start-ups in Silicon Valley fell by 40% during the last year.
The authors of the report claim that investments in most types of funding rounds experienced a decline last year in view of the financial market downturn. However, it is remarkable that seed investments experienced a rise in 2022.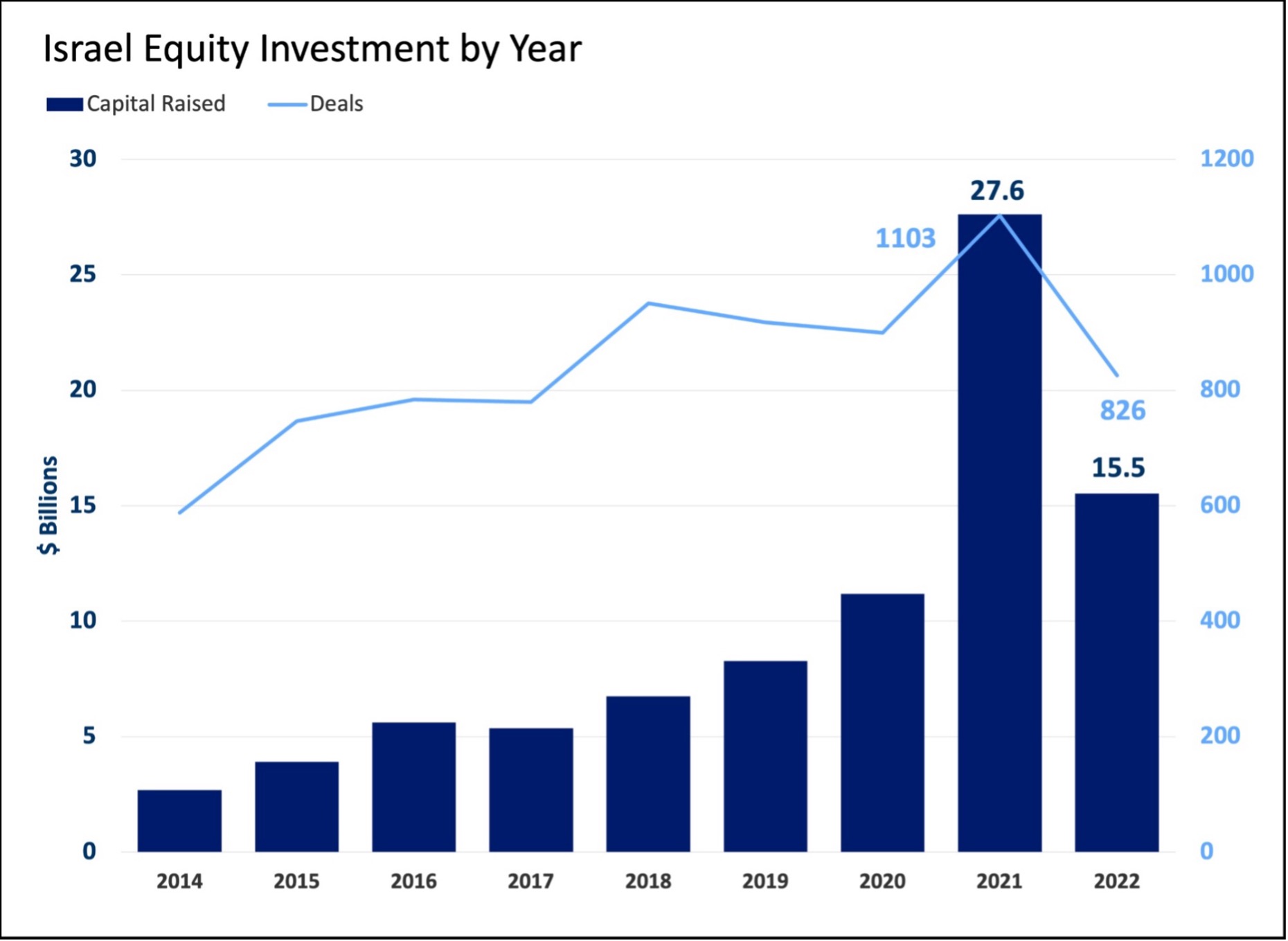 Seed investment in Israeli businesses rose to a total of $1.6 billion in 2022, a 22% rise compared to 2021's figure of $1.3 billion. These figures are especially surprising when considering the fact that there was a decline in the number of start-ups.
Start-Up Nation Central's CEO, Avi Hasson said, "A multi-year perspective shows that 2021 and not 2022 was the exceptional year in the Israeli high-tech industry. The unrealistic quantum leap in investments, market cap, and transaction multiples in 2021 corrected itself in 2022, and alongside global macroeconomic trends, there was a markedly significant decline in investments, particularly in the second half-year of 2022. Nevertheless, the investments, exits, and high levels of demand continue, but in a more prudent and measured manner. This in itself is a positive, long-term phenomenon. However, we do forecast some difficulty in VC funding that might have an impact on the available capital for investments in 2024 and 2025.
Additional examination of the data from Start-Up Nation concentrated on businesses operating within the following five important industries: Climate Technology, Fintech, Cyber, Agriculture and Food technology, Life Sciences, and Health. When compared to 2021, the number of financing rounds and the overall investment amount fell across all industries except for the AgriFood-Tech sector. The overall investment amount dropped by 40%, while the number of funding rounds dropped by an average of 24% over the course of the study. Only the AgriFood technology industry was able to maintain some degree of consistency, as seen by an increase in the number of funding rounds while keeping the total number of transactions relatively unchanged in comparison to 2021.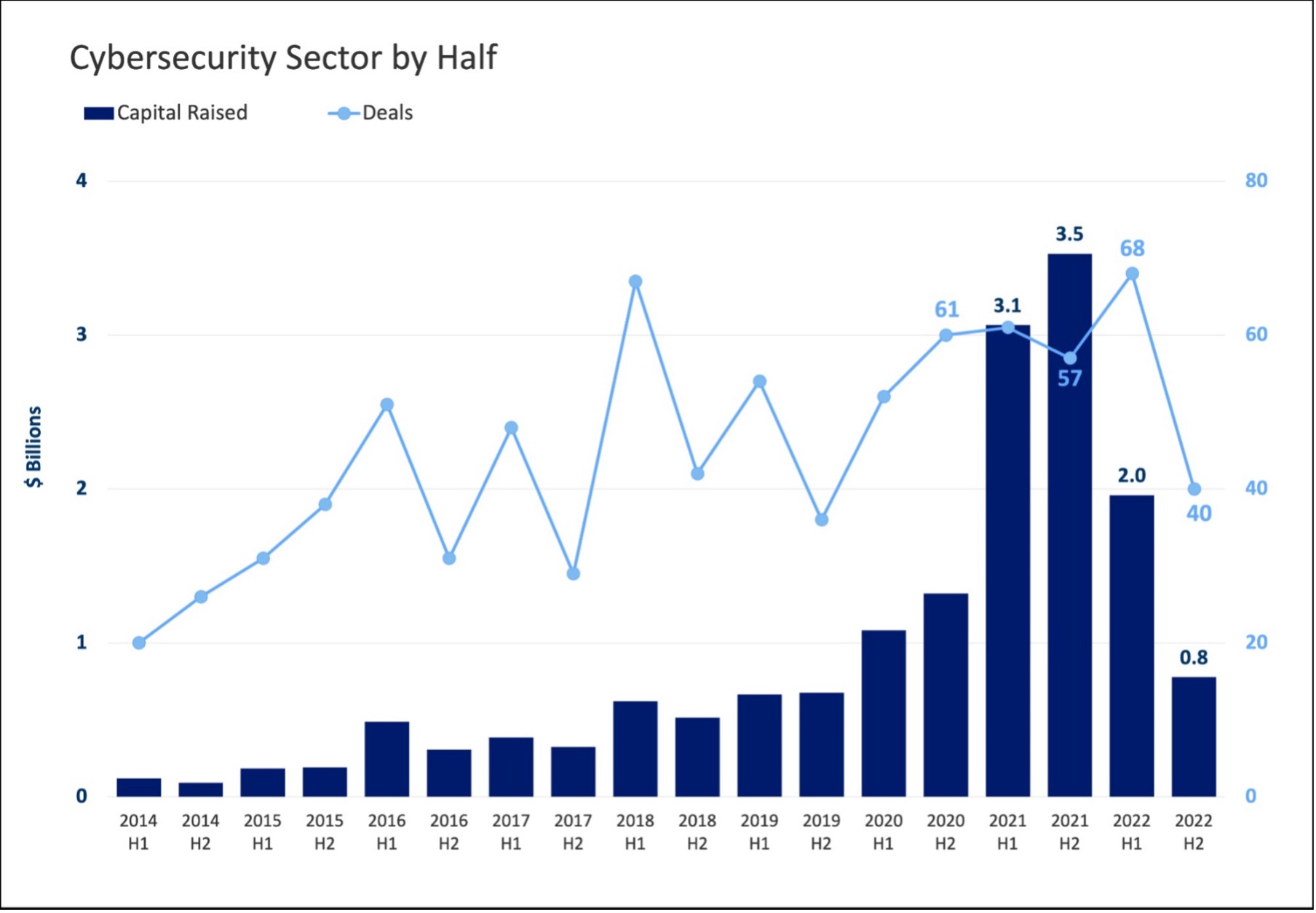 According to the findings of the survey, the sector that was struck the hardest was Cyber, which had a decline of more than 60%. Although the total amount raised was fairly good in absolute terms ($3.5 billion), it was still just around half of the $6.6 billion that was recorded in 2021.
In light of the recent reduction in the value of publicly traded firms, which was observed to a greater extent in the case of high-tech companies, the research looked at whether this loss in value was related to the performance of particular companies in addition to the state of the economy as a whole. According to the data, the majority of publicly traded Israeli companies reported an increase in revenue between the fourth quarter of 2021 and the third quarter of 2022. Therefore, it could be said that the market sentiment had a significant impact on company valuations.
This article originally appeared here and is reposted with permission.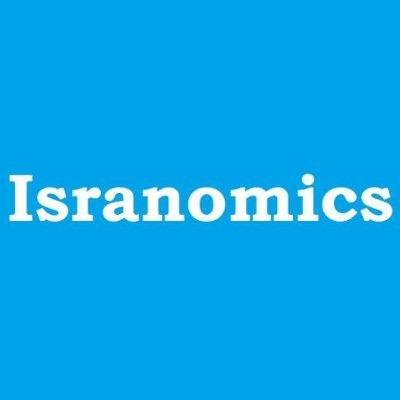 Isranomics.com is a website that takes a unique look at Israel's economy, business, and innovations. It gives an overview of what's going on in the country's financial markets and provides its readers with useful information about Israeli companies that work in Israel and around the world. It is a good source of information for anyone who wants to get to know Israel from a non-political point of view.
A message from All Israel News
Help us educate Christians on a daily basis about what is happening in Israel & the Middle East and why it matters.
For as little as $5, you can support ALL ISRAEL NEWS, a non-profit media organization that is supported by readers like you.
Donate to ALL ISRAEL NEWS
Current Top Stories
Comments