Israeli right-wing leaders Shaked, Hendel form 'Zionist Spirit' party
If it makes it into the Knesset, could new party become kingmaker as both sides struggle to secure a majority of the 120 seats?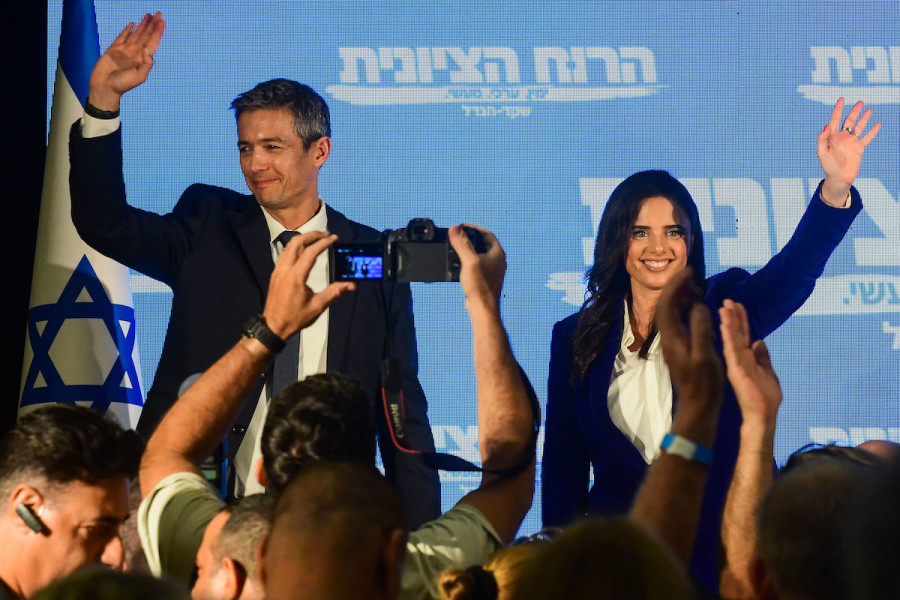 Interior Minister and head of the Yamina party Ayelet Shaked holds a press conference with Minister of Communications Yoaz Hendel at Hamacabia Village in Ramat Gan, July 27, 2022. (Photo: Avshalom Sassoni/Flash90)
The Israeli election this November will have newly defined party lines with a joint right-wing slate named "Zionist Spirit," headed by the current leaders of the Yamina and Derech Eretz parties. 
Ayelet Shaked, leader of the right-wing Yamina party and conservative Derech Eretz party head Yoaz Hendel announced their merger on Wednesday. Shaked will be the Zionist Spirit party leader with Hendel becoming her deputy in the new party. 
The new alliance was born out of necessity, as both Shaked's and Hendel's parties faced the danger of elimination in the next elections due to their small size. 
Shaked, who currently serves as Israel's minister of interior, took charge of the Yamina party after former Prime Minister Naftali Bennett announced his break from politics. Unlike Bennett's embrace of the controversial Islamist Arab Ra'am party, Shaked vowed to establish a "Zionist government" that would exclude dependence on Arab political parties. 
"Only a vote for the Zionist spirit will ensure a broad national Zionist government," Shaked told supporters at the Kfar Maccabiah Hotel in Ramat Gan outside Tel Aviv. "The Israeli government cannot rely on an Arab party."
The Yamina party under Bennett received seven seats in the 2021 election. However, the Bennett leadership's embrace of left-wing parties and the Arab Ra'am party angered many Yamina voters. 
Shaked, who is trying to regain voters' confidence in Yamina, said the party previously tried to prevent the fifth round of elections facing Israel. 
"I wish to do some soul-searching with the public that elected me," she said. "I know that many of you have been hurt. We wanted to prevent the madness of a fifth election. We thought about what is the right thing for the State of Israel at that time." 
Hendel, who serves as Israel's minister of communication, said he prefers forming a broad "unity government" after the next election, which would include both opposition leader and former Prime Minister Benjamin Netanyahu's Likud party and more left-leaning parties. 
"I say this in a clear voice before the elections: [We want] a government that will be composed of the Likud and the center-left," Hendel said. "There is no other way. In this government, we have learned that the exclusion of half the people leads to instability," 
A poll conducted after the announced merger suggests that Shaked's and Hendel's strategy is working. The new Zionist Spirit party has been projected to pass the electoral threshold and garner four seats in the Knesset, the Israeli parliament. 
Provided that Zionist Spirit makes it into the Knesset, it could become a kingmaker in the increasingly bitter struggle between the pro-Netanyahu and anti-Netanyahu political blocs. Zionist Spirit's four seats could become crucial in a tight election race where both sides are struggling to secure the necessary minimum majority of 61 seats. 
During his many years in power, Netanyahu alienated a growing number of right-wing politicians who formed new parties that have refused to cooperate with the former premier. These include current Finance Minister Avigdor Lieberman's Yisrael Beytenu party and Justice Minister Gideon Sa'ar's New Hope party. 
While Shaked and Hendel have criticized Netanyahu's political conduct, they do not reject the possibility of a new conservative government led by Netanyahu's Likud party. In other words, Shaked and Hendel prioritize the formation of a right-wing coalition government over political anti-Netanyahu boycotts. 
However, Hendel stressed that the new party would prioritize Israel's national interests over Netanyahu's or the political left's narrow interests. 
"We are adamantly opposed to a narrow Netanyahu government in which they will deal only with what is good for him," Hendel said. "We are adamantly opposed to a narrow government on the left with the [opposition's majority Arab] Joint List party and extremist elements."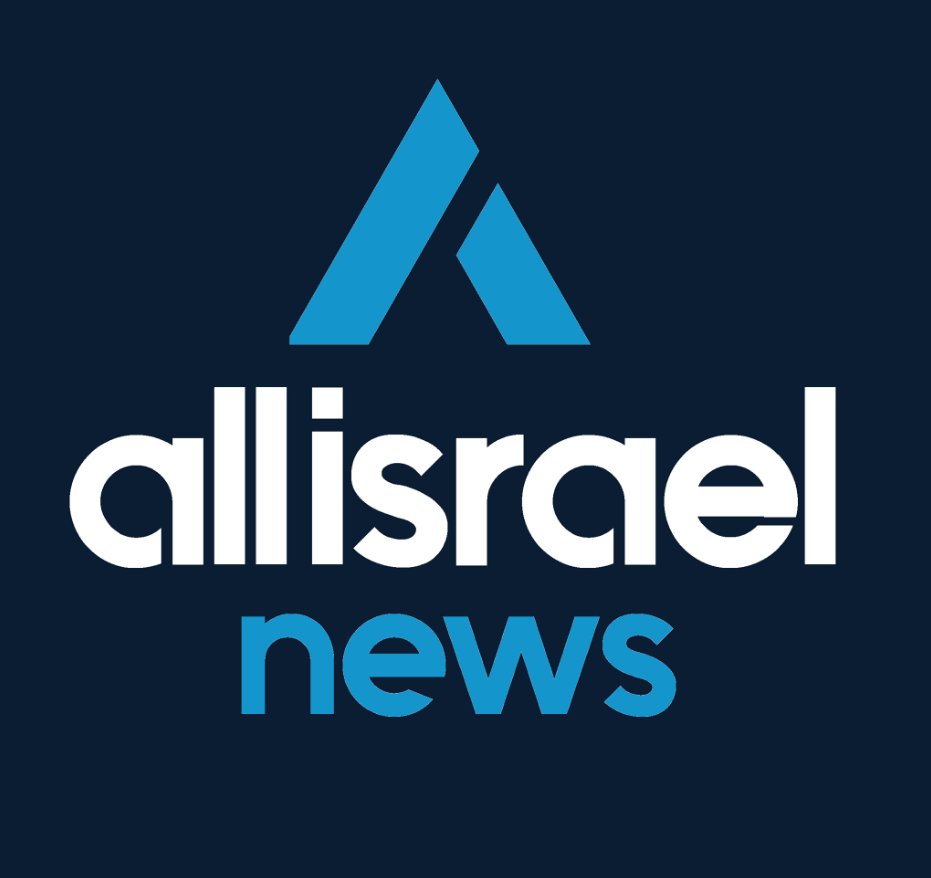 The All Israel News Staff is a team of journalists in Israel.
A message from All Israel News
Help us educate Christians on a daily basis about what is happening in Israel & the Middle East and why it matters.
For as little as $5, you can support ALL ISRAEL NEWS, a non-profit media organization that is supported by readers like you.
Donate to ALL ISRAEL NEWS
Current Top Stories
Comments