Israeli prime minister warns Iran's 'immunity' is over; expresses support for protestors there
On Monday, Israelis in Turkey receive warning of imminent threats from Iranian revenge attacks, urged to leave country immediately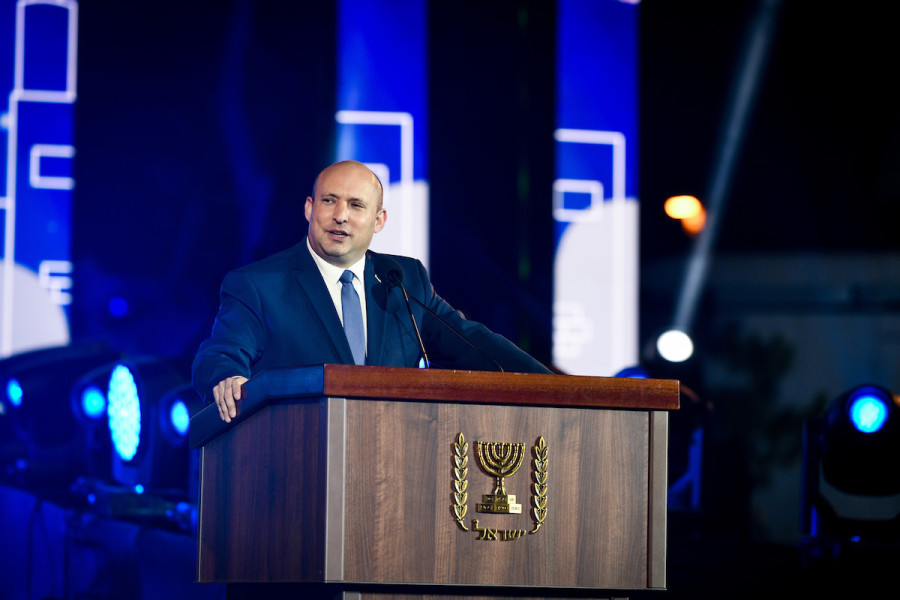 Prime Minister Naftali Bennett attends the Jerusalem Day official ceremony at Ammunition Hill in Jerusalem, May 29, 2022. (Photo: Arie Leib Abrams/Flash90)
The shadow war between Israel and Iran's Islamic Revolutionary Guard Corps (IRGC) crept slightly more into the open this week when Israeli Prime Minister Naftali Bennett declared "the era of immunity for the Iranian regime is over."
Bennett's statement may have been a thinly disguised admission to the assassination of an IRGC officer last week – an act for which Israel did not take credit but bears all the hallmarks of a Mossad hit. The No. 2 in the IRGC, Col. Hassan Sayyad Khodaei, was shot and killed in his car outside his Tehran home.
Iranian military installations and proxy groups are also frequently targeted in aerial assaults, another phenomenon blamed on Israel, but regarding which the Jewish state remains mum.
However, Bennett's public statement during his Cabinet meeting this week was a direct swipe at Tehran, itself, when he affirmed that the nation's immunity from its terrorist activity is over.
"For many years, the Iranian regime has carried out terrorism against Israel and the region via proxies but for some reason the head of the octopus – Iran itself – has enjoyed immunity. As we have said more than once, the era of immunity for the Iranian regime is over. Those who finance terrorists, those who arm terrorists, and those who send terrorists – will pay the full price."
A senior fellow at the conservative security think tank the Jerusalem Institute for Strategic Studies, Yaakov Amidror, told Ynet that Israel's admission is a deviation "from the rules of engagement it itself had set against its arch-nemesis Iran."
Amidror told the Israeli news outlet that the recent targeted assignation represents a shift.
"Now, the threat is also against senior 'rank-in-file' officers in the Revolutionary Guards, with a clear goal to exact a personal toll for their actions against Israel," he said. "The Iranians were previously unable to carry out any high-level responses, so maybe they think they've got a score to settle. Maybe through airstrikes, an area in which the Iranians have failed too in the past when they tried reaching Israel with drones that were intercepted in one way or another. The question is how prepared we are for a potential Iranian response."
Bennett went a step further and also expressed solidarity with the Iranian people as protests against the government appear to be gaining momentum.
"Last week, we again saw that instead of improving the lives of the Iranian people, the regime in Tehran chooses tyranny, terror and lies. Last week masses of Iranian people went out into the streets of Abadan and other places in Iran to demonstrate against the tyranny of the regime. In response, Iranian forces shot at Iranian civilians. In many places in Iran at the moment, it is difficult to acquire water and bread at a reasonable price. Iran invests in terror – like the underground UAV base they showcased recently."
"The world must stand alongside the Iranian people and stand up against the brutal regime," Bennett said.
Meanwhile, reports coming out of Tehran show crowds at a soccer match in Tehran chanting: "Abadan, Abadan" in solidarity with residents of the southern city protesting over a building that collapsed, due to shoddy construction and government corruption, killing at least 32 people.
Since the assassination, Iran's leaders have been vowing revenge on Israel. In the past week, the Jewish state has bolstered its air defenses and warned Israelis of a "tangible threat" for revenge attacks on citizens overseas, specifically in Turkey.
"The National Security Council and the security establishment underscore the travel warning to Turkey and reiterate that it is a country that currently has a high level of risk for Israelis," the bureau said.
"According to the security establishment, the warning stems from a tangible threat to Israelis in Turkey. There is also a higher threat level in additional countries bordering Iran. Therefore, Israeli citizens should be alert and take care to show all due caution regarding travel to any of these countries."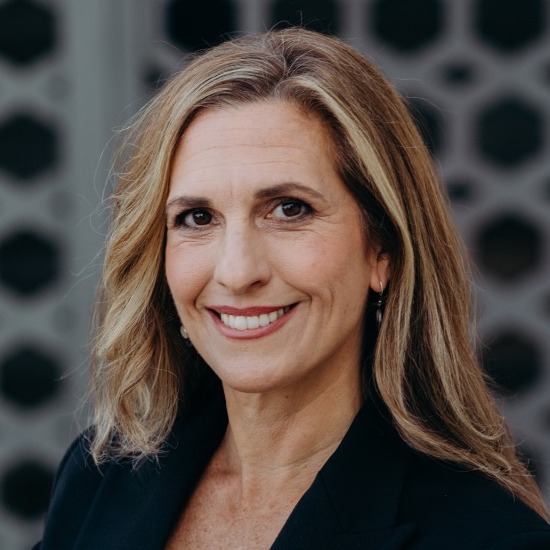 Nicole Jansezian was the news editor and senior correspondent for ALL ISRAEL NEWS.
A message from All Israel News
Help us educate Christians on a daily basis about what is happening in Israel & the Middle East and why it matters.
For as little as $5, you can support ALL ISRAEL NEWS, a non-profit media organization that is supported by readers like you.
Donate to ALL ISRAEL NEWS
Current Top Stories
Comments