Israeli prime minister takes hardline stance on Iran: 'Freedom must be defended with force'
Lapid's call for use of force comes as attacks on Israelis abroad thwarted and Iran announces new long-range missiles that can reach Tel Aviv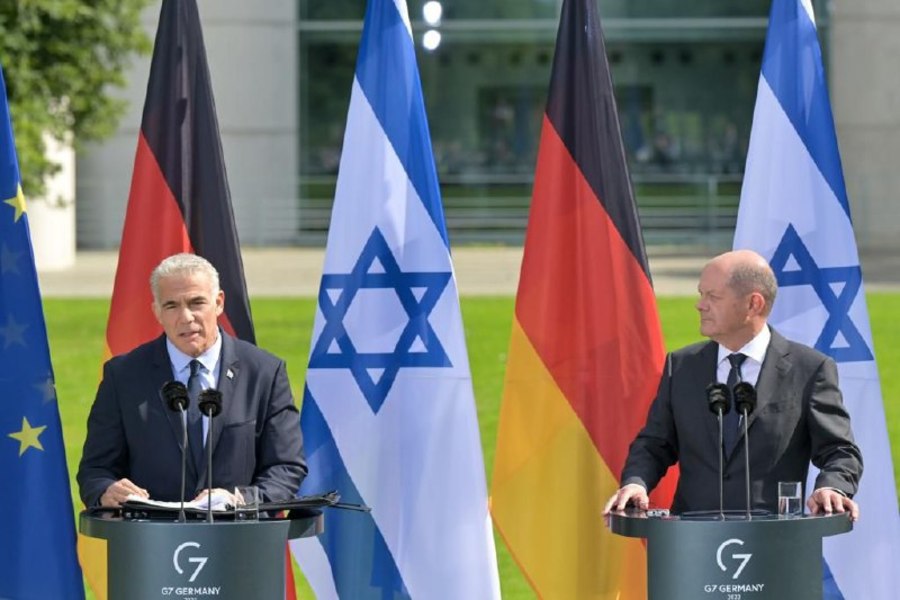 Israeli Prime Minister Yair Lapid and German Chancellor Olaf Scholz at a joint press conference, Sept. 12, 2022 (Photo: Kobi Gideon/GPO)
A revived nuclear deal and the removal of sanctions on Iran will ignite a nuclear arms race and bring "waves of terrorism across, not only to the Middle East, but also across Europe," Israeli Prime Minister Yair Lapid warned during his state visit to Germany on Sunday.
"Talk does not stop evil. Sometimes, freedom must be defended with force," Lapid told German Chancellor Olaf Scholz. "Our partnership also requires us to act together against the growing threat of Iran becoming a nuclear state."
Germany is a party to the nuclear deal. This is Lapid's second trip as prime minister to a key signatory of the agreement. In June, Lapid – on his first state trip as prime minister – met French President Emmanuel Macron in Paris to urge greater action against Iranian violations of the Joint Comprehensive Plan of Action (JCPOA).
On Monday, the prime minister said he shared "sensitive and relevant" Israeli intelligence with Scholz. Lapid stressed that a nuclear Iran "will destabilize the Middle East, and create a nuclear arms race that will endanger the entire world."
As talk that a new agreement was looming imminent between Tehran and Washington, Israel stepped up global efforts to prevent a new nuclear deal from being signed with Iran. Lapid's trip to Germany follows visits earlier this month to Washington by Israel's Defense Minister Benny Gantz and Mossad Chief David Barnea.
Barnea said on Monday that the Mossad has "thwarted dozens of terrorist attacks" on Israelis abroad recently, but he added that Iranian terror is not limited to Israelis.
"The nuclear talks are not a restraining factor in any way. On the contrary, terror activity is expanding both on U.S. soil and in Europe, and this is during the negotiations in Vienna," Barnea said during a speech at a Reichman University conference.
As if on cue, Iran announced on Monday that it has developed an advanced long-range suicide drone designed to attack Israel, according to the Iranian Mehr News.
"We have specially designed this drone for Haifa and Tel Aviv. This is a unique drone that was developed for this task," state media quoted Iranian armed forced commander Kiyoumars Heydari as saying.
The JCPOA was conceived in 2015 during Barack Obama's presidency. However, his successor – former U.S. President Donald Trump – pulled the America out of the deal in 2018 and slapped heavy sanctions on Tehran. President Joe Biden – who served as vice president under Obama – has been anxious to get the U.S. back into the deal. He revived negotiations shortly after taking office.
BACKGROUND: SHIFTING POLITICAL SCENE IN EUROPE
Lapid did not appear to move Scholz who said he was surprised that Iran has not agreed to proposals made by the European contingent.
We "have made proposals, and there is no reason now for Iran not to agree to these proposals, but we have to take note of the fact that this isn't the case, so it certainly won't happen soon, although it looked for a while like it would," he said after Lapid's remarks. "We remain patient, but we also remain clear: Iran must be prevented from being able to deploy nuclear weapons."
Before Lapid touched down, Israel's new Ambassador to Germany Ron Prosor said that a visit by the top Israeli official to Germany signals that Jerusalem views Berlin as its most important European ally – second in the world to the U.S.
"The trip of the prime minister, in essence, is saying, 'I traveled to Washington, I traveled to France, I traveled to the different countries of the Abraham Accords,'" Ron Prosor said on Sunday. "'I'm coming to Germany because this is the most substantial relationship we have in Europe.'"  
Prosor also said that Germany is "awakening" and reassessing its relations with Russia. Germany, he said, understands it has become dependent on Russian energy.
"So that when (Lapid) comes, this is a different thinking Germany," he explained.
With offshore natural gas fields, Israel has been tapped as a potential alternative for supplying Europe's energy needs in the wake of a sanctions on Russian resources.
Earlier in the day, Lapid met with both German President Frank-Walter Steinmeier and Foreign Minister Annalena Baerbock in separate meetings to discuss bilateral issues, defense agreements and an exchange program for young people, which will see Israel joining France and Poland as one of the main countries to receive German youth exchanges. 
Such an exchange program appears to be needed: A recent German survey showed that Israelis hold Germans in much higher regard than vice-versa.
A number of Holocaust survivors accompanied Lapid to Germany where they met with the German president at the House of the Wannsee Conference – the Berlin villa where the Nazis planned the extermination of European Jewry.
Lapid's visit comes shortly after Israeli President Isaac Herzog's own trip there, which included a stop at the German concentration camp, Bergen-Belsen, which his father helped liberate, and a ceremony to commemorate 50 years since the murder of Israeli athletes by Arab terrorists at the Munich Olympics.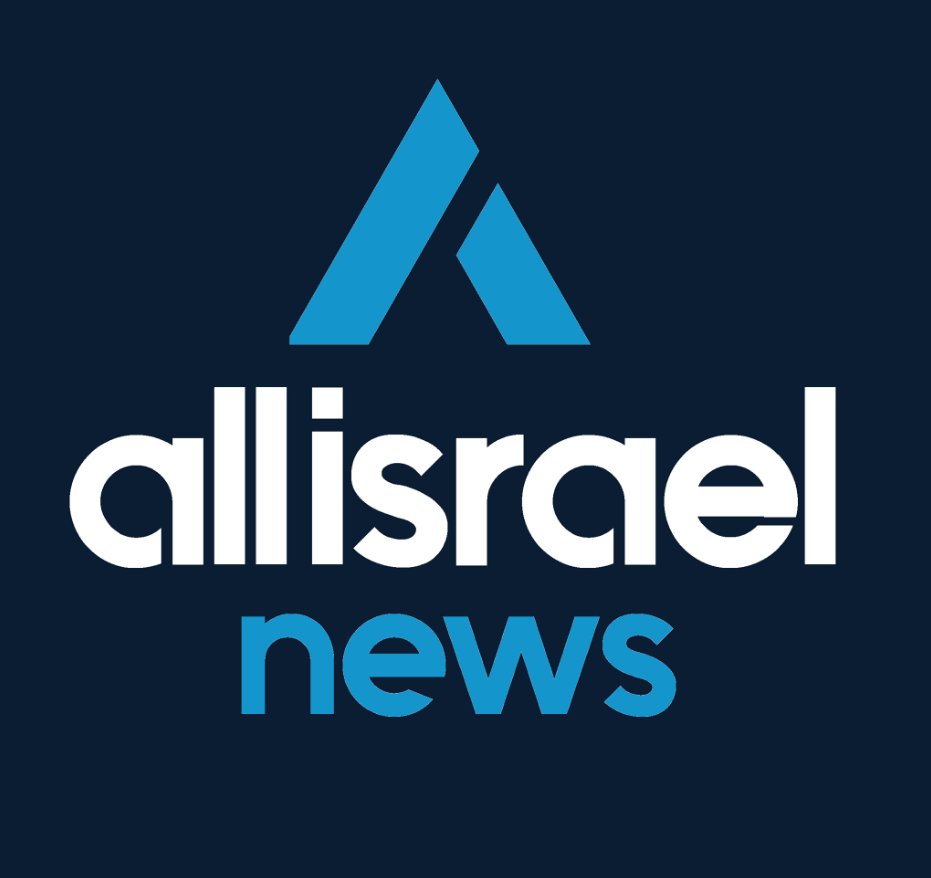 The All Israel News Staff is a team of journalists in Israel.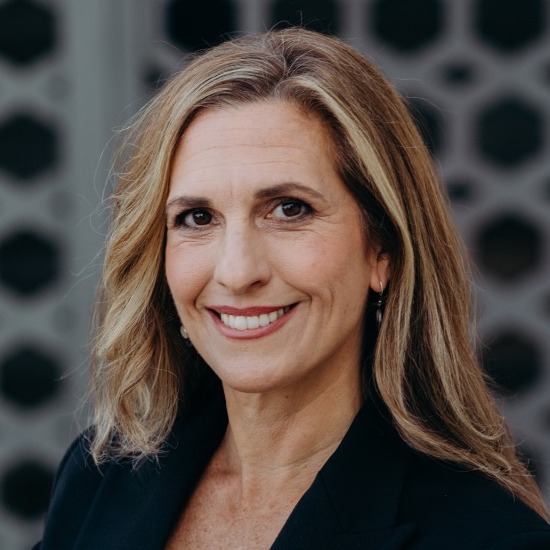 Nicole Jansezian was the news editor and senior correspondent for ALL ISRAEL NEWS.
A message from All Israel News
Help us educate Christians on a daily basis about what is happening in Israel & the Middle East and why it matters.
For as little as $5, you can support ALL ISRAEL NEWS, a non-profit media organization that is supported by readers like you.
Donate to ALL ISRAEL NEWS
Current Top Stories
Comments